With Adobe's prized Photoshop starting at $20.99/month, you might be in the market for a free alternative. Especially if you're just starting out with digital design, the price can really start to add up. Luckily we're in the digital age where there's an app for everything, so we have a list of free programs like Photoshop to get you on your way to becoming a master of design.
Free Apps Like Photoshop for Desktop
GIMP – Best Overall

GIMP has earned its title as the best free alternative to Photoshop and it's been known this way around the internet for some time now. You'll get most of the same features as Photoshop and it's highly functional. Edit in layers and masks, customize your brushes, create mockups, and tons more. GIMP even has third party plugins that will help enhance your experience, but even without these plugins, it's still a fantastic software. It's hard to believe that GIMP is completely free, but the program has been around for 25 years with rave reviews.
Photopea – Best for In-Browser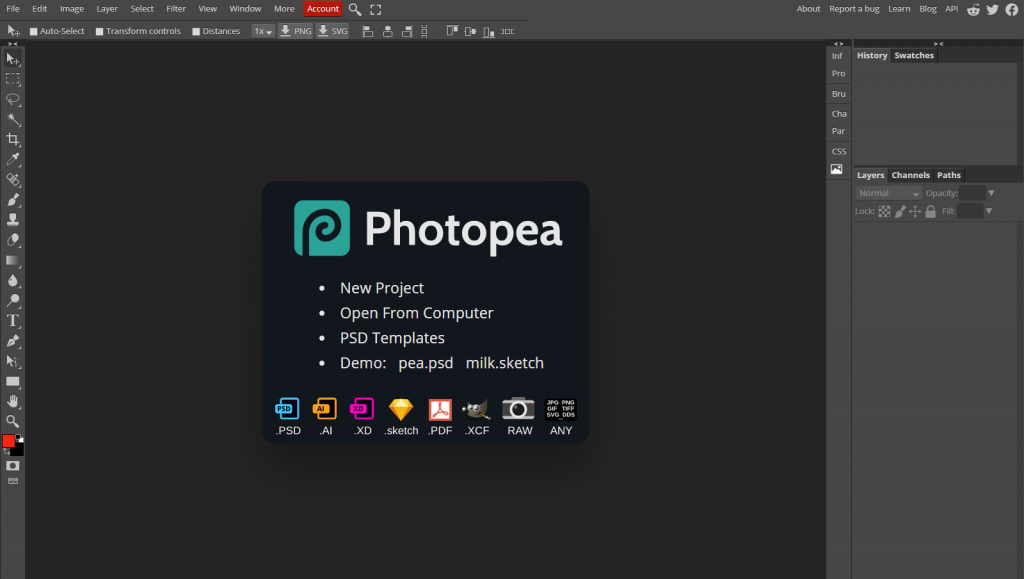 Photopea works right in your browser, so it won't take up an abundance of space on your computer and works with any platform. It has many of the same tools as Photoshop, including the Magic Wand, Pen Tool, and Background Eraser just to name a few. Despite Photopea being a browser application, you can still load the site and then work offline. You don't even have to create an account to use it, just head to the website and start editing.
PhotoScape X – Best for Beginners
PhotoScape X is popular for beginners because it's easy to use and still has fantastic tools. Batch edit multiple photos, remove backgrounds, and even create animated GIFs. On the website, there's a library of mini tutorials to help you with everything from the Clone Stamp to Fake HDR. The free version is available for both Windows and Mac, and it has a paid pro version if you find yourself wanting more.
FireAlpaca – Best for illustration
FireAlpaca is slightly more comparable to Adobe Illustrator, so if you tend towards digital illustration, then this program is for you. It's known for being speedy on any computer, and you can still edit images as well. Users can move the windows around to create a workspace that they're comfortable with, which is handy if you've worked with another program. There are also built-in templates such as comic strips and even a 3D perspective tool.
Mobile Apps Like Photoshop
For photo editing on the go, these free alternatives to Photoshop offer powerful software that fits right in your pocket.
Adobe Photoshop Express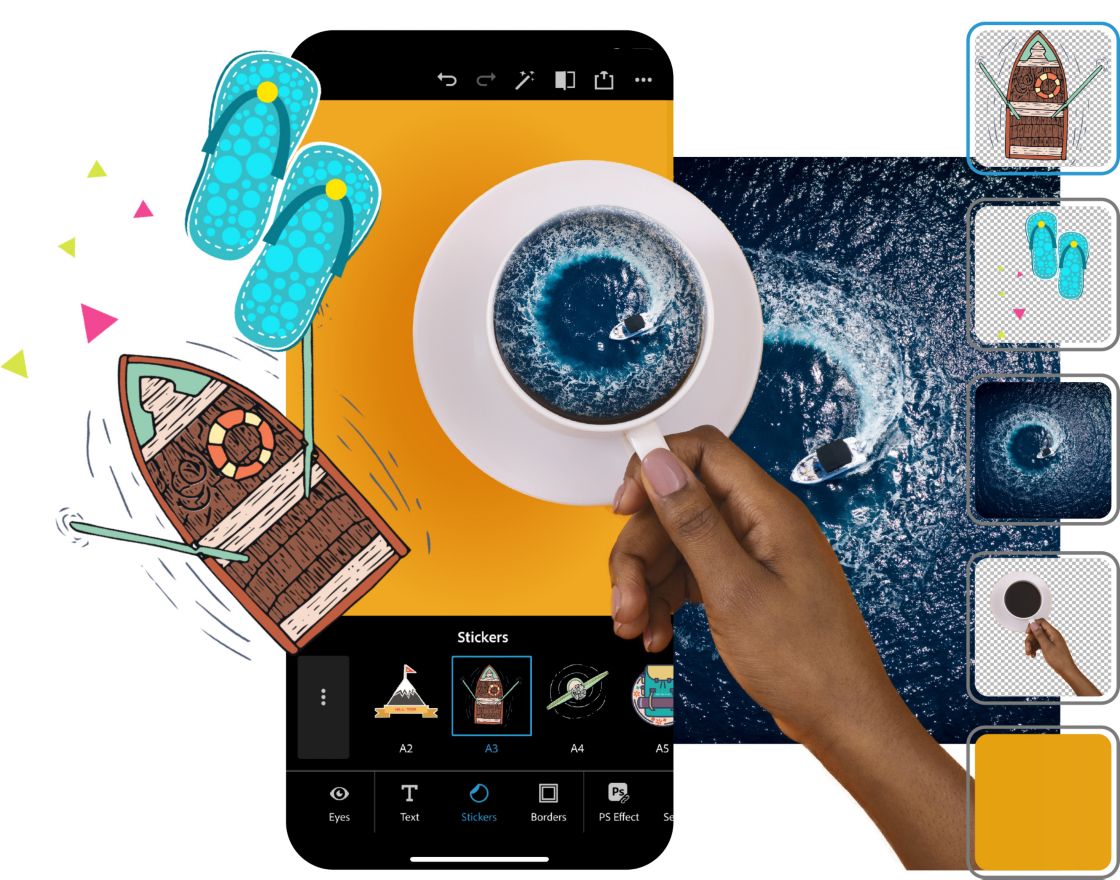 From the makers of the Adobe Suite comes Adobe Photoshop Express! It's designed specifically for device photography, aka the photos you've taken right on your phone. Aside from all the basic edits like cropping and filtering, you can also create stickers, smart cut-outs, and even open someone's eyes if they're closed. Think of this app as Photoshop's little sister: it might not be as capable but it still packs a punch. This mobile app is free from the iOS, Android, and Google Play app stores.
Snapseed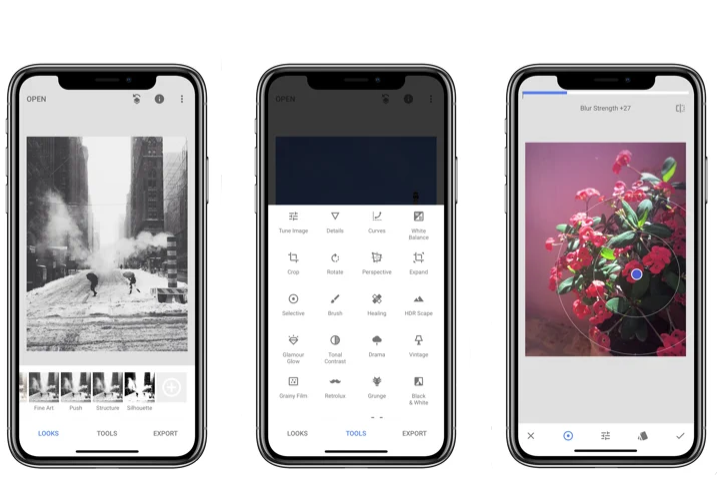 Snapseed's mobile interface makes it effortlessly user-friendly, and combined with its great features, this app easily makes our list for the best apps like photoshop. Enjoy 29 different tools and filters to take your photos to the next level. This professional photo editor was developed by Google and includes all the pro-level editing tools you need, such as lens blur, curves, and a selective filter brush. Edit RAW files and JPGs with this 4.5 star rated app.
Sell Your Edits With Contrado
Now that you have access to free programs like Photoshop, you can edit your photos and design your heart out. Turn the images you create into a huge variety of products including apparel, décor, lifestyle items, and more. Profit from every single sale with minimal work; we take care of the production and shipping for your customer. You can open a Contrado store in just a few minutes to start selling. All you have to do is what you love – design!