We're always looking to increase our offering and in doing so we like to listen to what you guys have to say. Many of you said you wanted to be able to integrate your Contrado store with Shopify, and we are proud to say that we delivered! You can connect the two together in just a few simple steps (click here to find out how) and start selling your creations across both platforms.
The other question that we see being asked a lot is "Is there an alternative to Printful?" and our Shopify integration is just that! We've taken a look at the two and compared them below so that you can check out all the facts and see for yourself how there are Printful alternatives on Shopify. Read on to find out how they match up.
Printful vs. Contrado – The Products
1. Range
Printful
Printful offers a healthy 226 products to its customers. This includes clothing, accessories including jewelry and the occasional homeware product. The advantage that Printful does have, is that it currently offers not only print-on-demand but also engraving and embroidery.
Contrado
Contrado offers an astonishing 450+ different products, including extensive clothing, homeware, stationery, fabric, and leather ranges. We are currently developing our embroidery collection, however, as of today, it is not yet an option.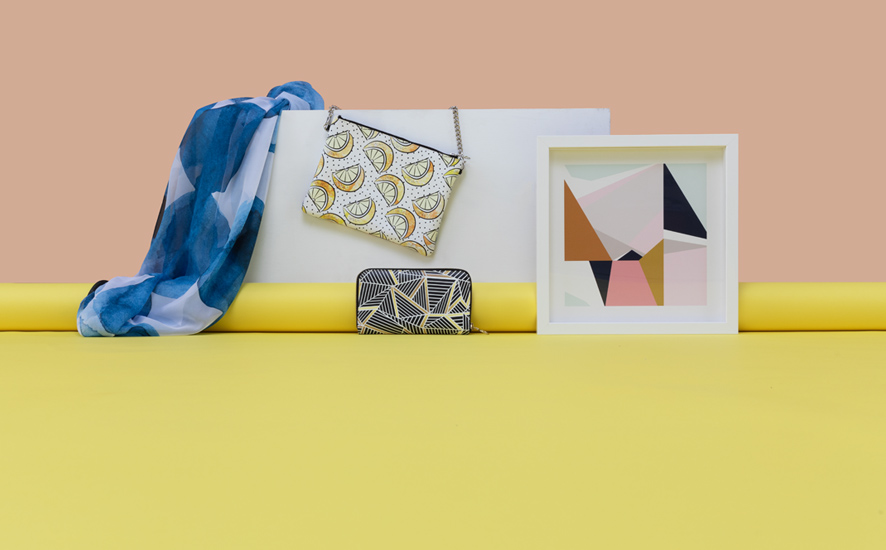 2. Quality
Printful
Printful stocks white garments which are then printed on, this is apparent when you browse their clothing range and see familiar names such as 'Gildan', 'Next Level' and 'Bella+Canvas'. While browsing, I did find a couple of products which were Cut & Sew, however, this was limited to the few all-over-print items.
Contrado
At Contrado, we cut and sew to order, meaning that each and every garment is handmade to order. We source almost all of our fabrics in Europe, and many of them are certified. We use high-quality, responsibly sourced materials such as FSC certified wood, which gives us the advantage of being able to ship canvas prints to Australia.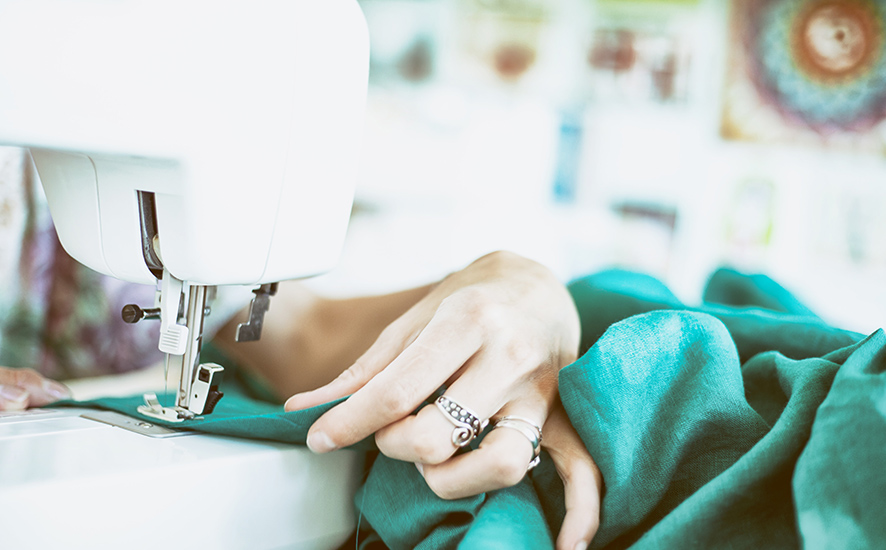 3. Labeling
Printful
With Printful you can add your logo in a number of places. You can add your logo to the inside label on a pretty broad selection of the Printful garments. On a select few items, again garments, you can add a logo to the outside of the back of the neck, on the sleeve for a short or long-sleeved garment and in a very few cases, you can add an embroidered logo. All options come with a price uplift of varying levels, depending on the style.
Contrado
Contrado allows you to add an inside label on almost every garment. Most of the time there will be a small uplift for this, and in some cases, there is no extra charge. Due to the all-over-printing method of our entire range, you can add your logo to the sleeves, back of the neck or across the chest (where you would embroider a logo) on each and every item that you create from our extensive range. And the best part is that because all-over printing is our standard, there won't be any additional costs for this.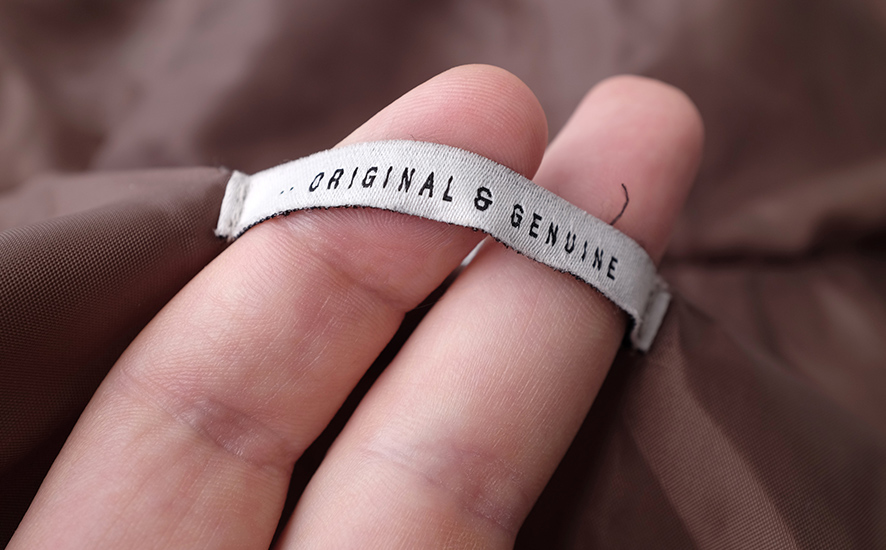 Printful vs. Contrado – The Money
4. Set-Up and Subscription Costs
Both
The cost of having an account with both Printful and Contrado is absolutely nothing. Neither will charge for the app to integrate with Shopify, and neither has a paid subscription charge. Both options are totally free as far as the sign-up and set-up costs go.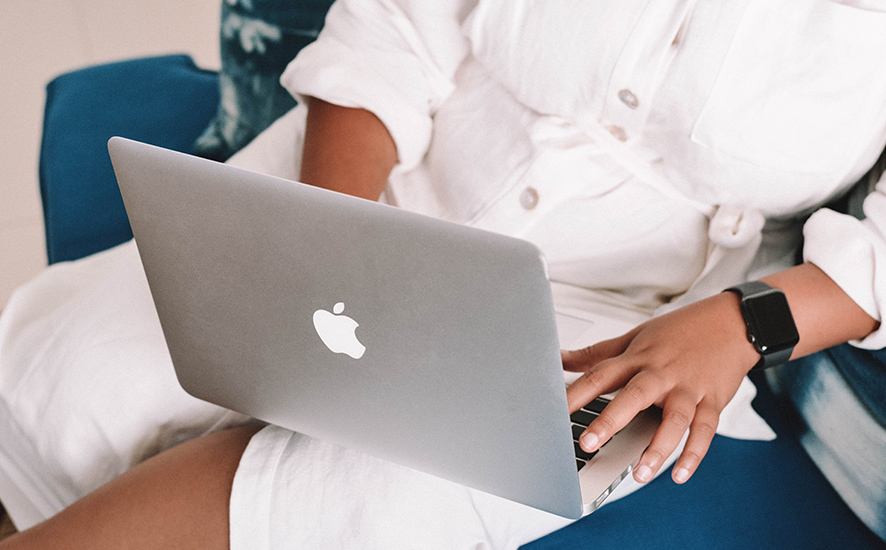 5. Minimums and Discounts
Neither has a minimum order either, whether that be MOQ (minimum order quantity) or MOV (minimum order value). Both offer bulk order discounts.
Printful
Printful offer bulk order discounts from 4% to 26%. The level of discount you get depends on the number of products that you order and what that product is; for example, if you order 25-49 long-sleeved shirts you get a 4% discount, for 50-74 you'll get 7%, for 75-99 it's 10%, 100-199 gives you 12% and if you order more than 200, you'll receive 15% off. However, if you order a unisex t-shirt, the discount starts at 8% for 25-49 and goes up to 26% for 200+. So it can get a little confusing.
Contrado
At Contrado, we also use a tiered system ranging from 20% to 40%. So the more you order, the more you save. This is applied to almost the entire range, with some exceptions for especially large items (like suitcases) or particularly low-cost items (like the phone cases). 1-10 products get you a 20% discount, 11-20 products entitle you to a 25% discount, 21-50 products reward you with a 35% discount and anything over 50 means that you'll get 40% discount. This applies if you order, for example, five t-shirts and five long-sleeved tops, or pretty much any combination of at least ten items.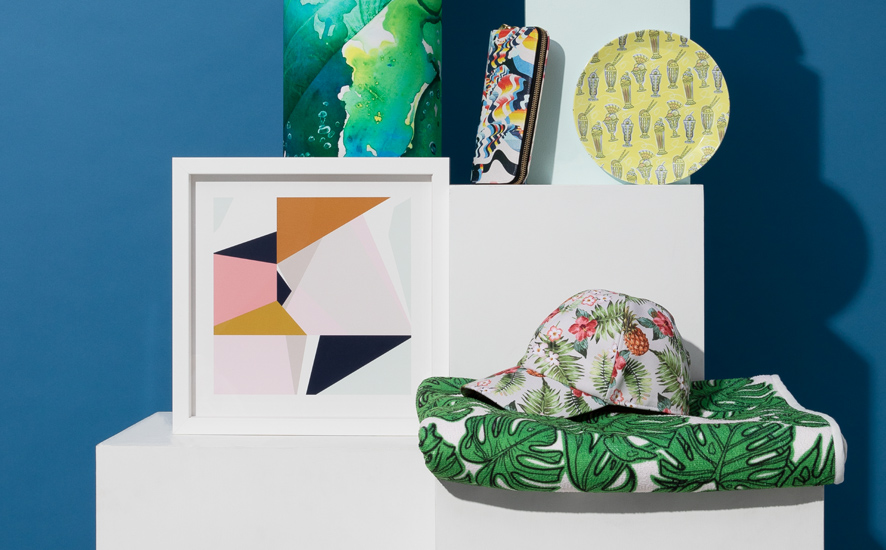 6. Profit
Both Printful and Contrado allow you to alter the price and increase the amount of profit that you receive for each item. Both models use a similar structure to calculate your profit as well.
The price you sell at – The price you buy at = Your profit

Printful
Printful recommends that you price your items with a minimum of 30% profit, but they do say that you should check your niche and compare the prices to other products that are similar and are on the market. They also advise that you offer free shipping to your customers, but warn you that you will need to make up for it with your profit margin. More on shipping later.
Contrado
Contrado sets products with a 20% profit as standard, and you can increase the selling price to gain up to 70% profit on your items. Again if you wanted to offer free shipping then this would come out of the profit, but we will cover shipping costs later on. Using the Contrado model, your bulk ordering discounts also apply to drop-shipping, so if your customers order multiple items, then the amount that you pay per item will be decreased. We are also currently working on an accumulative discount so that the percentage of discount you receive is not worked out per order but per 30-day-period.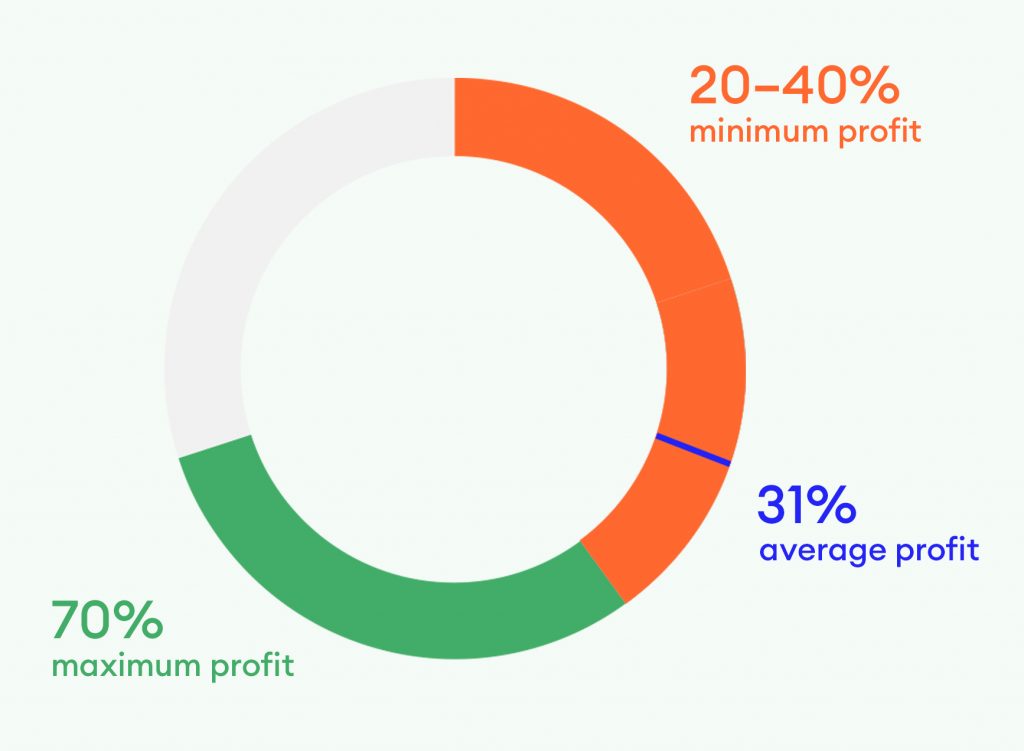 Printful vs. Contrado – The Service
7. Sign-Up and Product Creation
Printful
Sign-up with Printful is relatively straightforward. There is an online form to fill out. Once complete, you are taken straight into your account. Then you simply need to confirm your email address and you can get started. Currently, Printful can be integrated with a plethora of different platforms, both eCommerce and marketplaces.
You can use their online tool to create products. There is a video you can watch on how to do this. The video warns that you need to keep your design within the print area. Unless you specifically choose an all-over-print garment, this is usually limited to a rectangle on the front of the garment.
Contrado
Sign-up is through an online form, which you can access from the drop-shipping page. This is an automatic process and you'll receive an email with a confirmation link. At the moment you can only integrate our app for drop-shipping with Shopify.
Once you're logged into your account, you can create your products using the design tool. There is a warning within the tool about the bleed area, which runs around the outer edges and seams. You want to make sure that you fill this area, so as not to leave white parts in your design. Keep important features out of these areas though, as they may be cut-off when the seamstresses stitch it all together. The entire product range is all-over printed so there is no print area to worry about. Although some products are single-sided – for example, silk scarves.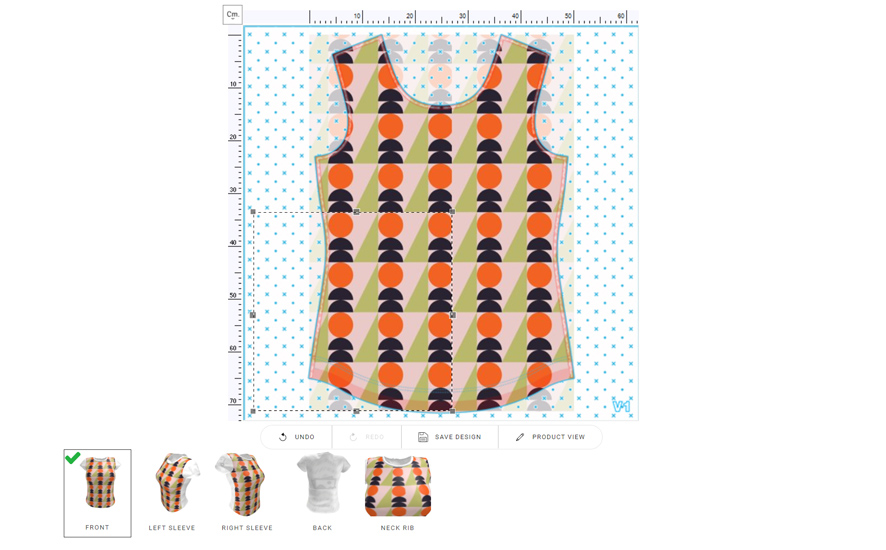 8. Production
Printful
Printful has currently got four facilities, with a fifth coming soon. Two in America (Los Angeles, CA and Charlotte NC), one in Mexico (Tijuana) and one in Latvia (Riga). The next facility will be opening in Spain (Barcelona). Most things are made within the US fulfillment facilities. Although some can be created in Latvia, often they are routed through that facility rather than printed there. Printful tells us that this is due to the quality that they expect from their garments not being found with their European suppliers. They say that standard fulfillment time is 2-7 business days.
Contrado
We operate from a single facility where our head office and fulfillment center is based. Everything is handmade to order from scratch and on-demand. There are a couple of exceptions to this (for example, metal tins) and this is outlined on each product page. This means that we don't need to rely on suppliers for our garments, as they are made in house. It also cuts down our production time. Standard production time is 1-2 days. Production time ranges from same-day production up to 5 days on a select few items.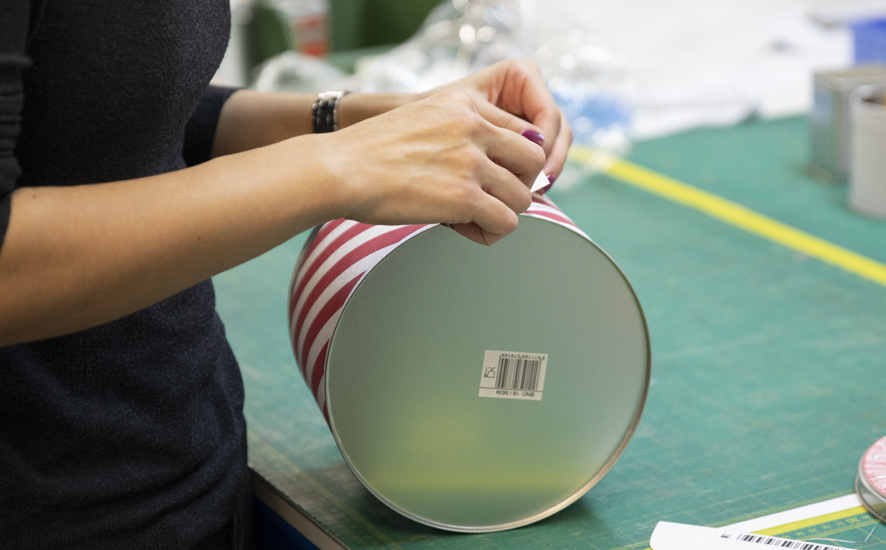 9. Shipping (Times)
Printful
Printful states that standard shipping is 1-8 business days within America, with the average being 4 days. Products that are made in the Mexico fulfillment center ship from America, so there is no overnight shipping from there. For EU to EU orders shipping takes 5-10 business days after fulfillment. For orders shipped from a European location to a non-EU region the delivery time is 10-20 business days. Their same-day shipping applies mainly to non-print-on-demand products which you can store in their warehouse for a fee.
Contrado
Deliveries to the US arrive within 2-4 days on average, depending on where the products are being shipped to. For major cities, this is often achieved in just two days. 94% of our orders within the UK arrive the next day. Occasionally it can take 2-5 days and in extremely rare cases up to 15. For most orders standard delivery days include Saturday. For the rest of the world, 3-5 days on average.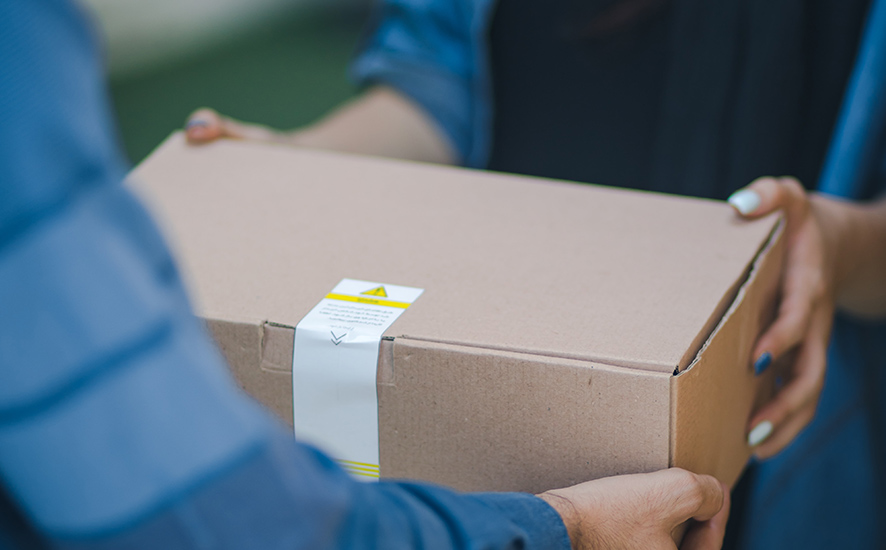 10. Shipping (Costs)
Printful
Shipping costs with Printful depend on the type of product that you are ordering. It varies from $5.94 for a sweater to $59.76 for bean bags (US to the US). If the order is a mixed order then they take the most expensive shipping and use that. Additional products are charged extra, usually at a lower rate ($1.82 for additional sweaters, $59.76 for additional beanbags).
Contrado
Shipping costs vary depending on what we are delivering and where to. For items under 4.4 lbs, shipping to the US is usually around $9.49 – $14.49, to the UK around $5.29 – $6.47, and $16.47 – $25.88 to the rest of the world. For items above 4.4 lbs, this can be more expensive.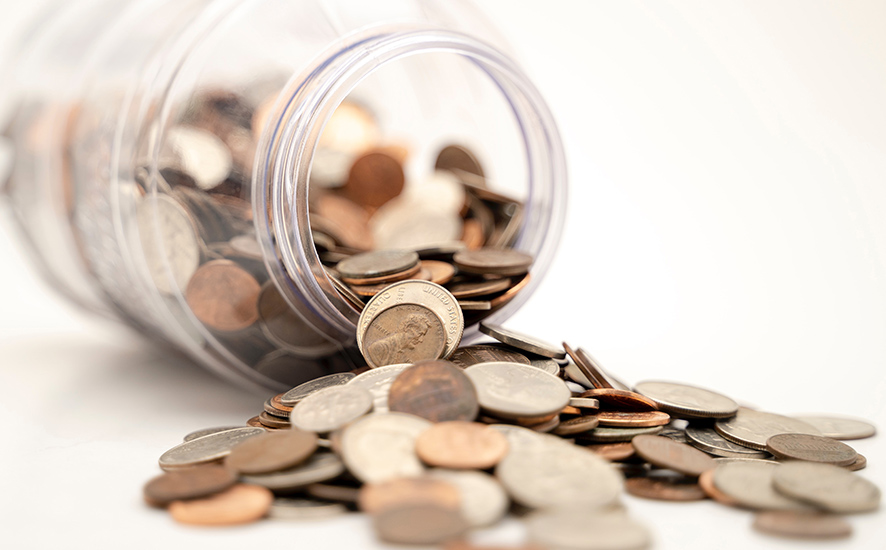 Printful vs. Contrado
So there you have it, a side-by-side comparison of the two. So is there a similar service to Printful with fast shipping to the US? We'd like to think so! Are you ready to get started with a Printful alternative on Shopify? If so, simply click the banner below and get started.