Whether you're experimenting with designs or creating images for your store, a high-quality t-shirt mockup generator is a necessity. Indeed, even the best designs are downplayed by low-res images, so it's essential to create t-shirt mockups that represent your brand well.
We know this at Contrado, and that's why you can use our free t-shirt mockup generator for stunning images that make your designs pop. And it couldn't be easier to use.

How to Create T-Shirt Mockups Online
The first step is to choose your t-shirt from our diverse range. You can design a multitude of styles from classic tees to long sleeves, tank tops, turtlenecks, and more. Let's start with a fan favorite: the Men's Cut & Sew T-Shirt.
Our interface looks like this: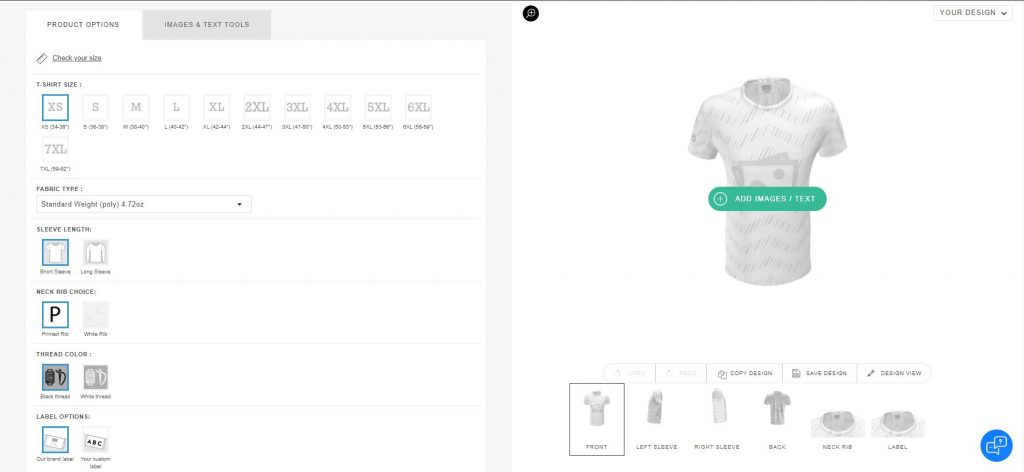 Product Options
Let's dive into the Product Options for your t-shirt.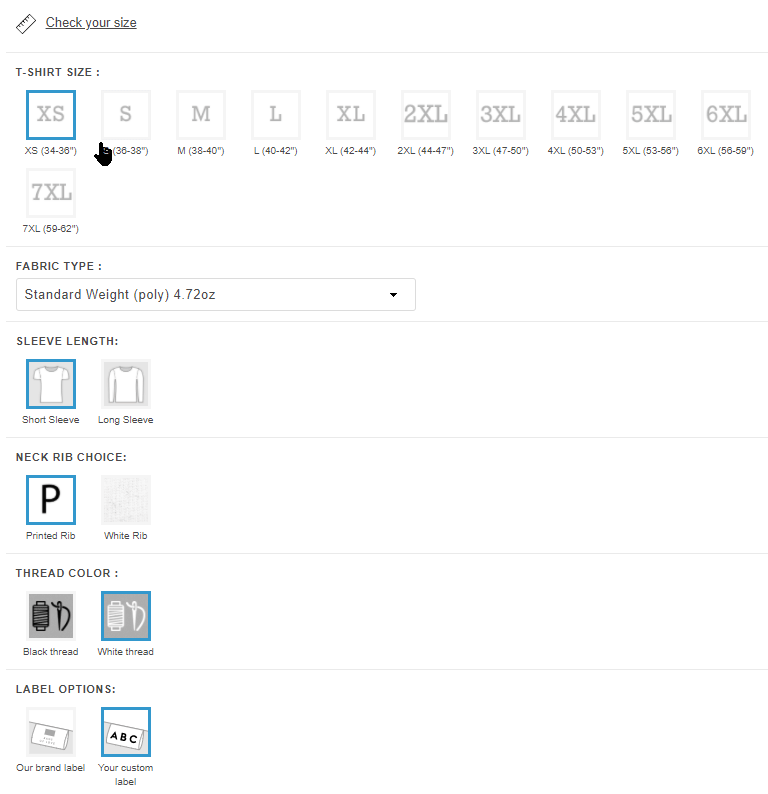 This shirt ranges from 2XS to 7XL for customers of all sizes. Choose from three fabric options, two sleeve lengths, two neck rib choices, two thread colors and opt for a custom label or keep our brand label.
Custom Labels in T-Shirt Mockup Generator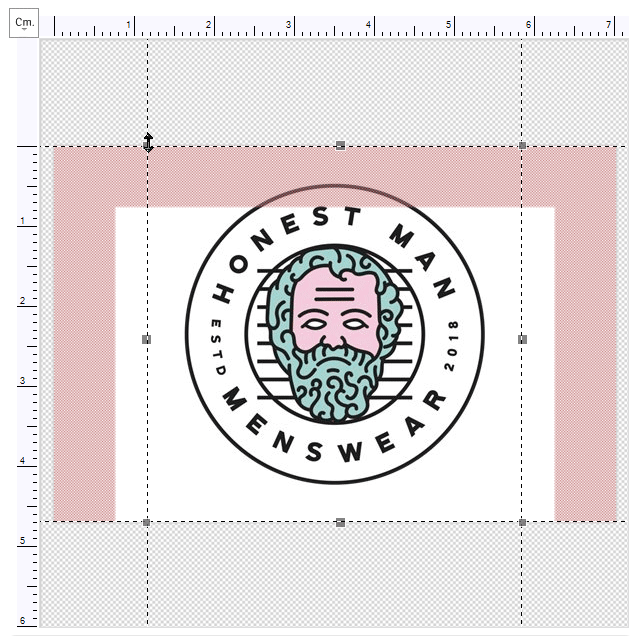 If you choose a custom label, you'll be able to upload your logo, tagline and more to the t-shirt label.
Images & Text Tools
Now, let's start designing! Upload your image to get started.

We give you a multitude of ways to enhance your design. Our tools look like this: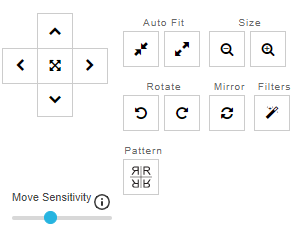 Auto Size
The Auto Size function allows you to extend the image the full length or width of the t-shirt panel.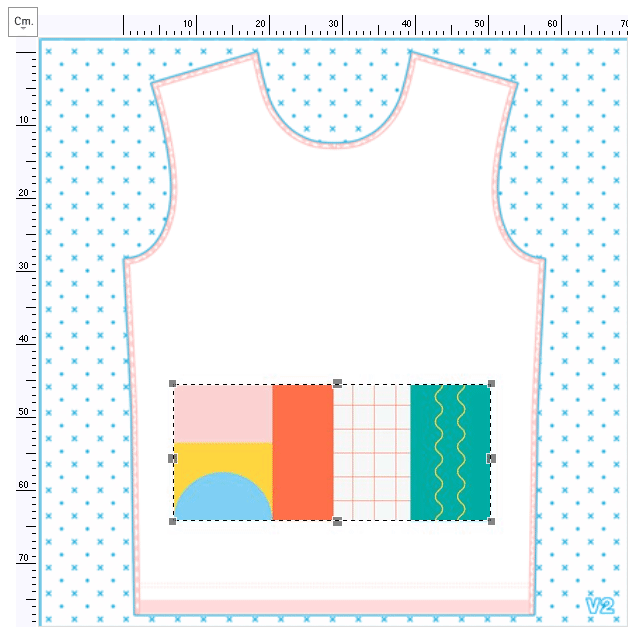 Size
Size lets you shrink or enlarge your design. You can also do this manually by clicking the edge of the design and dragging it.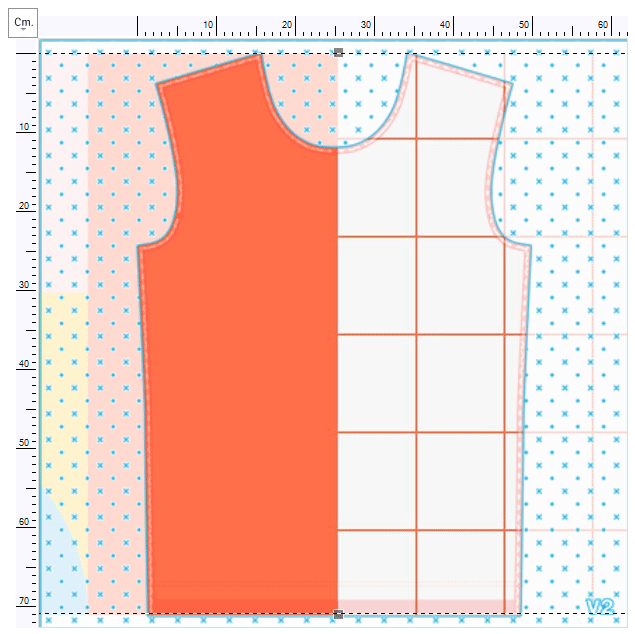 Rotate
The Rotate tool allows you to – surprise – rotate your image!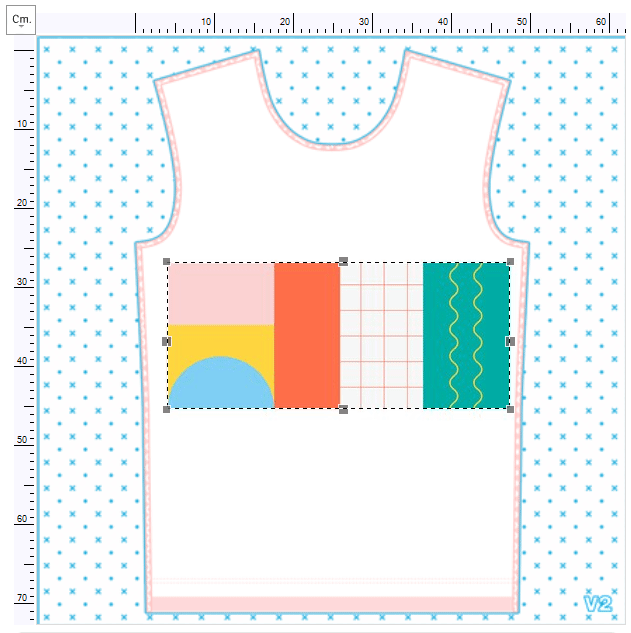 Mirror
Use Mirror to flip your image horizontally.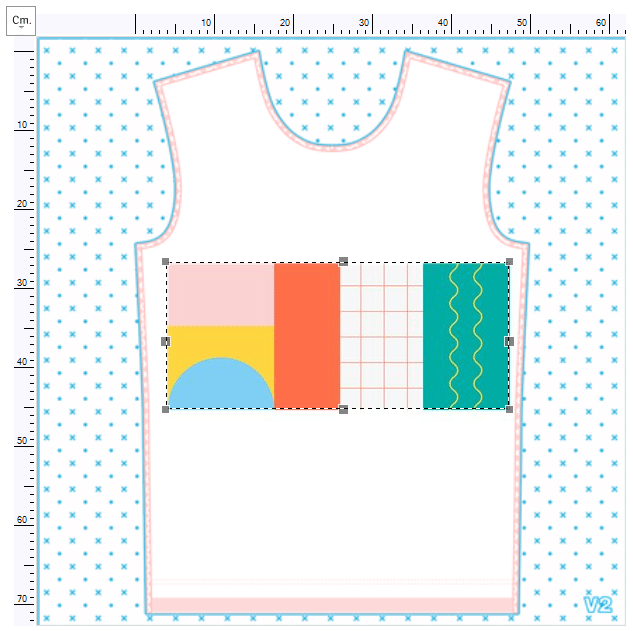 Color
Add a black and white filter to your design using Color – perfect for monochromatic designs.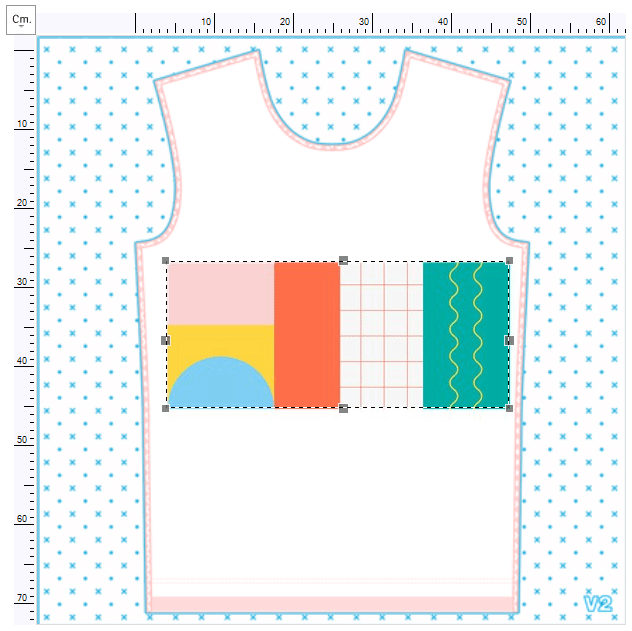 Patterns
Create an all-over print with our Basic, Half Drop or Mirror repeat patterns.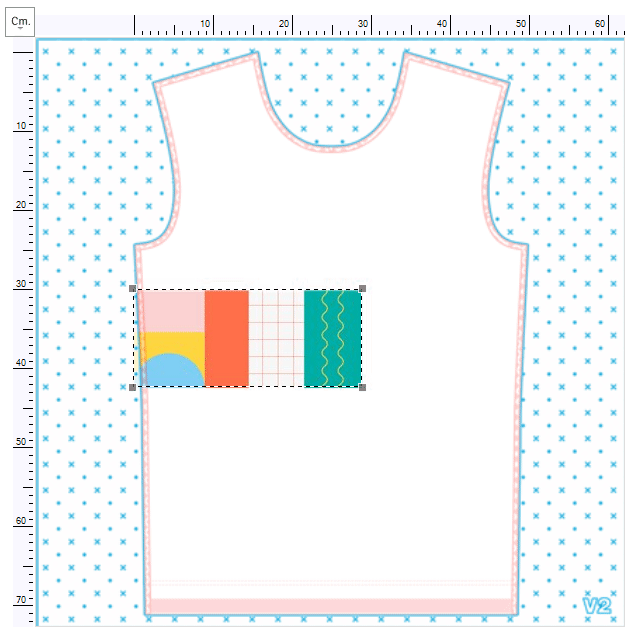 Finalizing Your 3D T-Shirt Mockup
Once you've edited to your hearts content, make sure to design every panel to complete your product. We utilized the Half Drop pattern, a custom logo on the label, and a printed neck rib!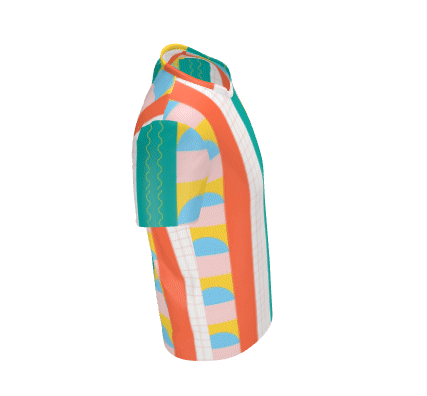 Product Mockup Generator
Now that your 3D t-shirt mockup is complete, you can add the design to other products. Save the design, head to the My Products tab, and add it to your store.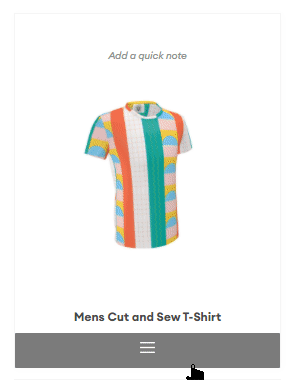 Then, you'll be able to add your product name, description, price and utilize our Product Mockup Generator. This tool allows you to seamlessly create a collection of products with the same design.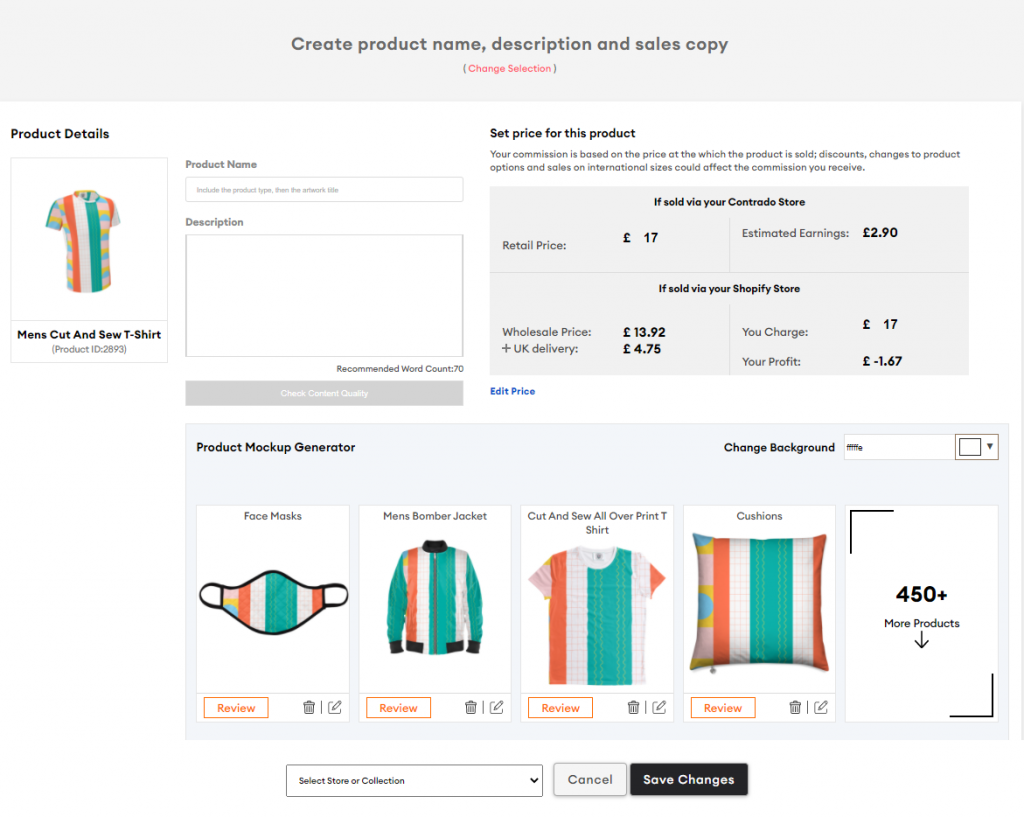 Click '450+ More Products' to discover our full range.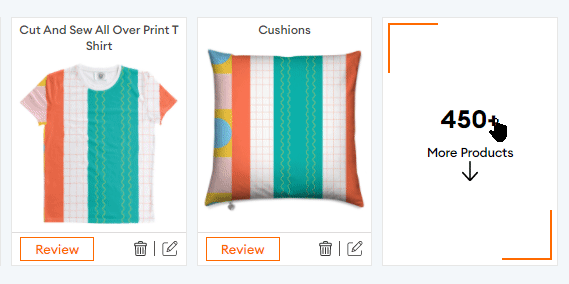 Simply click 'Add Product' for each product you'd like to sell with this design. A mockup will automatically be generated after you click.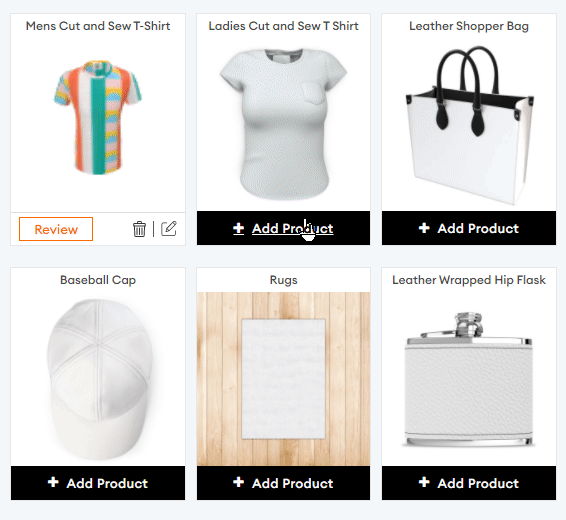 Finally, review each product to make sure it matches your expectations.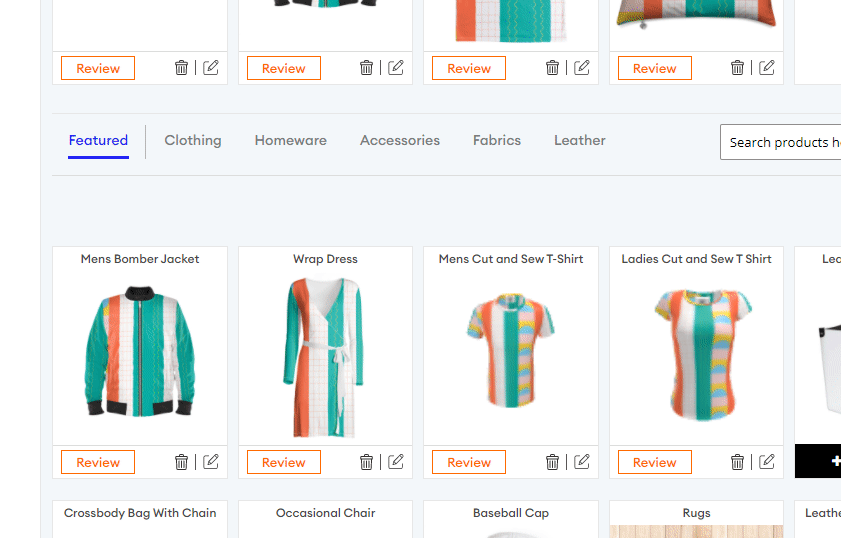 The green check mark signifies that it's ready to add to your store. When you're finished, just click 'Save Changes' at the bottom and start selling!
Free T-Shirt Mock Up Generator Online
If you're looking for a detailed, all-encompassing t-shirt mockup generator, you've come to the right place. Start creating your dream t-shirts and make 20% commission on each sale with Contrado.