For some time now with Contrado, you've been able to print your designs, artwork and illustrations onto a selection of fabrics, clothing and products. Now we are here to introduce you to printing photos on leather. Leather is a great material for your designs, but also it is a totally unique way to display your favorite Instagram photos.
We are sourcing more and more types of high-quality leathers, both smooth and textured. The variety in types of leathers that we stock, now gives you more variety in the sizes that we can offer for your leather photo print.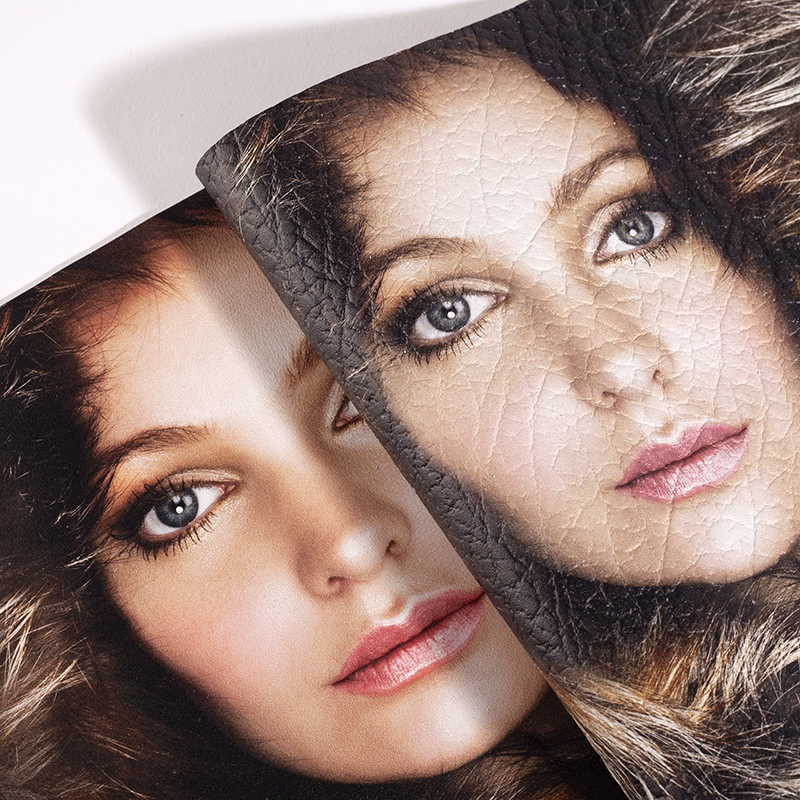 New leather printing methods
Alternative printing methods mean that there is a need to print onto a coating, rather than onto the leather. The latest print technology allows us to print directly onto the surface of leather itself. The same method works beautifully whether the leather is flat or textured. The inks penetrate deep into the fibers, and are undisturbed by any texture that may be on the surface of the leather.
This new method for printing photos on leather means that we can reproduce strong, rich colors. As well as this you are able to print fine details, up to 2pt, for highly detailed prints.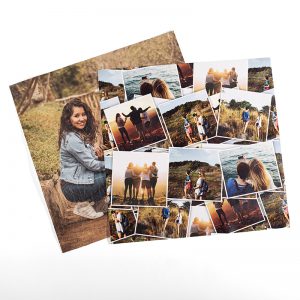 New size offerings
Previously we were only able to offer you limited print sizes. The new selection of leathers range from a full-grain bovine-calf leather to corrected grain fine calf leather to full grain double-butt cows leather. The size of the leathers will depend on the size of the animal, but with such a range, and more to come, you are able to have your photo printed on leather with much more choice of sizes now.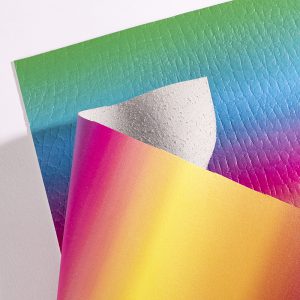 Printing Properties
The new leathers are all white, so when we apply your photo onto leather the colors are strong, and there is no yellow tint that you get with cream-based leather. The leathers are rub-proof, and the ink is as strong as the leather itself, so with proper care, printing your photos on leather will last a lifetime. Leathers are low or no-crease and anti-wrinkling, and the face will stay smooth. Leather keeps it's original handle, and won't get stiffer as time goes on.
Printing Photos on Leather
Using our online design tool you can get your photo on leather by uploading either from your device files, or straight from you Instagram account. You can upload a single photo, or you can create a collage for printing photos on leather in larger numbers. Check out our range of new leathers now and find the right one to suit you, whether you are looking to make a beautiful leather jacket, a handbag, or even a pair of shoes!