For many content creators, selling their own YouTube merchandise is often the next step towards building an online empire. And there's no better time than the present to start selling, even if you haven't gone viral yet. No matter the size of your channel, YouTubers can profit from selling merchandise if they have a dedicated
That being said, how do YouTubers get official merchandise? Where do you even start, and do you even make a profit? In this blog post, we break down the basics of selling merchandise and every way that it is, in fact, as profitable as it is fun.
What percentage of fans buy merchandise?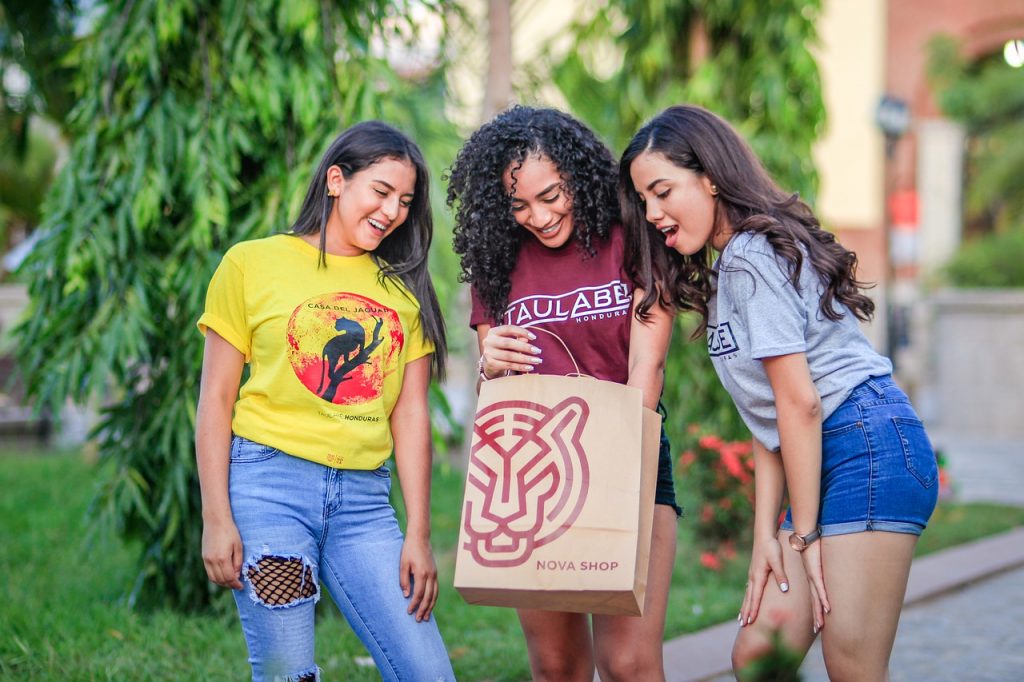 While exact numbers differ from creator to creator, it's generally considered that a YouTuber with 11,000 subscribers will sell an average of 6 pieces every month to accumulate $70/month, $840 per year. Using this for reference, it's clear that even microchannels can profit from selling merchandise, and it's more than a worthy endeavor.
But it can't possibly be that easy for YouTubers to sell their own official merchandise, right? Actually, it's simpler than you think. There are only 7 steps between you and a super successful YouTube merch store. Don't believe us? Read on.
How to Sell Your Own Official YouTube Merch
1. Choose your merch designs
First, you need to know how you want your YouTube merch to look. Identify your logo, visuals, and the popular slogans your subscribers love you for. The presentation and layout of your merch is important, too. Deciding if you want a large centered logo, a repeat pattern, or something completely different will guide the products you want to sell. Think about your preferred products when brainstorming your designs.
Consider your fanbase here. You don't want to put effort into designs that don't resonate with your supporters. What is their age, gender, interest? Why do you watch you? Curating merchandise specifically to your fan base is a sure-fire way to guarantee sales.
Big YouTubers are setting the standard for trendy, fashionable merchandise that acts more like a clothing line than fan gear. Creators like Liza Koshy and H3H3 Productions put effort into making pieces that capture their style as well as brand, so it's a no-brainer that their brand sticks out in the endless sea of merchandise available. For that reason, complete design control is essential to creating quality, fashionable merchandise that tick your subscriber's boxes.
2. Find somewhere to sell your merch
And choose carefully. Merch manufacturers often produce cheap, unethical products, offer very limited design control or suffer from a tiny product range. Or all of the above. Wherever you decide to sell, do your research to make sure the platform is right for you.
The main things to look out for are their product range and design freedom. Many merch makers only sell a few types of products, produced cheaply, with only a small section to print your design. This is fine for just starting out, but in the long run won't maintain sales or interest. You don't want merch that looks like every other YouTubers.
Make sure to check your profit margin at each site, too. All these factors should decide if the site is right for you.
3. Select your products
Now is the time to select your range of products. Hopefully, at this stage, you'll already have an idea of the products you want to sell. T-shirts and phone cases are always a safe bet, but the most successful stores sell products relevant to their content as well as basic merchandise. For example, if you have a yoga channel, its not a bad idea to add a yoga mat to your store – they'll become best sellers immediately!
This is why researching the right platform is so important – every site has a unique product range and they might not all work for you. Try finding a service with products that allow you to curate your merch to your customer's interests.
4. Finalize your product designs
Now you're finally able to combine your beautiful merch designs and your products! This is the stage where you can play with repeat designs, different taglines, placement and size. Another reason why the site is so important – if you want high-quality, fashionable merchandise, an all-over design tool is essential.
If you're able to design all panels of your merch, try different colors, designs and patterns until you're happy with your product. Make sure all of your products compliment each other. Imagine how your products will appear side-by-side. What kind of appearance do you want your store to have?
5. Customize your store
Ideally, by this point, your designs have been completed and you're ready to sell. If you're selling products on your own website, you can skip this step. But if you've set up a store with the site you're using, customizing it is the cherry on top of a perfect customer experience. Do whatever you can to make your store more, well, you.
Consider even making your own banner that talks about your merch, or features people wearing it. These little touches make a world of difference when your fans are shopping.
6. Post your products for sale
This step is simple. Get your products live on your store! Make sure you name each product something catchy and on-brand for your channel. Creating a unique, visually pleasing, and personal merch site is the key to getting the sales you want.
7. Promote your merch on social media
And finally, the last step: spread the word! Let all your subscribers know on all your social media channels that your long-awaited merch is finally here! The good thing about selling merchandise is that your fans already want it, so convincing people to buy is easy. The most important part is communicating that you have merch and creating a clear path to buying it.
It really is that simple! And now that you know how important the right platform is, is it even possible to find a merch maker that allows for complete customization of over 400 products? Enter: Contrado.
Make Merchandise for Free with Contrado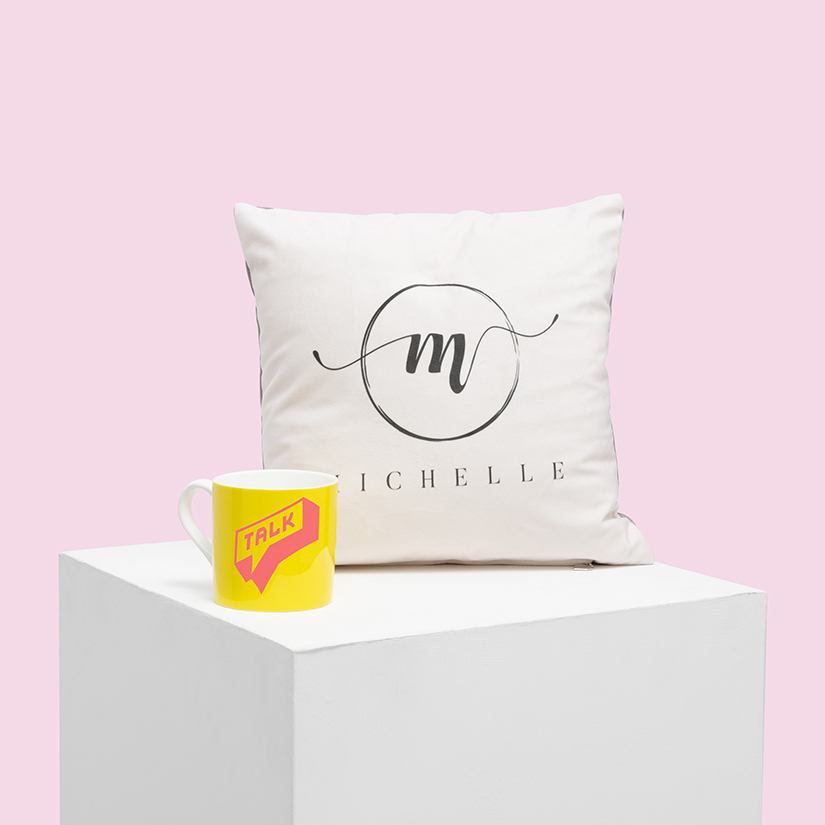 Contrado is a print-on-demand company just like Teespring or Teemill, but we do things a bit differently. In addition to the classics: t-shirts, hoodies, leggings, joggers, mugs, and iphone cases, we've got over 450+ other products ranging from clothing to homeware, stationery, leather items and so much more. Whatever your channel centers on, we've got the relevant products to curate to your brand.
In addition to that, you have complete design control on every product you design. All-over designs? Oh yes. But in addition, you can choose every detail from the thread color to the buttons, pocket, zipper, padding, fabric, and more. That means you're in complete control of your merch. There's so much more beyond a rectangle on the front of a t-shirt, trust us.
How Much Will I Make Selling Merch with Contrado?
We're glad you asked! You can choose to open a Contrado store, buy wholesale, or drop-ship your merchandise on your Shopify store. If you're buying wholesale, you get a 20-40% discount depending on the quantity of items you order, and you choose the price to sell.
As a seller or dropshipper, you will make 20-40% of the product's base price, plus your mark up. That means if you choose to sell your product for the same price as it's listed on the website, the minimum profit you make is 20% of that. The maximum profit you can make is 40% of the base price plus however much you mark up your product. Pretty sweet huh?
Ready to Get Started?
We've got everything you need to set up a merch store and sell how you want. Ready to begin? Click below for the full scoop on selling merch with Contrado and start selling!