So, you've worked hard to establish a brand and produce valuable content and services your audience love, but they want more. The natural next step for many in this situation is to sell merch. But… How do you actually sell merch? And can you learn how to sell merchandise with your market & resources taken into account?
Good news: you can! There are 3 main ways of selling merch these days: buying wholesale, drop-shipping your merch, or opening an online store with a merch supplier and selling from there. These methods are great for anyone, whether you're an eCommerce expert or a complete beginner. Let's dive into the pros and cons of how to sell merch each way and figure out which one is best for you.
How to Sell Merchandise Wholesale
This is the most common way merchandise suppliers sell their products: in bulk. Like, big bulk. If you've researched a few merchandisers by now, you'll be familiar with minimum orders, large upfront costs, and confusing quotes. Not ever merch supplier is like this, but many are.
For this reason, buying your merchandise wholesale is a fairly 'advanced' option for businesses. Since you'll be managing stock and distribution yourself, it's preferable to have previous eCommerce experience and some design skills. You have complete freedom with your merch store as a wholesaler, so if you're confident in your abilities to sell merch and you've got the funds to invest, it's a viable option for you.
Pros
Option to sell physically in a brick and mortar store or online
One shipping cost for all stock (if ordering from one supplier)
Manage delivery yourself – great if you're concerned with eco-friendly packaging or prefer a specific delivery service
Can often sell products cheaper as you save money buying in bulk
Complete freedom in setting up store & payment methods
Cons
Requires a forward investment
Often requires knowledge of operating your own online store: web design, marketing, sales, SEO, and eCommerce
Need room to store stock
Can be hard to find the right supplier for you
Drop-Shipping Products via Your Online Store
Drop-shipping is an up-and-coming business model that's taken eCommerce by storm, and for good reason. This new way of selling allows you to list products in your online store without needing to buy them, store them, or ship them yourself. With a print-on-demand company, you can design your own products and integrate them into your eCommerce store with ease. It's a quicker and cheaper alternative to wholesaling, but it does have its downsides too.
Because you don't have any physical products, it can be hard to market what you're selling – you basically rely on how much detail the supplier gives you. You also can't provide images on your site unless you order product samples to shoot, which takes away the benefit of no upfront cost. Many eCommerce platforms also require a monthly account fee, but these costs are still minor compared to wholesale.
Pros
Can start with no forward investment (or low forward investment)
Design & eCommerce experience is not a necessity
eCommerce platforms assist with web design, SEO, and digital transactions
Custom URL & your own site separate from merch supplier's platform
Merch supplier handles all manufacturing, delivery, returns and customer service
Cons
No physical stock so no images unless you buy products in advance
Most eCommerce platforms charge a small fee for an account
No control over delivery
Returns can be complicated
Opening an Online Store with a Merch Supplier
Many popular merch sites offer you to open a store with them and sell through their platform. This can be a great option for someone with limited experience in sales, eCommerce, and marketing. You'll be integrated into their marketplace and able to reach their customer base. It takes a lot of hassle out of selling merch, but there are some limitations.
You don't get your own domain name, any design control over your store, or much say in how the shopping experience goes – this is all determined by the merch supplier. Similarly, you have less control over delivery and returns and don't necessarily get to see your products physically before you sell them. However, a lot of the preparation for a merch store is taken out when you sell online with a merch supplier.
Pros
No experience in eCommerce, sales, marketing or design needed – the merch supplier's platform will take care of that
Normally a quick, simple, easy and FREE process
Ability to customize store with bio, profile picture, banner, etc.
Write your own descriptions, title products, etc.
Often provided with assistance in selling products from platform
Cons
Less design freedom over store
Limited opportunity to write copy
Do not see products physically before selling
Limited customer exposure
So What's the Verdict?
Well, opening an online store with your merch supplier is the best option for someone who's just starting out. If you have limited experience with eCommerce and want to learn more about selling merch, an online store in a larger platform is a great option.
If you're more of an intermediate seller looking to integrate products with your current website, dropshipping might be the best option for you. With little to no forward investment and the ability to start selling immediately, this is perfect for someone who knows what they're looking for.
If you're a tried-and-true eCommerce veteran, give wholesaling a try. You'll be able to manage everything yourself and even set up a brick and mortar merch shop if you'd like. If you want to control every aspect of the merch process, wholesale is for you.
Where to Sell Merchandise?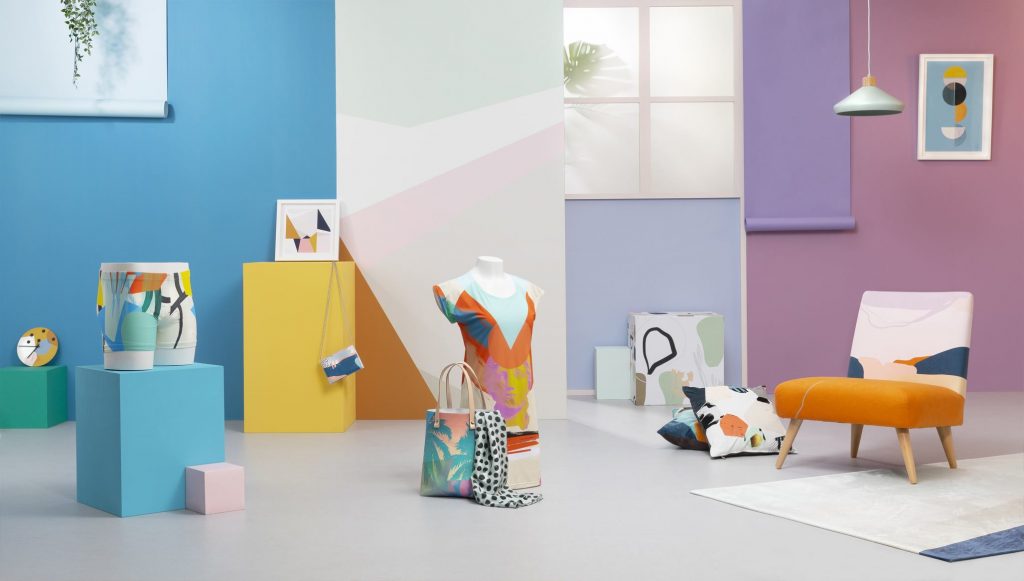 Ready to get started? All three of these fantastic options are available at Contrado. You can easily open an online store with us and reach our global customer base. Even customize your banner, profile picture, and biography for a store that's uniquely yours. Create your own collections and get paid via Paypal quickly and easily.
Or you can integrate your Shopify store with our Contrado app and start selling products on your website! Integrating is simple and fast, and we pay generous commission: 20-40% of the product's base price PLUS your mark-up. Even get rewarded with higher commission the more you sell!
Ready to become a wholesaler? Our popular wholesale account offers generous 20-40% quantity discounts for almost all products. With quick bulk order production and fast worldwide delivery, you can get your new product range in record time.
Pros
Complete design control of every product
Fast worldwide shipping
Speedy turnaround times
No minimum order
Fantastic multi-lingual customer service
Cons
Not finding out about this sooner!
To start selling merchandise with Contrado, click below!