With face masks becoming the latest accessory for traveling, shopping, or running errands, why not try sewing your own? There is a huge range of face mask tutorials online which will allow you to sew your own face masks. You could even make a batch for all your family.
Obviously, a face mask needs to be soft, comfortable – and most importantly – breathable. So it's a good idea to get some information about what the best fabrics for face masks are before you dive in.
Why Sew Your Own Face Mask?
There is a huge range of face masks on the market at the moment. However, sewing your own allows you to show off your own personal style.
It's also good to have a face mask spare, as it is advised to wash your fabric face masks after every use. So keeping a good batch at home is a great idea for making sure you have enough. Instead of going out and buying more, you could save money and sew your own.
Best Fabrics for Face Masks
As we said earlier, your face mask fabric needs to be soft and breathable; something that isn't going to irritate the skin on your face. Not sure where to start? Here are the best fabrics for face masks to help you find the perfect choice for you.
All of our fabrics can be custom printed with your designs and are ready to ship in 1-2 days. Then all you'll need is a stable hand, some thread, and elastic for the ears.
Airflow Light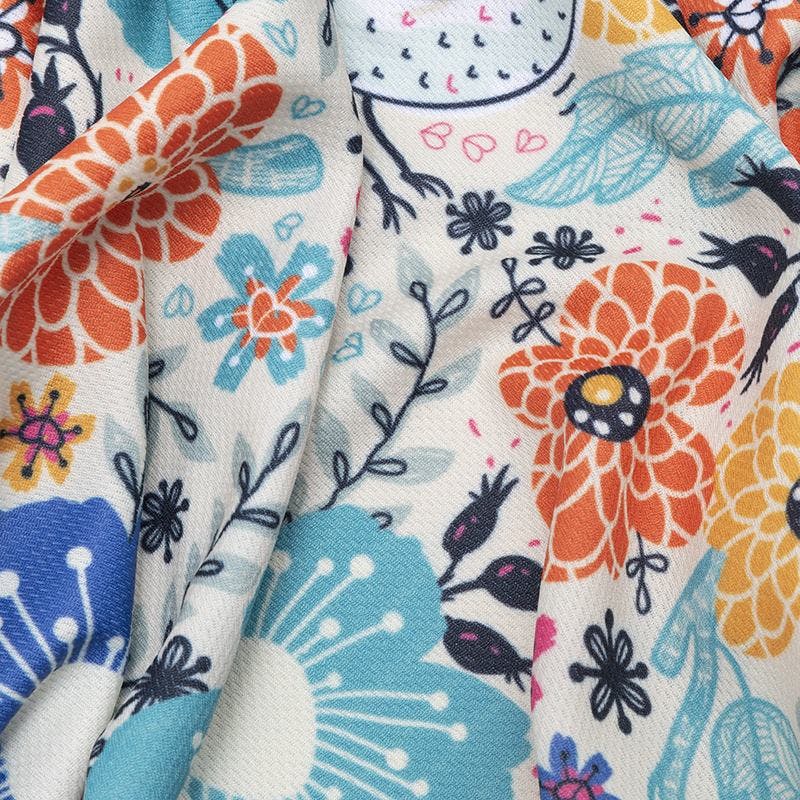 Like the name might give away, Airflow Light fabric is a wonderfully breathable material, making it one of the best fabrics for face masks. The material has a honeycomb surface which allows the wearer to stay cool while wearing it and keeps clean air flowing through.
Heavy Matte Lycra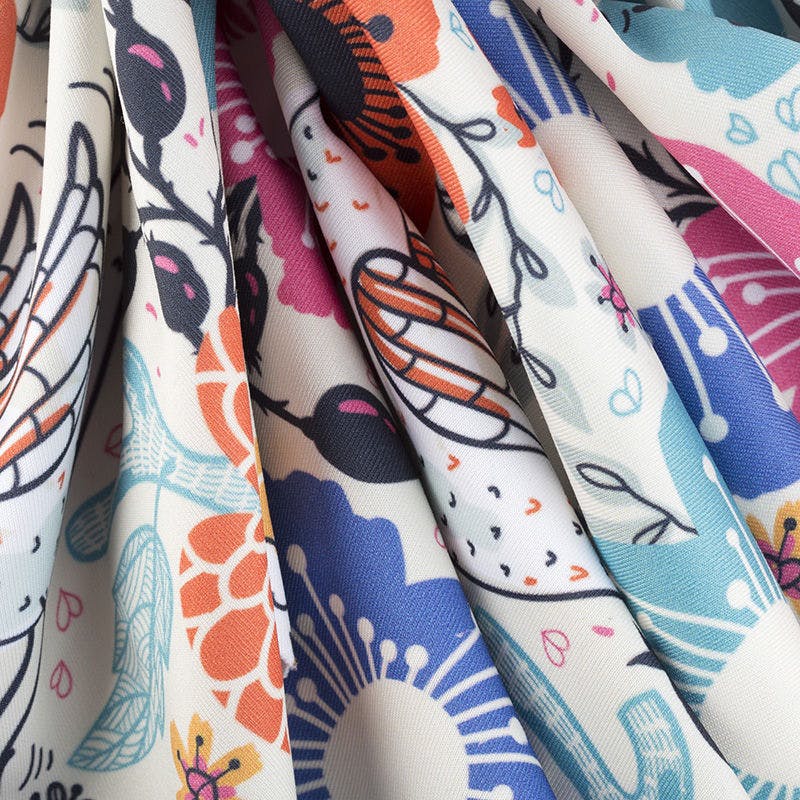 Heavy Matte Lycra is made from a combination of polyester and elastane. It is slightly thicker than your typical Lycra and is known to be bacteria resistant. It's one of our best fabrics for face masks. Please note: This doesn't mean it will stop you from getting COVID-19, it is more about reducing the spread. The fabric also offers basic UV protection. Lycra typically hugs the body and molds well. If you would like a looser mask, it might be best to add another layer of cotton to the back for additional structure.
Softshell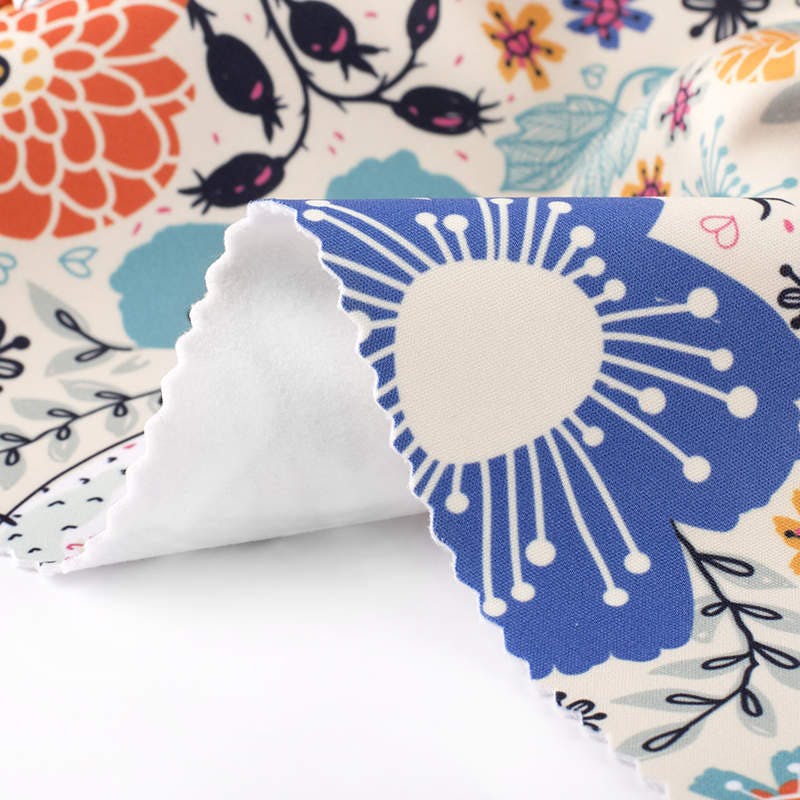 Softshell fabric is similar to scuba fabric. It has a super smooth face and a soft, brushed back – making it incredibly comfortable to wear. It is surprisingly breathable and molds well to the body but always returns to its original shape.
Jersey
Jersey is a superb poly-based spun yarn fabric that is both strong and stretchy. Jersey typically has a cotton feel and long-lasting matte print characteristics. Jersey is also quite crease-resistant. So it's perfect for sewing face masks to roll up and keep in your bag.
Types of Jersey: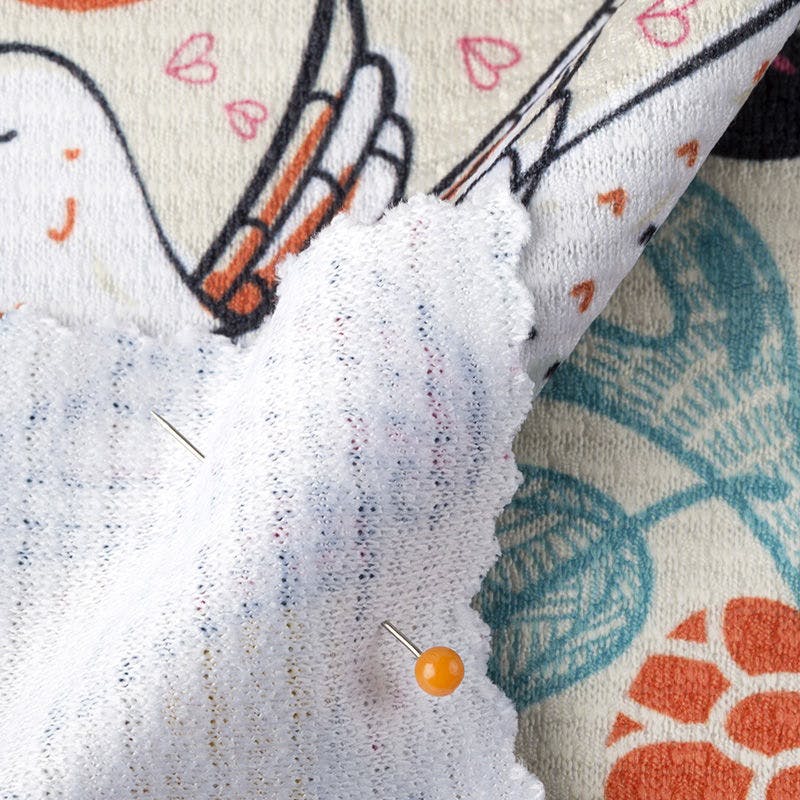 Chain Jersey has a parallel cording which creates indents and relief on the fabric. This texture is where the fabric gets its 'chain' name. The material is really breathable and comfortable for the body.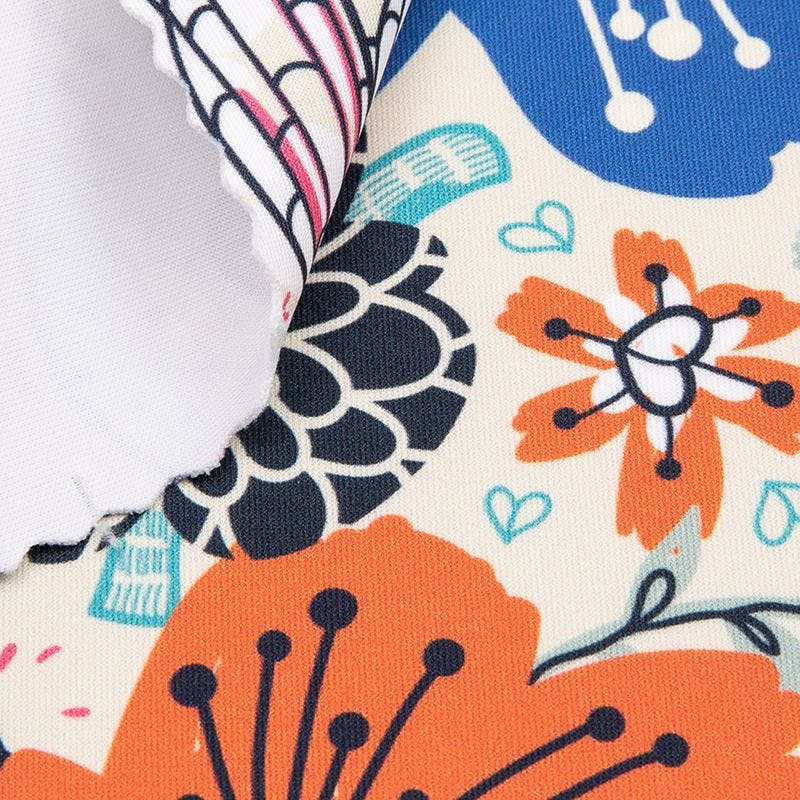 Rox Sports Jersey is a heavier fabric with a weft knit. The texture is smooth, flat, and unbelievably soft. Despite having a thick drape, it is a super breathable material – making it one of the best fabrics for face masks. Rox Sports Jersey is typically used for athleisure and gives great stretch.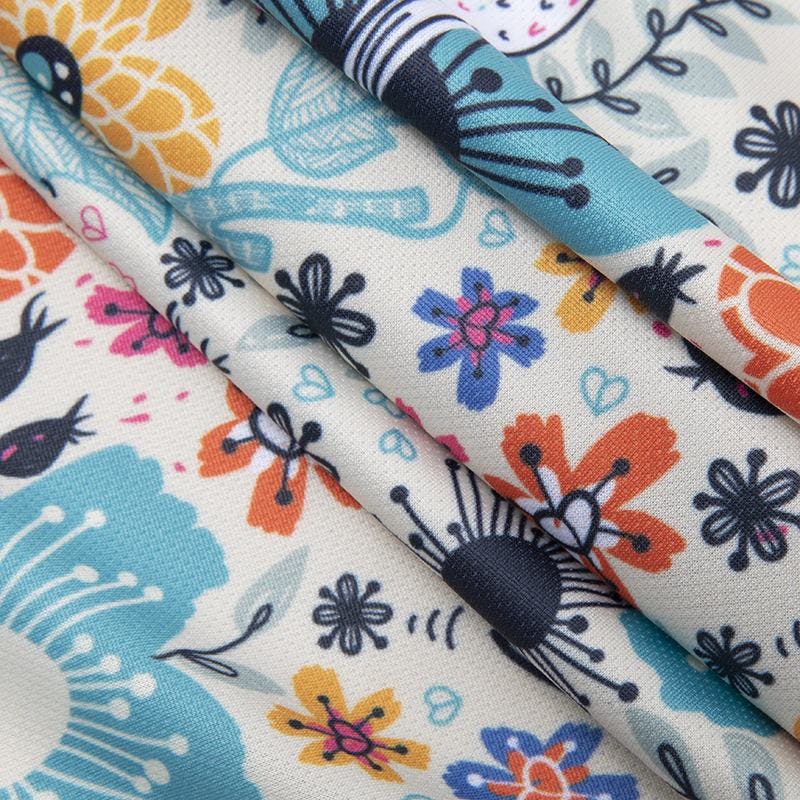 Olympic Sports Jersey is a quick-drying fabric with a pin-hole surface effect that's perfect for making breathable garments. Typically used for sports, this lightweight jersey is perfect for anyone looking to use their mask during high-intensity sports or outdoor activities.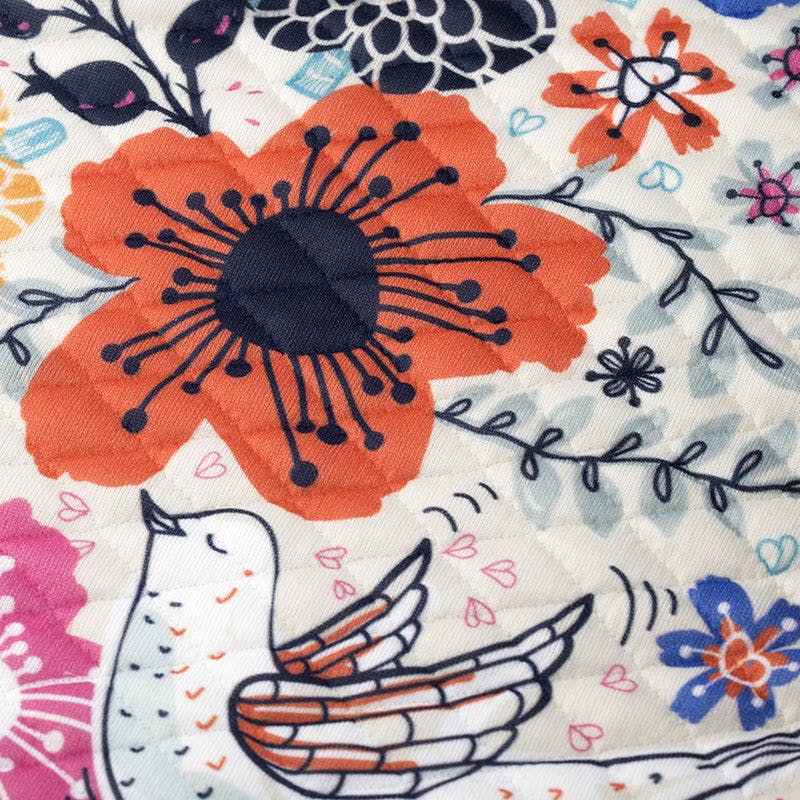 Quilted Jersey: At Contrado, we make our custom face masks from quilted jersey fabric. Created with a tightly knitted face, there is an extra layer of wadding between. This helps to create the quilted look which makes your face mask looks professionally made and fashionable. The material is water absorbent, too. Printing your quilted jersey fabric for face masks will have a slight off white shaded backdrop due to the natural color of the material.
Cotton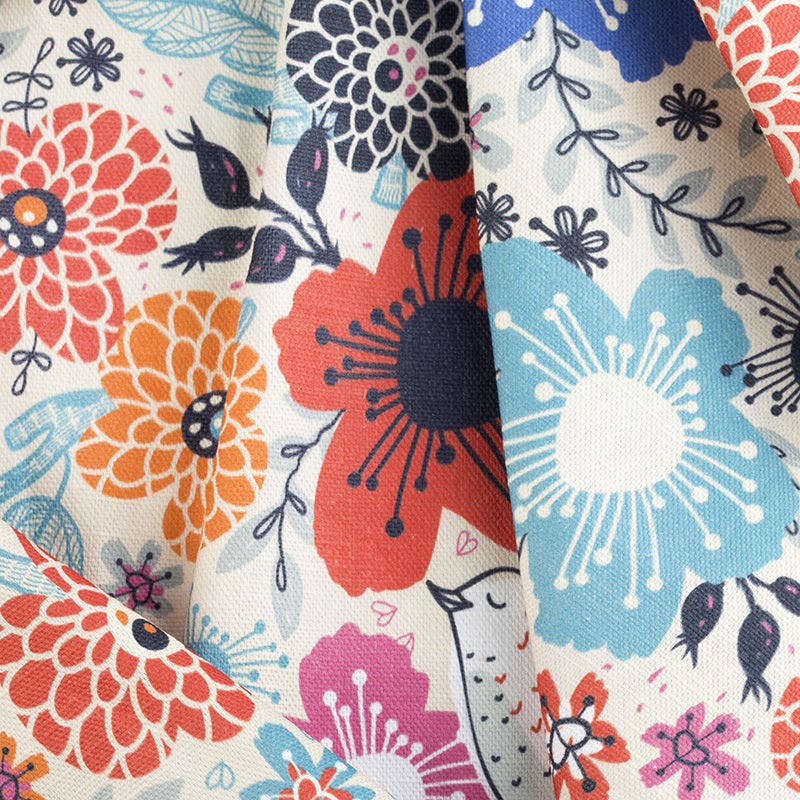 Cotton Linen is made from a natural cotton and linen blend with a textured feel. It is cool and smooth to the touch – making it a great choice for face masks. The material holds its shape well and is slightly stiffer than other kinds of cotton.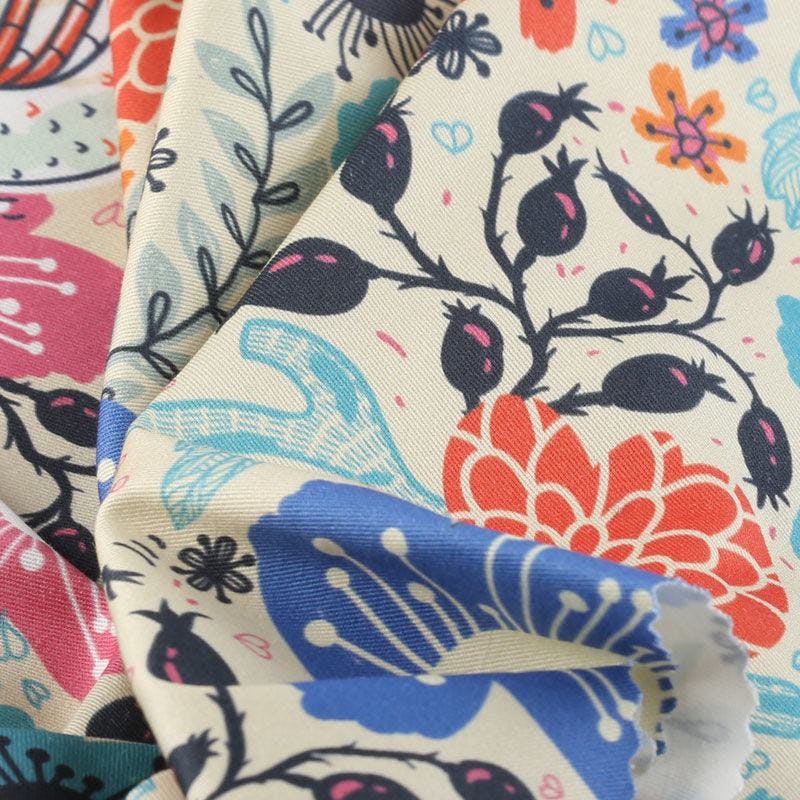 Cotton Twill has a distinctive weave which is perfect for making fashionable garments and light upholstery. It is a beautifully soft fabric that feels comfortable on the skin but has a stiffer drape – making it a great fabric for face masks and clothing. Printing on cotton twill will have a creamy, muted white tone that adds a little character to your face mask.
Best Fabrics for Face Masks
Feeling inspired to sew your own face masks? Why not get started by ordering one of our fabric swatch packs? You will get a feel for all our different fabrics. Once you've chosen your favorite one, we can print your chosen designs. Your fabric will be with you in a matter of days from your order and then you're all set to get creative.