Calling all small businesses! Are you ready to take the leap and start selling logo merchandise? It can be overwhelming to know where to start, especially if you have no design or eCommerce experience. We will be your guide in all things logo merchandise, from selecting products to designing and everything in between.
Below, we take you through the steps to designing your very own merchandise with no design experience. Let's get started!
Choosing Products to Sell
When you start selling merch, there are two types of logo merchandise to think about: bestsellers and niche products.
Bestsellers are the classic logo merchandise products you'd expect to sell: t-shirts, hoodies, mugs, journals, keyrings, face masks, phone cases, and tote bags. These products sell like hot cakes across the merchandise spectrum, so they're all worth considering for your merch store.
Niche products are different. They focus on the specific audience your business caters to. Adding products that are relevant to the service you provide is essential for a merch store that people actually buy from. This is best described in examples:
A gym that sells yoga mats and activewear in their merch store
A beauty supply store that sells mirrors, hairbrushes, and cosmetic bag merchandise
A pet shop that sells dog leashes and pet beds with their branding
A tech company that sells laptops, phone cases, and tech accessory merch
As an established business, you already reach a specific consumer base with a common interest. If your merch store only contains the basics, your customers might not feel enough incentive to purchase from you. Having a combination of best sellers and niche products ensures more interest in your store and more sales.
Designing Your Merchandise
Now for the fun part: designing your merchandise! With your products in mind, it's time to start experimenting with how you'll want them to look. To perfectly nail the design of your logo merchandise, you'll first need to identify the type(s) of logo you have.
Types of Logos
Most businesses have a combination of different logos they use for different purposes. Let's use Contrado as an example: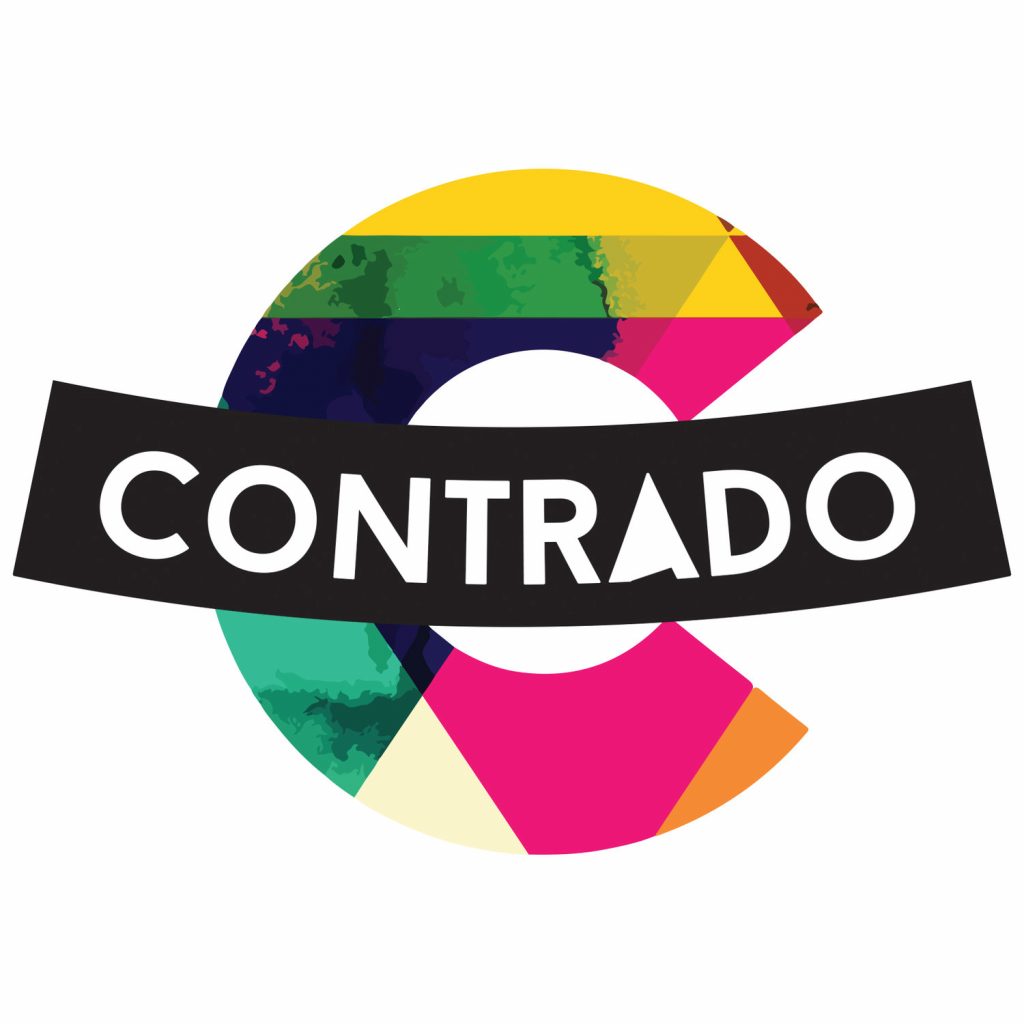 This is our widely used combination mark that you'll find on our website. We use this logo on our homepage, business cards, product labels, and advertising. Our name, combined with the iconic 'C' featuring a montage of colors and textures, creates a visual associated with our brand.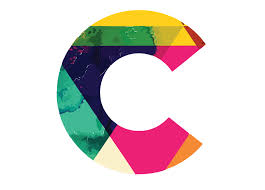 Our pictorial mark is useful for situations where our brand is already well known and established, like meeting documents, B2B relations, and communicating with our artists. The 'C' reminds the viewer of our company name Contrado and emphasizes the various colors and textures that represent what we do: making high-quality products designed by you.

Lastly, our wordmark. This simple yet bold logo establishes our brand presence immediately, even if the viewer doesn't know much about us. The bold black and white combined with the unique 'A' design lets the viewer know that we are professional, yet stand out among the rest. This logo is often used in situations where the viewer may not know our brand as well, like on our blog.
Once you've identified the types of logos you've got, lets get into the most popular logo merchandise designs.
Best Designs for Logo Merchandise
Using our all-over print t-shirt, we'll show you which designs look best with different types of logos.
The Left/Right Chest Icon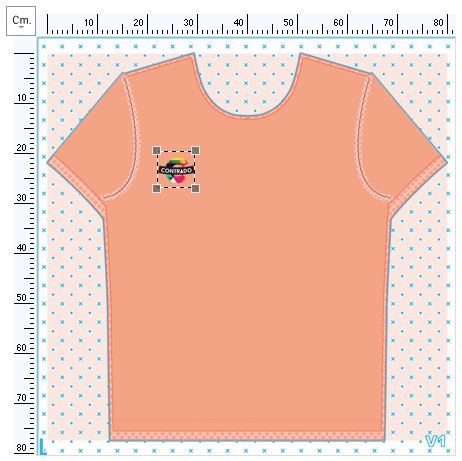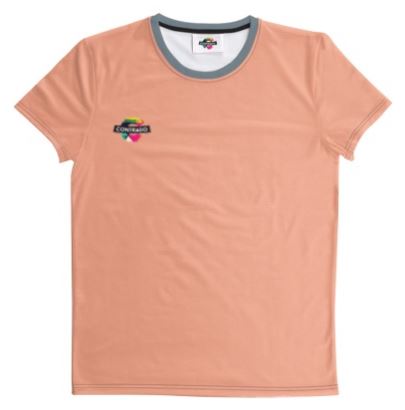 This logo merch design popularized by Lacoste can really suit any type of logo. Our favorite is the combination mark, but it looks great with an emblem logo, abstract mark, pictorial mark and lettermark too.
If you have a simple lettermark or pictorial logo and a more complex emblem logo, consider placing your simple logo on the left or right chest with the emblem enlarged on the back for an easy yet distinguished merchandise look. Play with background colors for an even more striking result.
Check out IBAC's 2019 conference t-shirts for a great example of this design: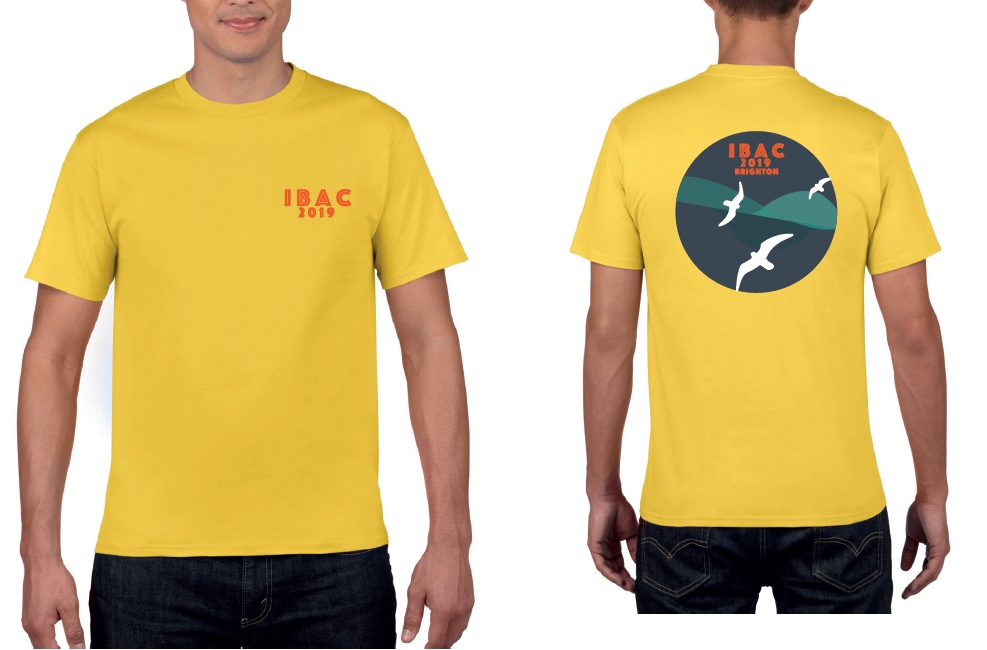 The Centered Icon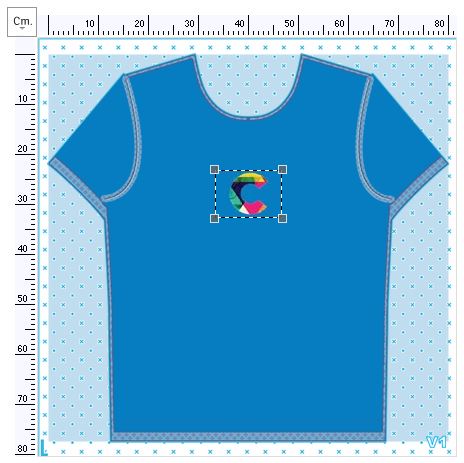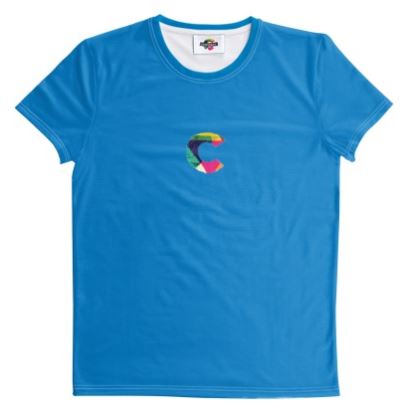 This merch design puts your brand front and center through a bold, central placement. For obvious reasons, this design works well with wordmarks and lettermarks, but some brands will feature their pictorial mark and mascot logo for a simple yet striking result.
This design works well with just the logo front and center, but if you're looking to jazz it up, try customizing the sleeves to match the color of the logo, or add your slogan to the back for a personal touch.
Apple's recent merch launch showcases this minimalist design:
The Repeat Pattern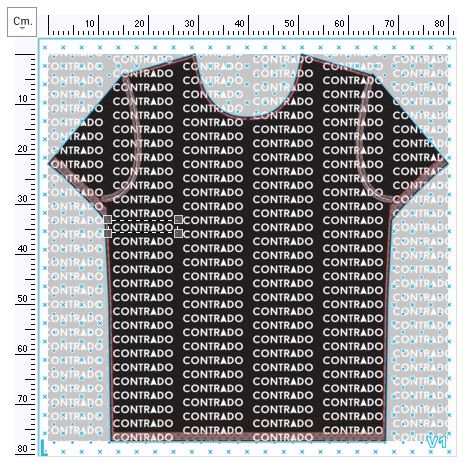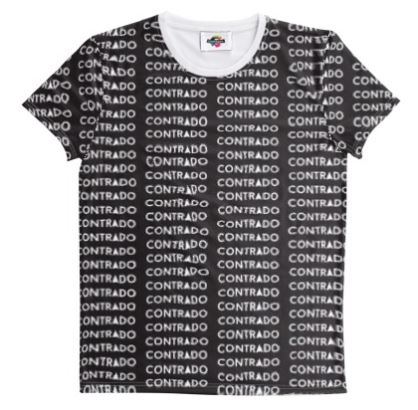 This playful, designer pattern is easy to create using our design tool, and you can choose from a basic repeat, half drop (featured here), or a mirrored repeat pattern. This design works perfectly with any abstract mark or pictorial mark spaced out, or make it bolder with a wordmark. It's all about the visuals.
Here is Lee Jeans' take on this fashionable design using their wordmark organized into a striped pattern:
Other Merch Design Ideas
The 3 examples above are the most common logo merchandise designs you'll see, but we love what some other brands have come up with, too:
Jokes
Secret Quotes
Wrap-Around Text
Branding Merchandise
With your products finalized, you can move on to branding them. Branding merchandise includes adding a custom label and tag. You can even boost your branding game with customized stickers, business cards, and greeting cards for a personal yet professional touch.
White label merch is essential to find if you want to create a good brand image. Customers who wear your merchandise should only see your brand, not the company that manufactured it. When looking for the best merch supplier, make sure this is a service they offer.
Selling Your Logo Merchandise
Now you've got everything you need to start selling merchandise! Every merch supplier offers different ways to sell, but these are the most common:
1. Buy Wholesale
As a wholesaler, you order your merchandise in bulk with one upfront payment, then you manually distribute merchandise as you'd like.
2. Online Store
Many suppliers offer for you to sell through their platform, and it's normally a quick and easy process. Perfect if you're looking for less hassle and a store separate from your main site.
3. Dropshipping
Integrate your merchandise products into your ecommerce store, so long as it's launched with Shopify or another dropshipping platform.
Where to Start Selling Logo Merchandise
At Contrado, you can start selling logo merchandise with ease. Sell your custom branded merchandise in any of the above methods and experiment on over 450+ products to design. All your niche products, complete design control, and speedy turnaround can be found at Contrado.
Ready to make the merch of your dreams? Click below!