Promoting your artwork isn't just a simple case of "Here is my thing – Please buy my thing – You will like my thing". There is so much more to it than that. Chances are, you know this already. However, that then raises a problem. Once you've scratched the surface of how to not only promote your art but to do so successfully, you can often find yourself, kind of, well, overwhelmed.
Fear, not young Padawan, that's where we come in. We've done the research, we have looked into the hows, the whys and when we've been able to, we've even looked into the wheres. Then we decided to stick it all together here in one handy guide, to help you make the most of the world around you and to promote your art successfully.
Tips to Boost Sales and Promote Your Art
Our fabulous in-house marketing team is always working hard to promote your art by promoting your store and help drive sales for you. However, there are a few things you can do as well to help. Find our 27 top tips below. If you follow these tips it will increase the chances that your customers will find your store and buy your products.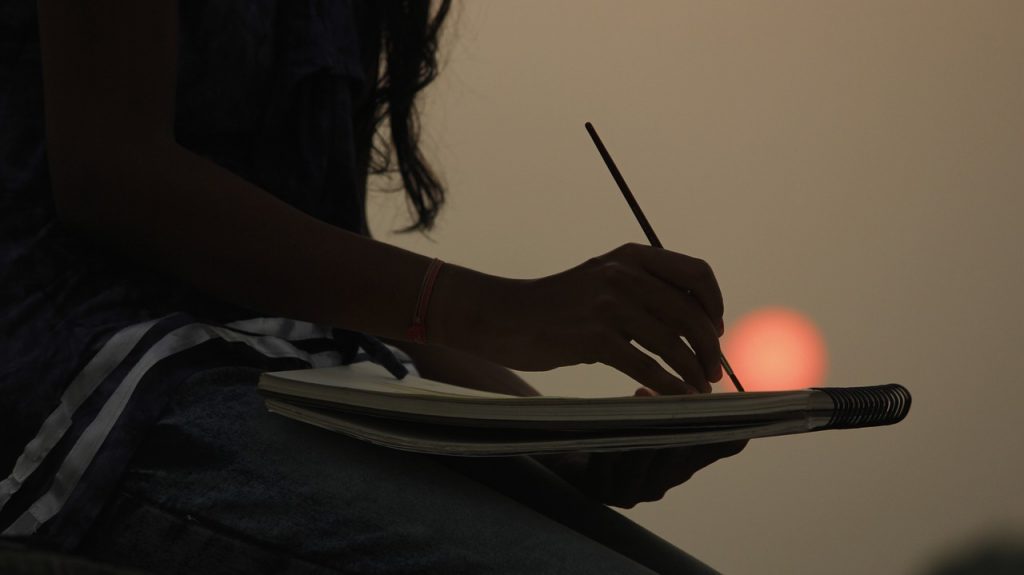 Getting Started as an Artist
1. Establish your artistic goals
Depending on how far into your artistic journey you are, you may have already considered this. However, don't be too quick to dismiss this one either. Just because you've already started establishing yourself as an artist, it doesn't necessarily mean that you've established your goals.
Think about what you want to achieve beyond making money. Do you want to share your art styles? Do you want to learn a new creative skill? Broaden your horizons? Do you want to make your name known or your work? Would you rather be known as a painter or a clothing designer? Asking yourself questions like this will help you to make a gameplan, and you can do anything when you have a plan!
2. Create a killer portfolio
Another one that seems pretty simple – and for the most part, it is. Again, however, it's another one that is very easy to dismiss or overlook. If you're reading this guide the chances are that you are already somewhat established as an artist, but to get yourself established, it's going to take a little more work.
If you think about it, you've probably got a lot of work already. Like, a super lot. But now cast your mind to where exactly that is. That's the part we need to focus on here. Whether that's half-of-it-in-the-garage and half-of-it-in-the-attic, or this-piece-here and that-piece-there, its time to get it together. So if you've got a painting at moms, a sculpture in your old classroom and a selection of illustrations upstairs on your dresser, it's time to gather them up, take photos, scan them, whatever – but most importantly, put them all in one place.
3. Create a unique logo
Whether it's a full-on logo with bells and whistles or something a little more modest like your signature, you need something that is the essence of you. Something that you can attach to your work, your persona and your you.
The only real premise here is that it needs to be unique. Something that is instantly recognizable as yours.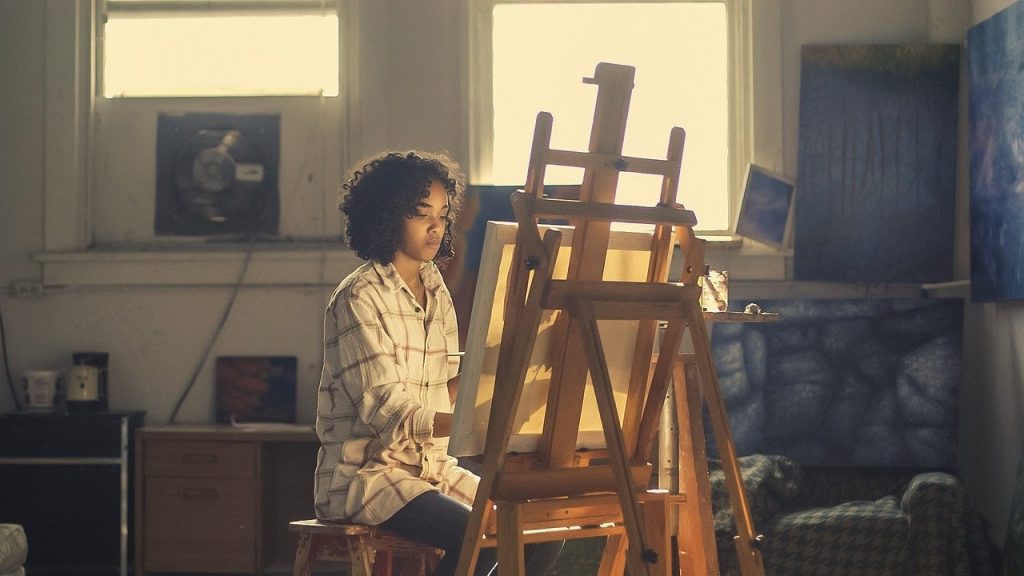 Setting Up Your Online Empire
4. Quality content
To sell any product online, including your beautiful designs, you need to sell your brand. You don't have to write an essay but the store, collection and product descriptions will help your customers feel closer to you.
Writing product descriptions may seem tedious, at the end of the day you're a visual artist, not a writer, aren't you? But trust us, this one is important. People aren't going to want to buy your wares if they aren't actually sure what it is.
5. Optimize your store copy
This is your moment, your opportunity to tell your story. Make sure that you're descriptive. As human beings, we crave a personal connection, even when shopping online. To help visitors feel this you need to tell your story. People want to hear about you, how you make your work and what inspired the designs.
Be honest, this way your customers will see your products as more than just another picture on the wall or jacket in their wardrobe. It will become that special item which they treasure. There are a lot of artists trying to sell their work online, the only thing that sets your work apart from everyone else's is YOU.
6. Search engine optimize
This applies to both your product pages and your store pages. You can do this in a number of different ways. From keywords to catchy captions there is a lot that you can do to make your work stand out as far as the search-engine-robots are concerned. For a more in-depth look, check out our blog post on How To Get My Art Noticed: Your Marketing Guide To More Sales. Or, for a super-super-brief run down follow these simple steps:
Choose a descriptive title that explains exactly what you're selling
Create metadata that can sell it in a couple of lines
Choose keywords that reflect what your product is
Be creative and most importantly, be unique
7. Photography
The higher-profile, the better. Try to sell the best side of the product and use image optimization to capture the true essence of what you have created. Whether it's assisting to promote your art or in selling it, people want to truly experience it.
For example, if you've made a beautiful piece that looks stunning with light shining through it, and you've made it into a tealight holder so that your customers can experience it at it's finest, then use that. Take a photograph of the tealight holder, with a lit candle in it.
If you have a huge canvas that you painted using glow-in-the-dark paint, then take a photo of it with the lights on and off and place them side by side within your portfolio.
8. Integrate your Contrado shop with Shopify
At Contrado, we have recently developed an app so that you can pair your Contrado store and your Shopify store together. This may initially seem counter-intuitive, but when you think about it, why limit your customers to one buying platform?
By offering two different platforms that your customers can shop with you, you're basically extending your reach. There may be shoppers on Contrado that have never heard of Shopify, and vice versa. By setting yourself up on both platforms you're reaching both of those audiences. Find out how to link the two together in our handy FAQ guide.
9. Post a link to your store on your website
Direct your fans to your store: They can't shop there if they can't find it. This one seems obvious, right? You'd be surprised how many people don't do this. You work hard to get visitors to your site so include a link to your Contrado store so they can become your customers as well.
This will also help people find your store even if they aren't coming through your site. The technical word for this is 'link building' and it helps your store appear higher up when customers search for products in search engines.
Get the word out that you've arrived
10. Find out which platforms your main audience uses
If you have an abundance of posts that you feature on Facebook, and your main audience lies on Instagram then you're unlikely to connect with them. Whilst we are definitely encouraging you to broaden your reach and to expand onto all platforms, you need to know where your main focus is.
Not only so that you can make sure that you're posting on the right platform but also so that you can better tailor your content. Instagram is much more visual, so your imagery needs to say more if it's being used there. Your best options here are to tailor your material to the platform where your main audience is – you can then adapt it for the others.
11. Social media promotion
Using this method to promote your art isn't exactly social media marketing, it's more making sure that you have a presence. Create an Instagram profile specifically for your business. Build a Facebook page and join Facebook groups that reflect what you do. Have a Twitter presence, create a Pinterest board.
The more ways that you engage with your audience the more that they will feel a part of things. You can even create a Snapchat account, and send out updates throughout your creative process. Become a part of your customers every day. That way they'll consistently have you in their minds.
12. Social media marketing
Shout about your store online. Get your store all over your feed; there is nothing wrong with self-promotion! Let your followers know you've started a new store and show off your great products. If you tag us in any posts, include a link and call to action for your followers. We will do the same for you – feel free to repost anything we post.
For a more in-depth look at how you can harness the power of social media to promote your art successfully check out our blog post on Social Media Marketing for Artists: the Secrets of Promoting Your Art.
13. Paid advertising
This doesn't just need to be on social media channels. Look into Google and Bing ads. This will make sure that you are displayed at the top of the search results. Check out Google Shopping, it's another way to showcase your offering to your customers.
Much as we say that it doesn't just need to be on social channels, that is one that is certainly worth thinking about too. Have you ever wondered how you can be browsing something and then within a couple of days it's everywhere you look? Your favorite social media channels and most websites operate with what we call cookies. This makes sure that the information and advertising you're shown is relevant to you. Take advantage of this, and make sure that you've got your brand being shown to the right audiences too.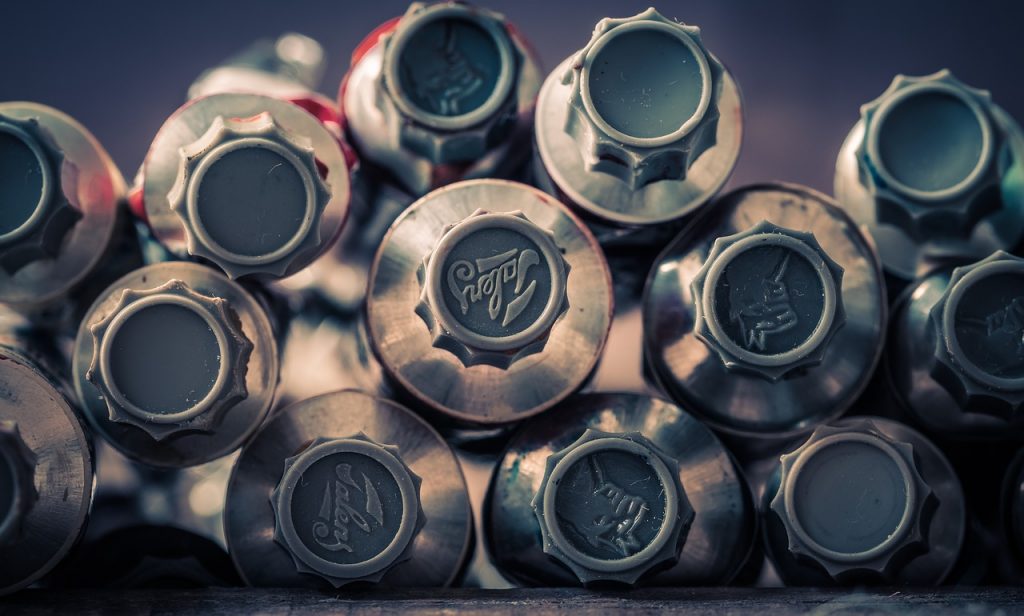 Think outside the box
14. Art competitions
A lot of being able to successfully promote your art – and yourself – boils down to getting your name out there. This can be done in much more subtle ways than by marketing yourself or your work. Enter art competitions. This one is one of the most fun because it's doing what you do best – creating great art.
15. Blog writing
Share your content, your thoughts and even offer great advice, hints, and tips. Blog writing is a great way to interact with your followers, visitors and ultimately customers on a more conversational basis. It allows you to share more than the odd photo and maybe a sentence or two, and it allows us as readers to feel like we are getting to know you just a little better.
16. Write a press release
Press released are a useful tool to help anyone, no matter what their field. It will help to bring attention to and promote your art, generate traffic, and assist in getting your name out there. Put simply a press release is something that you prepare, that is deemed to be newsworthy. It will then be distributed to the media to bring attention to the newsworthy thing. Whether it's you, your art, or an upcoming exhibition, this is a great way to get yourself heard.
17. Create engaging videos
Engaging videos are like a secret weapon. Show your followers your creative process, let them in behind the scenes, give them a sneak preview. Most importantly, talk to them. When people shop for your artwork, they aren't just buying a piece of art, they're buying into you. The more connected they feel, the more engaged they'll be. Besides, they say a picture is worth a thousand words, so what about a moving one?
18. Create alternative profiles
There are other platforms beyond the standard social media sites, that specialize more in art. It is worth looking into creating your own profiles on these too. Research into them, find out which ones best suit your styles and audience and get yourself signed up. To get you started we have found a few for you to look into:
Deviant Art
Fine Art America
Profile on Saatchi Art
19. Answer questions on Q&A forums
This one works in a very similar way to the blog writing one. Sharing your opinions, especially when it's in your field, shows that people can trust you on certain subjects. Answer Q&As on forums, give your opinion on fine arts, help your peers overcome a creative roadblock. Put a personality to your name, it'll help with engagement and it will make sure that people know who you are for the right reasons.
Don't do it alone
20. Partnerships with other brands
This is a great way to appeal to a new audience. You may remember a well know Italian liqueur who partnered with some well-known designers and artists to create some beautiful bottles. From Versace and Trussardi to Diesel and Moschino, the already very distinguishable bottle became even more so for a limited time. A popular French brandy featured a set of limited edition bottles with Erte, a leading Art Deco artist, and needless to say, these partnerships are not limited to booze-bottles.
21. Partner with influencers
Influencers can be very, well, influential. Partnering with influencers is a great way to bring your audiences and theirs together. It's especially helpful if you want to merge two different audiences. For example, if you're selling fine art paintings printed on a dress, you could analyze your audience, which may be more art-based, and contact a fashion influencer. This beautiful mash-up will then mean that your dresses are being seen by those interested in both art and fashion, and it'll put you on both radars.
22. Network with other artists
Networking is also important, just as much so as partnering, if not more so. When you network with other artists you also network with their network. Think of yourself in this instance as the other artists you-may-also-like or customers-that-viewed-that-also-viewed-these sections. If you and a fellow illustrator both connect, you can enjoy, share and comment on each other's work. Their followers will see this interaction and come and check you out. If they like what they see, they'll probably stick around.
23. Join artist organizations
This helps in a very similar way as those which we have already covered but basically goes hand in hand with the networking. There are so many artist organizations for almost every artistic discipline and location, that there is bound to be one that caters to your style and area. Artist organizations are a great way to find other artists to network with.
24. Sign up to affiliate networks
Let others promote your work for you with affiliate networking. An affiliate network would act as an intermediate between the artists and the buyers so to speak. Basically, the affiliate network will generate traffic or leads on your behalf, usually for some kind of fee. Weigh up the benefits here, but especially in the early days, this can really help you to make a bigger impact.
25. Guest post on other blogs
Rather than just writing your own blogs, where you might often feel like you're rambling into an abyss, consider guest writing. This works fantastically – as mentioned in a couple of our previous suggestions – at merging audiences or reaching a demographic that you might not have access to yourself. Are you creating beautiful homeware with your art? Consider guest writing for a lifestyle blog on how bringing the arts into your everyday life can make you appreciate the mundane and watch the home decor fans look at their oven gloves in a different light.
Don't Limit Yourself
26. Sell on markets
When it comes down to it, you can promote your art as much as you like to in the online space, but that isn't necessarily going to get people up and looking at your pieces. When it comes to art, many people need to see artwork to be able to fully appreciate it. If that's the case – make it happen. Sell on markets, at fayres and fetes, pretty much anywhere you can. Make sure you take business cards too, as some people may be taken aback by the beauty of your work, and want to order more at a later date. Physical presence is a great way to promote your art.
27. Exhibit your art in a gallery
Well, as we have just said, physical presence is a great way to promote your art. Art exhibitions are a great way to do this. An art exhibition attracts people who have a passion and an interest in the arts, so it would make for a great way to promote your art as it is entirely your niche. Do some research into what exhibitions are running in your local area and sign up to take part in those or check our blog post on How to Organize an Art Exhibition: Your Checklist with 6 Planning Tips.
Promote Your Art Successfully
Now that you've got an idea on how to promote your art successfully, why not get started creating your very own store? Sell your art in ways that you've never even thought of before when you sign up for a Contrado seller account.