At Contrado we encourage you to let your creativity flow because your artistic visions should never be constrained or limited to a box. That is why we have created a range of t-shirts for men, women and t-shirt lovers everywhere. In a range of fabrics and sizes, you can finally print your art all over to engulf you and your buyers in your beautiful creations. 
Why Beyond the Frame?
Our main focus is on limitless possibilities and your creative outcomes, unlike many printing companies. We do not restrict you, but rather we allow you to print all over your chosen fabric to create a striking t-shirt from every angle. We want you to break the mold, and most importantly, reach out beyond the restrictions of a frame because t-shirts are meant to be bold and not confined to a box.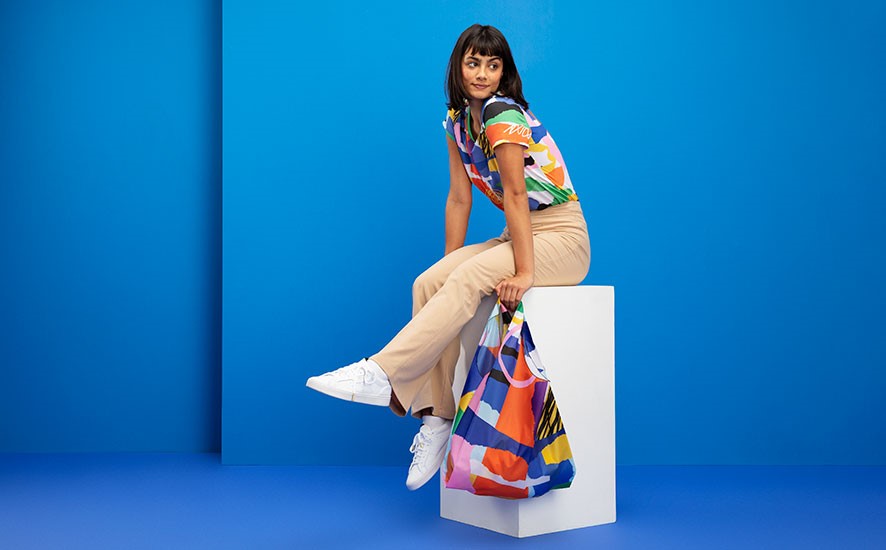 Unique and High-Quality Fabrics
We have a range of high-quality and unique fabrics to choose from. Printed using reactive printing to create vivid and lasting color payoff that will not fade with time. The color is infused deep into the fibers of the fabric meaning it will not crack and peel off no matter how many times you wash it.
Our fabrics: Lifestyle Recycled Polyester Jersey, Bounce Cotton Shirt, Supima Cotton Candy Shirt, and Tencel Cotton  Jersey. We have everything from a lovely cotton blend to eco-friendly fabrics for those with a green thumb. Soft, luxurious, and always controlled for quality so you can be assured that your art will look perfect on whichever fabric you select. 
We use the latest printing methods to get amazing results every time. If you would like to know more about the different types of t-shirt printing click here.
Show Off Your Brand
With all our t-shirts you have the option to add your very own custom label to make your brand known around the world. A custom label adds an extra personal touch to your product that really sets your t-shirt off from the rest. If you want to read more about why a label is so important read our post on How Fabric Name Labels Can Elevate Your Small Business.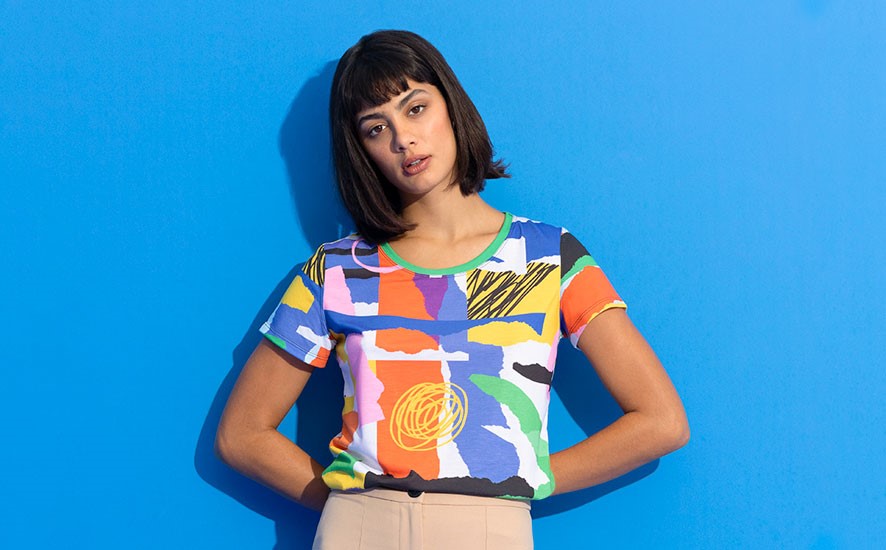 Custom To You
You might be wondering what parts you can customize so let me walk you through it!
Choose a Custom Fabric 
Firstly, you get to select from our range of stunning fabrics. From our Lifestyle Recycled Polyester to our Supima Cotton, you can pick a fabric that suits you and your needs. All fabrics are high in quality, super soft, and flattering; you can read more about our shirt fabrics HERE. 
Size & Fit 
Then you can select your size. Ranging from 2XS to 7XL we have a size for everybody. Then you can select the fit: regular or a sleek slim fit depending on your style preferences. Next is the neckline and sleeve length where you can opt for a classic round neck or a statement V-neck, then choose between short or long sleeves for less or more coverage.
Thread & Label 
Finally, we have the thread and label. Select from white or black thread to seamlessly blend in with your chosen design or to add great definition to your finished product.
You can opt for a custom label to complete the look with your very own brand. If our awesome custom label is not for you then don't worry, we will simply attach our own brand label.
And there you have it, your very own custom tee that pushes the boat out and is anything but limiting.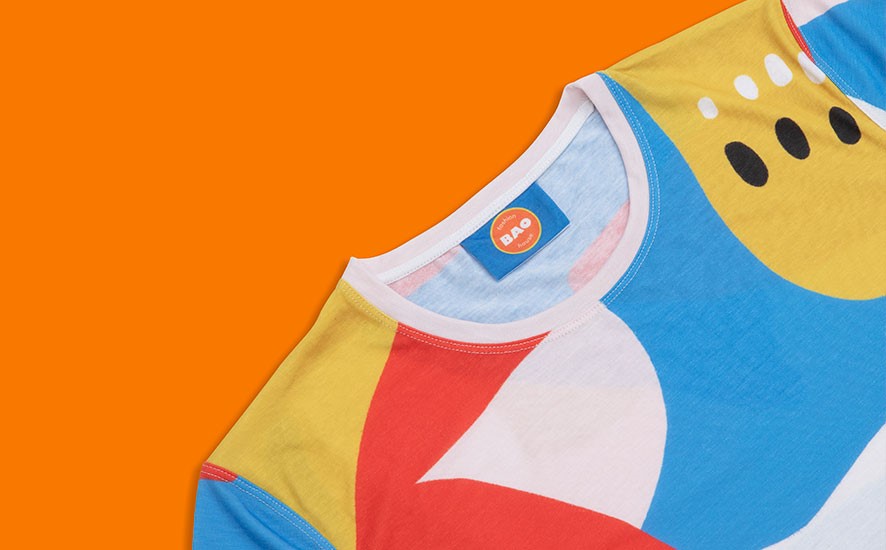 Create Your Own Today
If you like what you have just read then what are you waiting for? Head to Contrado today to create the ultimate t-shirt range designed with you in mind. Join the t-shirt printing revolution now!