Have you ever stopped to think what is a good quality t-shirt? Most people will have at least one t-shirt in their wardrobe – we certainly do! The simplicity and flexibility of t-shirts are unmatched when it comes to apparel, yet most of us don't give a second thought to whether the t-shirts we own are high quality or not.
To help clear the mist on the topic, this article will explore the four key things to look out for when reviewing the quality of a t-shirt. By keeping these four points in mind, you'll have a solid idea of what to look for on your next shopping trip – ensuring your clothing lineup is as tip-top as can be!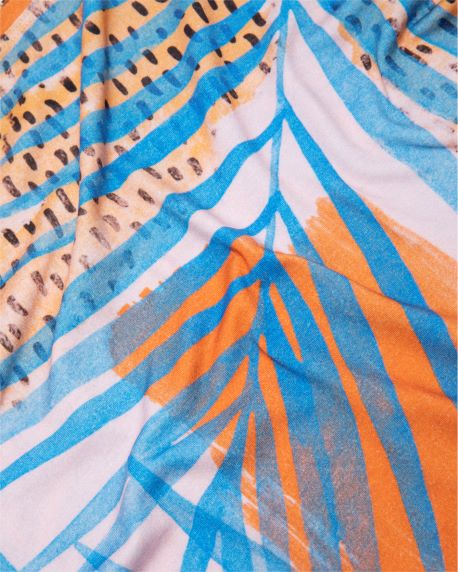 Type of Fabric
One of the most important factors to consider is the type of fabric the t-shirt is made out of. The material is essential when it comes to the t-shirts comfort levels, yet it is also a crucial component of the garment's style. If you've read any of our other articles on t-shirt materials, you'll know that cotton is one of the most-used fabrics when it comes to t-shirt production due to its inherent breathability and softness. In addition, there are varying types of cotton, each with its own "quality designation" – with Pima cotton being the pinnacle when it comes to this fabric.
Ultimately, most high-quality t-shirts will utilize cotton as the material tends to be the most comfortable and cost-effective. However, other fabric types are also used in certain situations, especially when a t-shirt must be durable. Polyester is a good choice for durability, as this material is heat and tear-resistant. Finally, you can even get cotton/polyester blends, ensuring you've got some of the best parts from each fabric!
What is a Good Quality T-shirt? Production Method
How the t-shirt is produced can also inform whether a t-shirt is of high quality. Many brands in the fashion industry have fallen victim to the "fast fashion" approach. What does that mean? Well, these brands opt to outsource their t-shirt production to developing countries. Although this reduces their production costs, many facilities use unethical practices and don't provide workers with safe working conditions. Ultimately this translates to the t-shirt's quality, as these garments can't be top of the range.
On the other hand, some manufacturers produce t-shirts by hand. We cut and sew at our HQ, ensuring each garment is perfect before being shipped to the customer. You can rest assured that our facilities offer the best working practices and ensure the highest quality standards for each and every garment.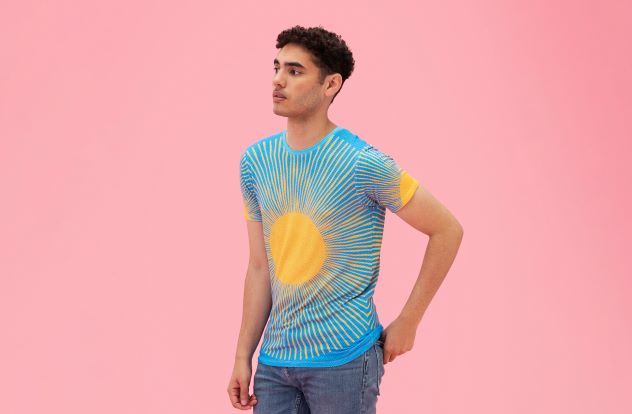 T-Shirt Fit
Another factor that indicates whether a t-shirt is of high quality or not is the fit. High-quality t-shirts will have measurements that correspond to exactly what the website states, with little to no variation between products in the same line. Furthermore, the best t-shirts have fits that persist, regardless of how many times they are washed. For example, a muscle-fit t-shirt will remain a muscle-fit t-shirt no matter how many times it's been through the washing machine.
When you're wearing a t-shirt, it should accentuate the body. You definitely don't want it hanging off you like it's two sizes too big. The best t-shirts feature a hem that hovers just above the hips and sleeves that run halfway between the elbow and the shoulder. Although there are specific fits that differ from this structure (think longline and oversized t-shirts), the best quality garments stick to this fit and ensure it doesn't vary over the long term.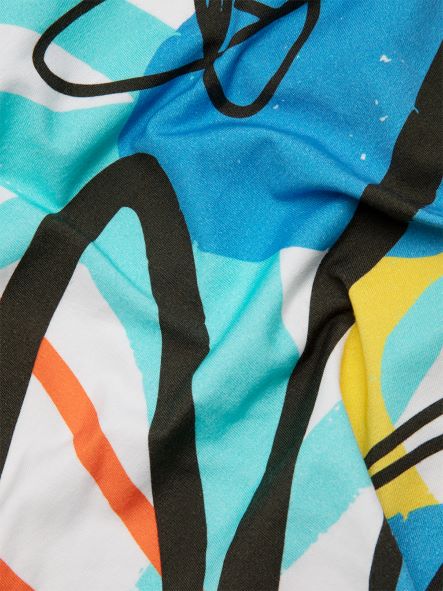 Impact on the Environment
Finally, the impact that the t-shirt has on the environment is a good indicator of whether it is high quality or not. Many companies now outsource their production overseas, which comes with a whole host of issues related to the environment. Carbon emissions from shipping long distances and toxic by-products from producing certain materials are just two of the many negatives associated with this process. That means these "fast fashion" brands tend to have a bad reputation in this area.
Producing t-shirts domestically/ by hand is the most eco-friendly. Fabric type comes into play here, as certain materials are "greener" than others. For example, since cotton is derived from a plant, cotton-based t-shirts are therefore better for the environment than polyester t-shirts, which are made from plastic. This ties into the concept of "sustainable production." You may be wondering what that is. Well, it basically looks to ensure clothing manufacturing is safe for the environment and benefits the local community.
What is a Good Quality T-Shirt? – Final Thoughts
In summary, this article has highlighted four key areas to consider when determining the standard of a garment. Choosing a high-quality t-shirt may cost more initially but can be viewed as an investment for the long run, as these t-shirts tend to last longer than those of a poorer standard.
Would you like to add another high-quality garment to your wardrobe? Well, why not check out our t-shirt selection here at Contrado? All of our t-shirts are produced by hand in our studio, ensuring a perfect caliber of clothing every time. If you'd like to browse our range, simply click below and treat yourself today!