We collaborated with Italian artist Simone Biffi from Doroteo Design to give you our new Limitless collection. Simone's mission: to give that tragically colorless home, office space or atelier a glow-up. The way he sees it: the world's crying out for some more beauty, and he's doing his part in bringing home nature, bold patterns, and prints.
Limitless is all about creating a bold dreamscape in your home, and there are limitless fabrics and possibilities to get you there. Simone's cool nature-inspired aesthetic is what we all need to make our grey WFH days way more colorful. And what's more inspiring than being surrounded by beautiful art in our home, premium prints, and the comfort of eco-loving fabric? Over a tall boba tea and breakfast bowl (from our side, anyway. We chose to do things remotely this time around to stay safe. We also just don't share food), we found out all there is to know about Doroteo, what makes their designs so brilliant and some great top tips.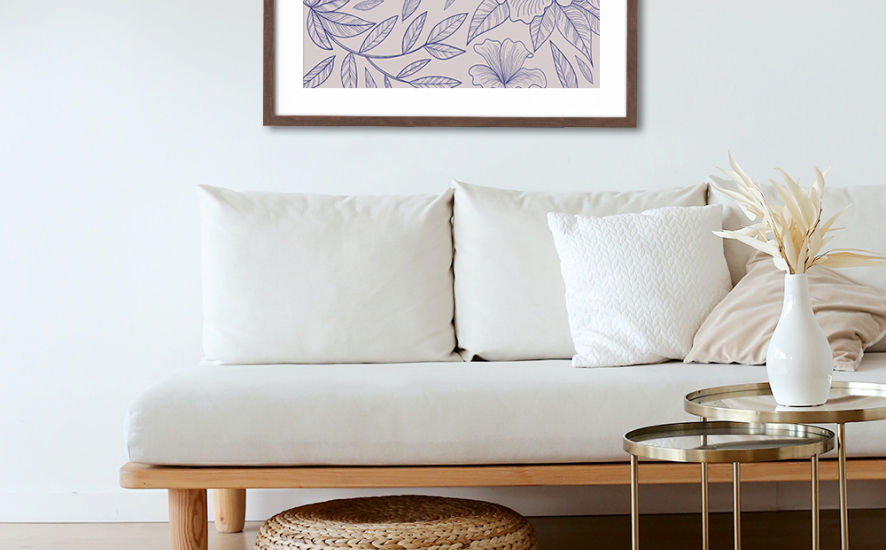 How did you get started as an artist/designer?
I began working in advertising in 1999 as a graphic designer in Milan for a large international media agency. I grew my career within the group while also working and living in other countries before I then decided to set up my own design studio in London.
Where did the name Doroteo derive?
Doroteo is the Roman (Italian) version of the Greek name Dorotheus which means "God's Gift". Art and design represent beauty, and I consider beauty a precious gift of the divine.
Where do you work and get inspiration?
My home is also my design studio, as I enjoy working in a cozy environment. I derive inspiration prevalently from nature while also being passionate about fashion and history.
What have been some of your favourite collections or collaborations?
The sets of ethnic collections recently designed are the ones I describe as my favorite accomplishment, while the floral collections seem to be the public's favorite.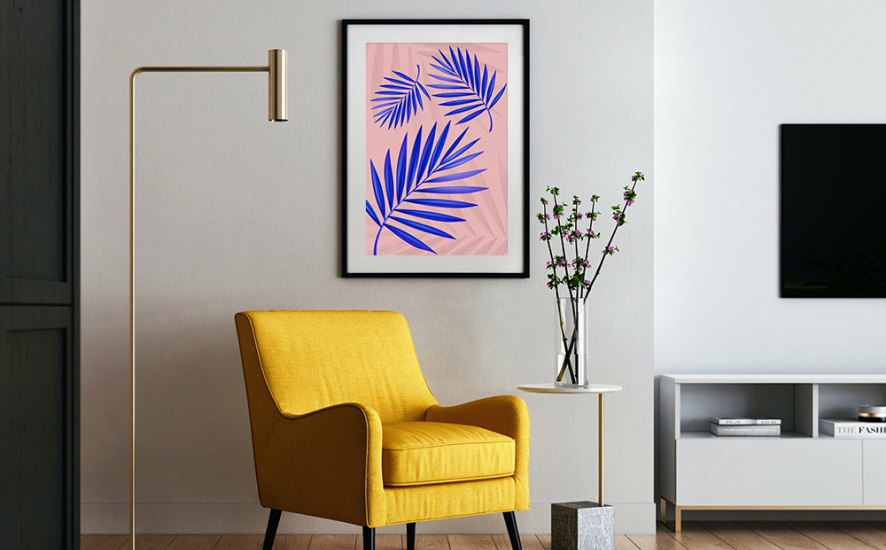 Do you feel you have a distinct style? What themes and imagery interest you most?
I try to maintain an eclectic approach to every design collection. I am not sure about having a distinct style, while I surely strive to maintain very high-quality standards across the board. The devil is in the details.
What is your process for starting a new work or collection?
Inspiration first, followed by market analysis. Design must be beautiful and emotional, but also functional and practical. I must always evaluate how every design product must fit within different settings.
Which artist/designer is most influential to your work?
The list would probably be too long. I derive plenty of inspiration from Italian Renaissance art while always looking for new contemporary artists and designers.
What are your favourite products to work with on Contrado?
Contrado is fantastic! There are so many items to choose from. I have started with a selection of a few products to begin with: cushions, shawls, and frames are the ones that best fit the design collections I am currently producing. As the business grows, I am very much interested in expanding the range of products, particularly interiors and accessories.
How do you promote your work?
At present, I rely mostly on newsletters and social media channels. Contrado has a wonderful tool that allows me to sync my product feeds with Facebook and Instagram stores, and this is incredibly helpful to market and acquire new customers directly from social media, alongside the ability to integrate Contrado with my website online shop.
What kind of things do you consider when matching artwork and products?
Sometimes the artwork design must be readjusted in accordance with the product's constraints. Most of the time, the process is smooth and linear, while on a few occasions, I had to edit and amend designs to custom fit. Now I design new artworks for Contrado to specifically accommodate the product's specifications, as this helps to streamline the entire process.
If you could give one piece of advice to your younger self when you were just getting started, what would it be?
No particular advice. I simply wished that Contrado's technology would be available back then!