Cotton fabric is everywhere. It starts out as a lil' flower grown from the earth and grows up to be a fluffy cotton boll, which gets spun into the oh-so-soft fabric we know and love. Fabric tech now allows it to be blended with other textiles, even the synthetic ones, to add that winning flexibility, long life, and especially *chef's kiss* luxury feel. When spun into yarn, we start looking at organic cotton for light upholstery in the home, like curtains, rugs, pillows. Check, check, check, all home decor covered. Not to mention cotton is basically the centerpiece of sustainable fashion. Dresses, blouses, skirts, you name it. The fabric comes in so many guises, too. Natural homespun blends like Cotton Linen for its firm handle. Cotton Silk Satin, where the elegant face of silk meets the muscle of natural cotton. Twill weaves for an ultra-breathable feel. Cool and lightweight lawn blends and more.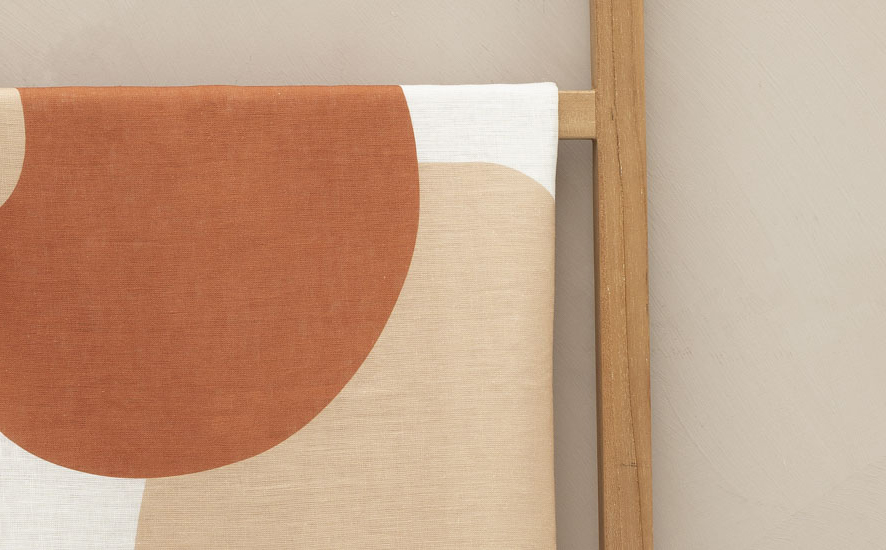 So why cotton? For one, cotton is just really good at breathing – and I mean way better than oil-based synthetic fabrics like polyester. Thanks to the shape of the tiny, all-natural fibers that make up every cotton thread, it absorbs moisture really well. So it'll keep you cool in your bed sheets for a pretty night of sleep, during a workout, or for whenever you're a victim of a freak heatwave. Cotton can be cozy, too. It has a ridiculously soft feel because of its 'staple' or fiber length. When that staple length increases like in our 100% Pima Cotton, the fabric becomes softer, smoother, and just so much more durable–everything you want and need in your new fav luxury bedding. It has a beautiful weight, so it's fine without being see-through. Stunning to sew with and even better to wear. With fabrics, there's such a thing as too much stretch. But cotton knows how to keep its shape really well even after machine washes. Easy to care for and clean, yes, please. We like our cotton feeling and looking beautiful at all times so we can rewear our clothes and stay loyal to our soft drapes. For our more premium Pima Cotton, more threads are woven into each square inch to produce a finer, softer and more flexible material. Best of all, cotton is 100% natural. Our natural cotton contains absolutely no chemicals and is, of course, sustainably sourced. The fabric is grown on a farm and woven in the EU. It's biodegradable and recyclable, too.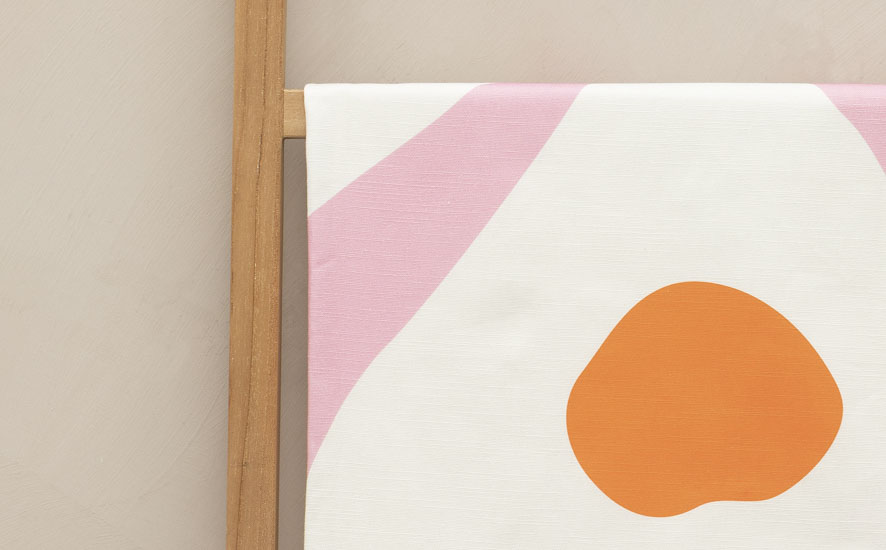 Ever noticed cotton can feel pretty different at times? Some cotton is made up of shorter fibers that feel less smooth to the touch, are actually prone to those less than fancy bobbles and degrade over time. Sure, they're perfectly suitable for use in some products but not if you want to spend a good part of your life with them. Everything we create is luxuriously soft, smooth, and durable because we believe in winding down well with our products for a long, long time. Cotton can, for sure, bring more ease, comfort, and simplicity to your life. We have the market's best fabric range, and in it, the nicest high-quality cotton fabrics and blends to spin cloud-like comfort into your home and on your body. Soft cotton on your skin will get you Cabana-ready for your next vacation. You'll want to wear it all summer, and conveniently, you can (you know, because they're so durable). 
At House of Contrado, we know cotton, which is why we're able to provide the best quality cotton for a luxury feel and long-term, sustainable wear. For our latest collection, we've featured some of our best breathable cotton fabric prints inspired by our favorite travel destinations. Like this bold floral cotton pouffe. Oh, and for when you feel like suddenly hating the current cushions on your couch, get ones that are 100% cotton. You'll want luxurious, soft cotton and lots of it. Cotton for your rooms, cotton for your "out of office" PJs, and cotton to drape lazily over your studio chair.  
Best,
Joanna x