The term 'circular economy' has crept into the fashion industry's vocab over the past decade —when materials are made to be reused and recycled to create new products, and it's easy to think of it as a mere business trend. In reality, we produce 2 billion tons of solid waste every year, making it that much more important to create art with as little an impact on the planet as possible.
This article will look at how you can build stories for your brand, engage customers and reduce textile waste. Here's a list of ways you can make artwork using recycled materials.
Create artwork on recycled surfaces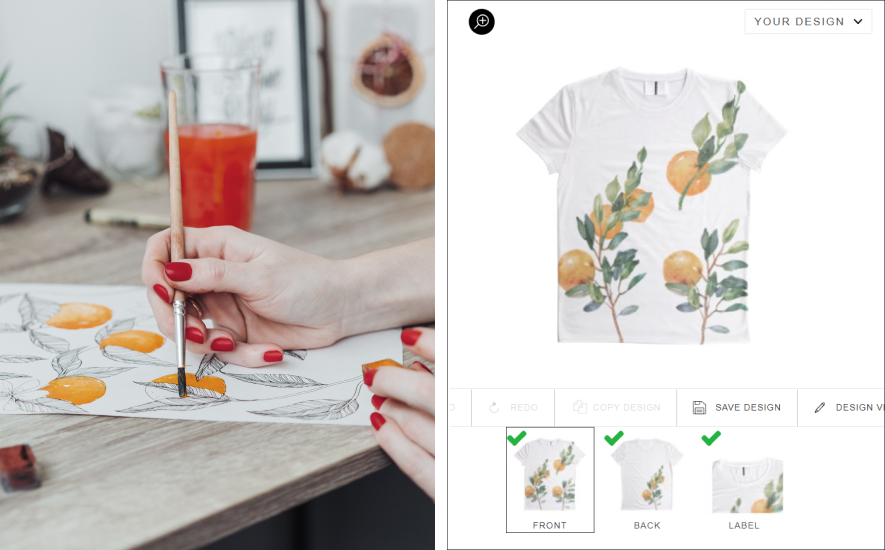 If you're going to build your marketing around the eco-friendliness of your products or packaging, make sure to track all the materials you're using right down to the design process. Choose a canvas made from recycled materials like hemp, flax or bamboo that are organically sourced and/or chemical-free. Alternatively, you could use scrap and recyclable materials —like our free fabric offcuts, or even reuse your former failed canvas creations. If you want a smoother surface like paper to prepare your art for print-on-demand, look for an FSC recycled label (Forest Stewardship Council) made of responsibly sourced and 100% recycled wood fiber.
Reuse textile waste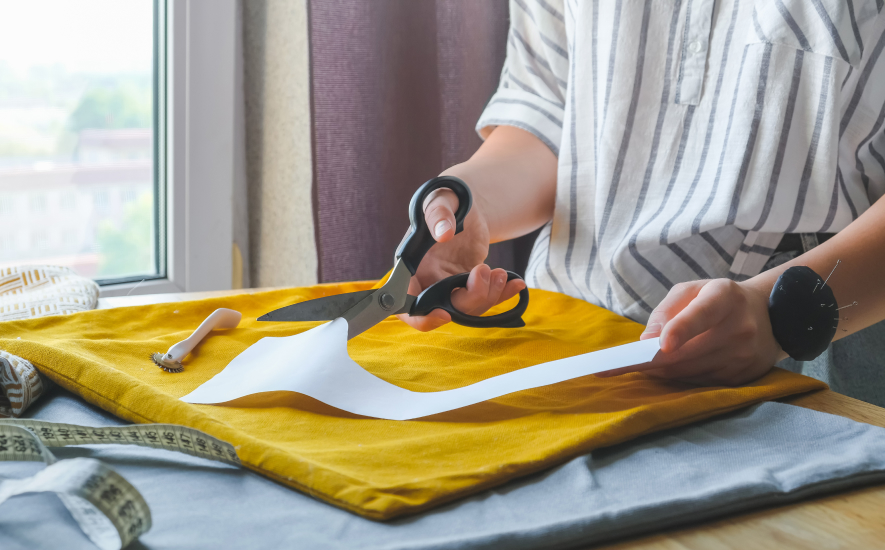 Besides finding new uses for your scrap paper, empty paint tubes and tins (perhaps DIY candle and silverware holders), you can also partner with us to minimize and reuse textile waste. Contrado offers print-on-demand for your business, meaning we custom-make products only when a customer makes an order to avoid holding excess stock. We then send all offcuts to independent artists and businesses like you who can repurpose the recyclable materials into artisan napkins, upholstery, clothing and more.
Make recycling part of your story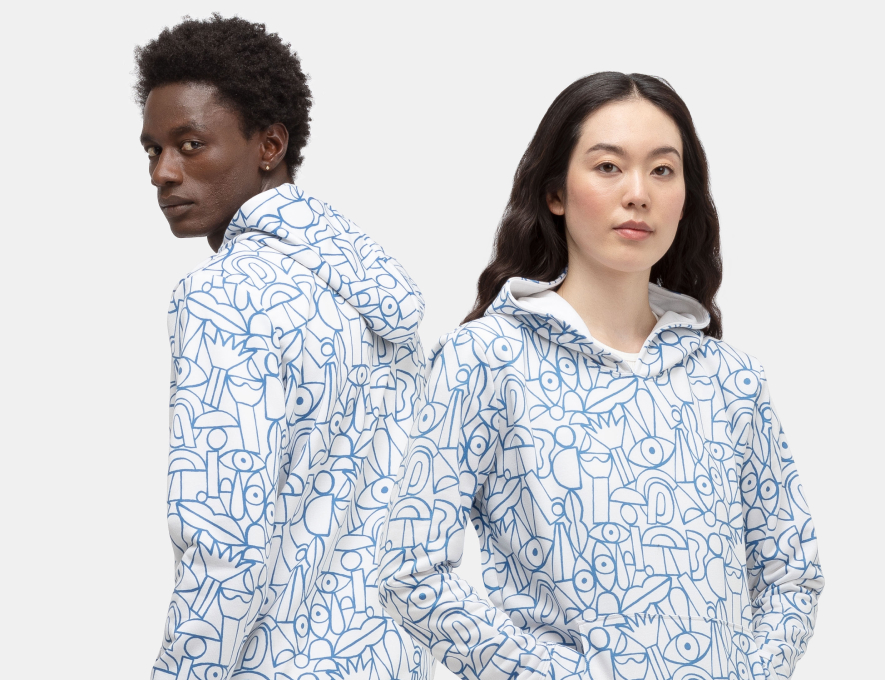 Successful examples of art made of recycled materials aren't flashy. Recycled materials can be introduced for a single product and still feel like a part of the brand or a natural extension of a store collection. In our new Curious Nature collection with Marcello Velho, we celebrate the positive energy of nature through accessories and leisurewear crafted from organic and plant-based fibers and printed in nature motifs like flowers, birds and the sun in rich brown, green and orange hues. We even chose to craft our featured classic tee using recycled material offcuts and old Contrado shirts.
Design conscious clothing
The fashion industry plays a big part in the increase of waste products entering landfills each day. So creating clothing made of recycled materials (they're more durable!) is a much-needed move away from fast fashion. Choose to build your brand identity around recyclable materials (like polyester or natural wool) or create a clothing collection of styles that are recycled and made to be re-worn again and again.
Don't have the expertise to source and print recycled materials yourself? Contrado is a sustainable supplier that can offer you a wide range of fabrics to drop-ship or design in bulk. Here are some recycled products you could feature in your store:
Clearly, there's no one way to create artwork using recyclable materials or market them for your business. While some brands go so far as to repurpose forgotten fishing nets or plastic, others take smaller steps to lower their impact on the planet. Whatever your approach, transform your brand with recycled materials that align with your stories.
Of course, creating art made out of recycled materials isn't always the whole sustainability story. If you fancy exploring our organic, natural and vegan fabrics, low-impact dyes, or other sustainability-focused practices, check out our Sustainability hub. Or get started making artwork using recyclable materials with our free fabric offcuts.