Keeping up with fresh trends in the marketplace is a valuable way to grow and thrive as a commercial artist. After scrolling through our how-to guide, you'll be empowered to prep for major sale opportunities using trends that actually fit your brand. We'll look at how to make money as an artist by analyzing your brand, cash into profitable trends before they explode into popularity and sell art prints with an all-eyes-on-you appeal.
1 – Understand why trends matter
Even if you're not an avid trend follower, we all make shopping decisions based on trends. Popular styles affect absolutely every industry, even outside of the creative realm. When a lot of people go full heart-eyes on a new product or style, it will almost always end up being mass-produced. If we translate that for someone looking for ways to make money as an artist, trends can be really lucrative for brands and businesses. More people loving your products or art = more sales + more customers. Consumer trends help you stay relevant and tap into the biggest appeals to your audience so you can keep making money from your art and establish your brand in the industry.
2 – Know your visual trend pillars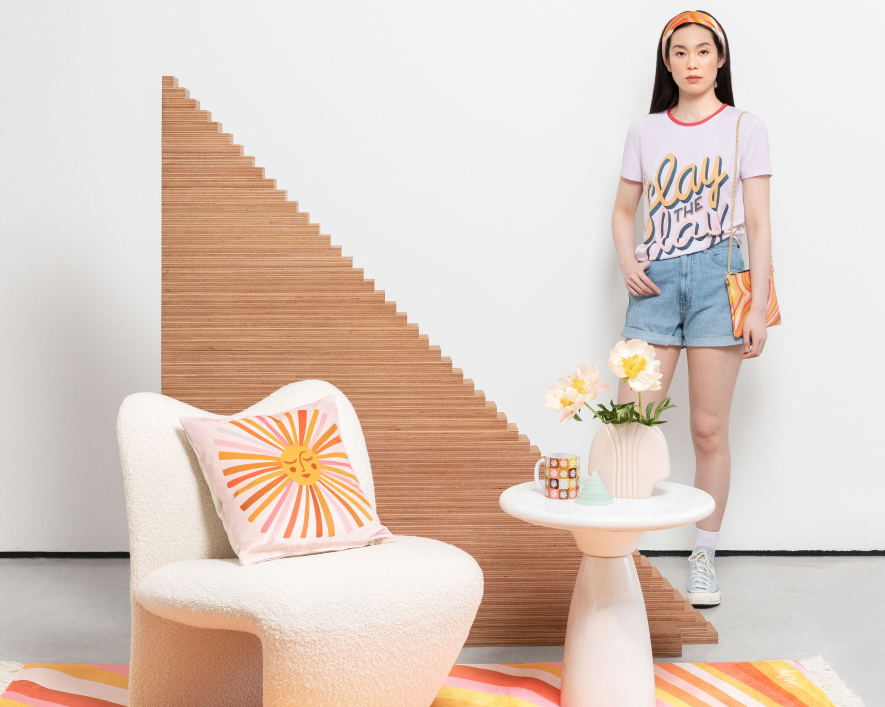 With that in mind, it's time to clue up on the themes that overlap in popular content – color, texture, pattern, typography, icons and motifs. You'll find these visual trend pillars in mass market retailers and designer brands who know how to make money from art by applying and interpreting themes to suit customers. Some styles are, of course, nostalgic and command a presence in the market for years to come, like Boho which calls for all-over vintage patterns and nurturing neutrals. Or the tireless Floral shout-outs in retail we invest in, like clockwork every spring. The point is to know what to look out for before you implement trends and sell original artwork.
3 – Catch onto trends in their honeymoon stage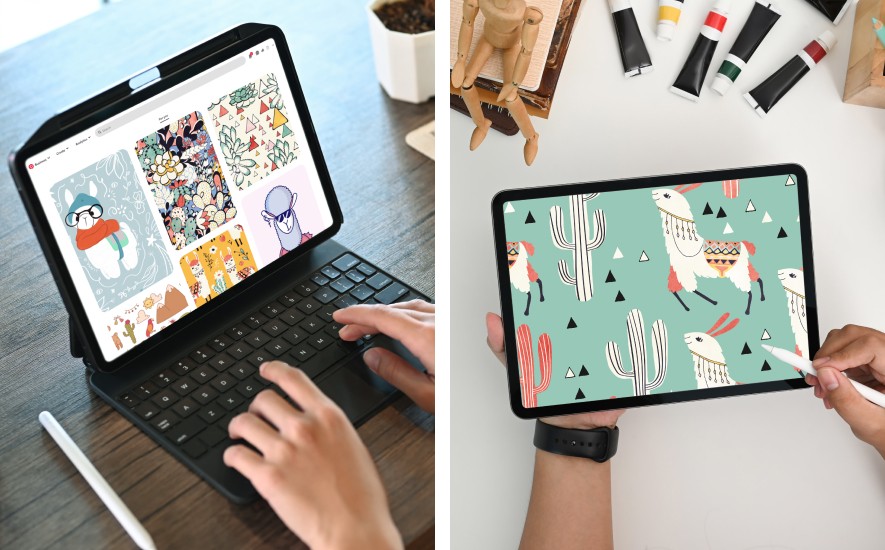 If you're able to jump on trends right as they're born, you'll have a much higher chance of making money from art and standing out before the marketplace gets saturated. Stay alert on social media (Pinterest, TikTok and Insta are good shouts), follow your fave brands and industry leaders and search hashtags and themes by influencers that relate to what you're selling. Then you can make more specific searches after you've found the recurring styles, palettes and themes you're interested in. When you're selling art on Instagram, predicting upcoming trends like this will help you gain traction early on or before a trend gets exhausted.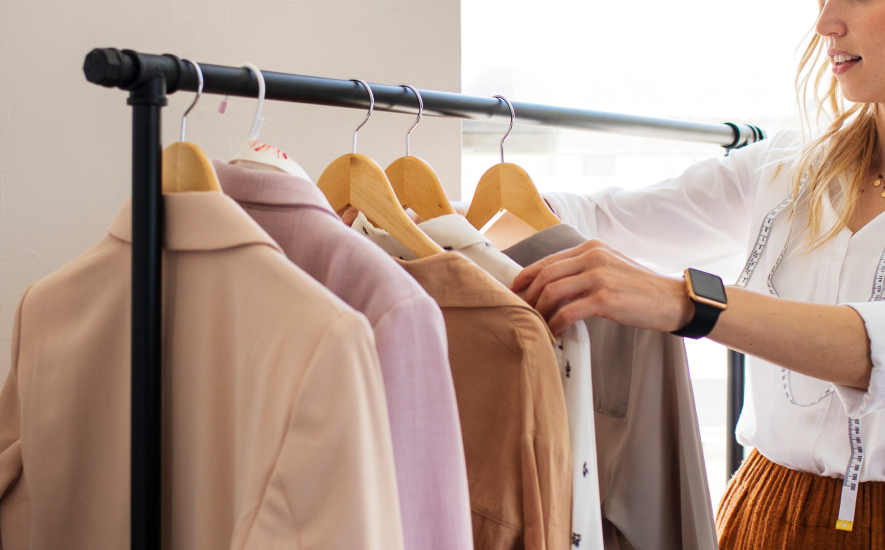 Spend as much time as possible exploring and taking note of any visual trend pillars that are getting more attention. Meanwhile, track fashion news on social media, events (Fashion Week is a must), publications (like Vogue) and blogs for predictions on trends that are set to dominate the season ahead. With a little patience, you'll learn how to make money as an artist using motifs you might not have earlier considered and grow your audience.
4 – Stand out from the crowd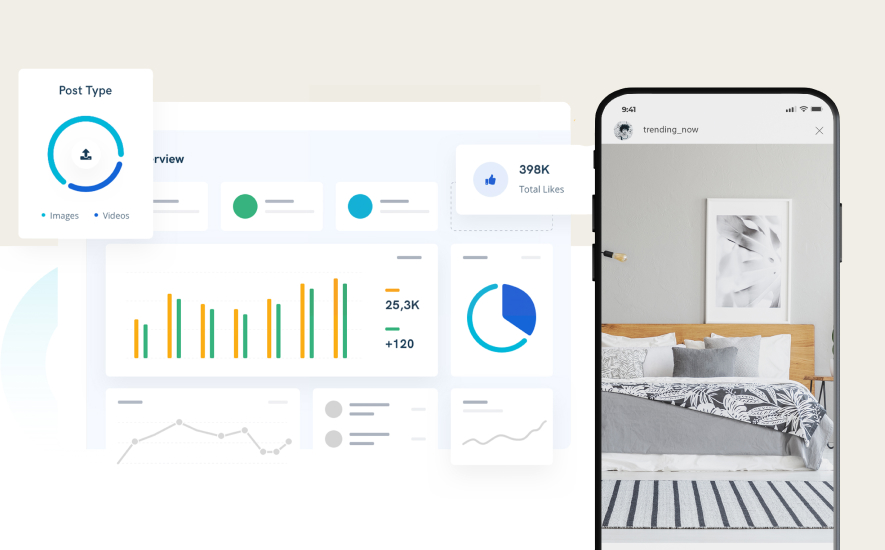 When strategizing how to make money as an artist, identify patterns within your brand. How have you developed your unique artistic style? Look into your sales history and social media analytics to discover your best-performing artwork and products. While you want to design and sell art prints to grow your audience and sales, this little self-scrutiny will help you make informed decisions in your creative process by selectively interpreting trends like bold botanicals or intricate maximalism that actually interest you and your existing audience. Making money from art while staying true to your personal taste or voice as an artist will ultimately give you your competitive advantage.
5 – Follow artists for inspiration & insight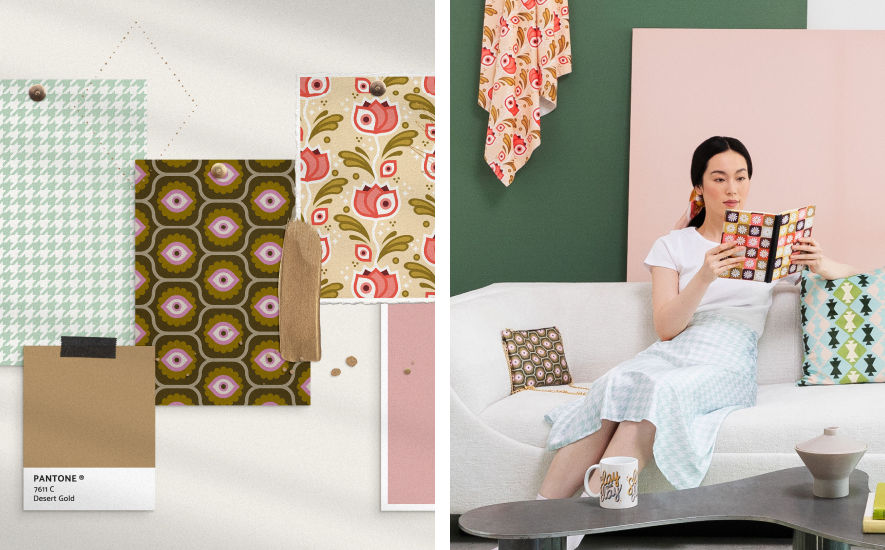 How you introduce popular subjects when selling art on Instagram may require lots of experimenting and looking closer at the approach of like-minded artists. While you're following and connecting with your absolute favorite brands, blogs and designers, add stalking Cat Coquillette (CatCoq) to your list for invaluable design advice on how to make money as an artist and an inside look into what's relevant. Here's a little insight we've gotten from Cat on her approach to making money from the art in her summer art collaboration with Contrado:
"My designs for the "Golden Hour" collection are all intended to evoke an appreciation for a retro-inspired aesthetic mixed in with modern touches. We tend to see trends re-emerge over the decades, and one of my favorite examples of this is the resurgence of 1960s fashion.
I incorporated those iconic 60s colors: olive green, garnet, plum and ochre, and infused modern pops of color: bubble gum pink and mint, to create a blended retro/mod palette that feels vintage yet fresh.
When it comes to iconography, I peppered this collection with flower-power daisies, psychedelic swirls, retro patterns, and quotes of empowerment. The collection's vibe is positive, quirky, and free-spirited."
See the result of Cat's planning on funky comeback retro motifs here. Like her, you can maximize your creativity, and grow your marketplace trend knowledge and brand awareness to create art that sells.