The great thing about Greek Life is becoming friends for life with your sisters – the wardrobe that comes along with it is just an added bonus. After four or so years of rush weeks, bid days, formals, and events, you'll have a whole drawer dedicated to sorority shirts with your letters across them.
These shirts probably look relatively similar with a design on the front and back, and you might be thinking it's time to spice things up. If that's the case, here are 6 ideas to spice up your shirts or create new custom sorority shirts. Plus, get the inside scoop on our 20% student discount!
1. Pair it with a killer outfit
Sometimes throwing on leggings and a rush week t-shirt from four semesters ago is the only thing you can muster up for an 8 AM, and we don't blame you. We're just proud of you for making it to class.
But on the days you want to add a bit of extra flair, choose one of your favorite sorority t-shirts and lean into the '70s style we're seeing everywhere lately. Throw on a pair of flared jeans or corduroys and boots with a chunky sole. Tuck in your t-shirt and add a belt. Finish the look with some statement earrings or even a hair scarf, and you'll look totally iconic.
2. DIY your old shirts
If there's a sorority shirt you've worn a million times that just needs a refresh, turn it into a workout shirt by grabbing some fabric scissors (or regular scissors, which is probably what you have on hand). Cut off the sleeves and make the arm holes bigger to let your skin breathe and have your sports bra peek through. A DIY as simple as this can give you confidence the next time you hit the gym.
3. Take advantage of prints
Switch up the design of your sorority shirts by adding a print to your shirt with your letters on top. Try paisley prints, daisies or other flowers, tiny fruits, camouflage, polka dots, abstract designs, animal print – the possibilities here are literally infinite.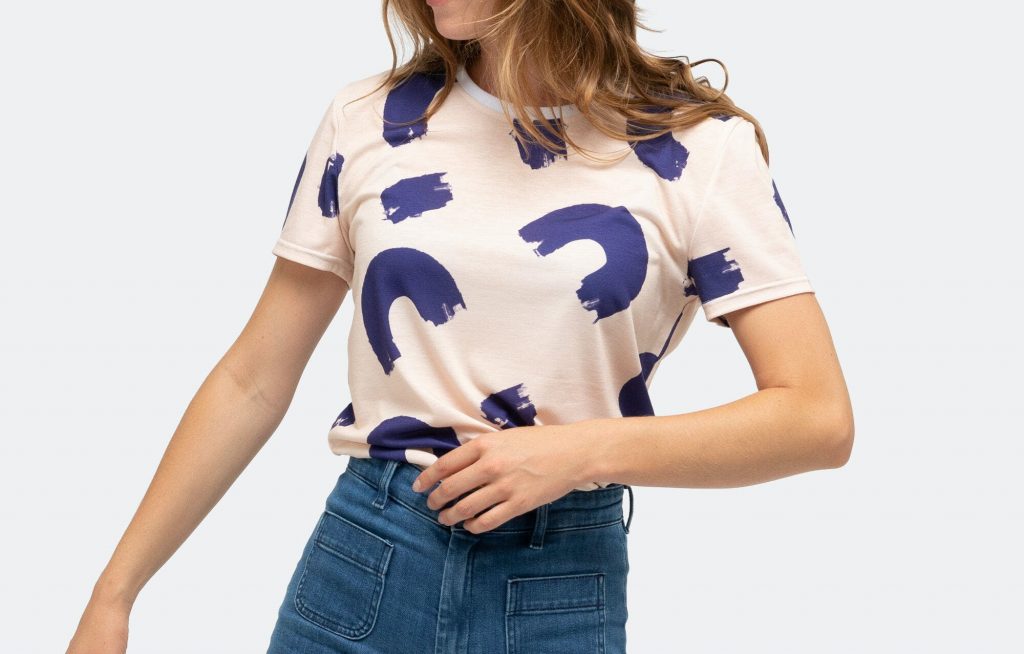 4. Print alllll over your tees
Instead of just designing a section on the front or back, design every part of your custom sorority shirts, including the front, back, sleeves, and neck tape. This means your shirts can be totally customized to perfectly represent your chapter. You can even add a custom label if you're feeling extra. Top tip: write each person's name on the label so that you know whose shirt is whose!
When you make custom sorority shirts, you can choose the fabric as well. Depending on which style of all-over-print t-shit you go for, you can choose between Jersey fabric or Fluid Velour. Go for Fluid Velour to add some shimmery pizazz, especially if your school is in a colder climate because this fabric is on the thicker side.
5. Stray from shirts
Still feeling like you want a more out-of-the-box idea? Try designing apparel other than the typical t-shirt. Change up Bid Day with t-shirt dresses instead of t-shirts, or print jogger pants to wear around campus. This will help you show off your letters in a fresh way.
6. When all else fails, upcycle!
If there's a couple of sorority t-shirts that are sitting in the back of your drawer, whether that's because you've worn it a million times or you just weren't a big fan of that semester's design, turn it into something new!
Turn the fabric into a scrunchie, cut the shirt into a tube top, or grab all of your t-shirts to create a quilted blanket.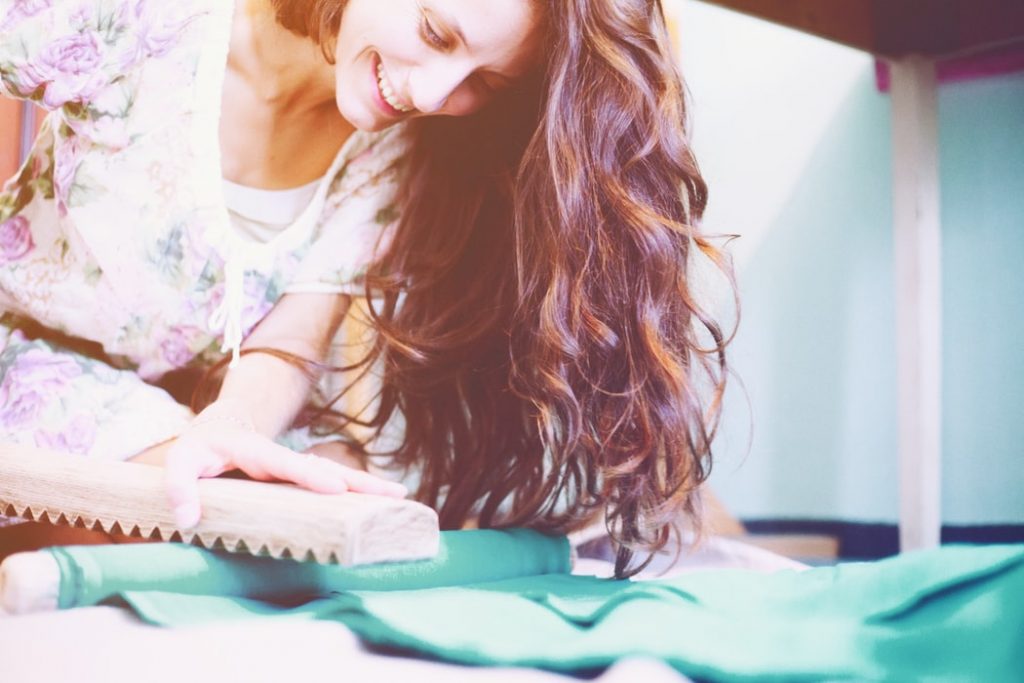 Get 20% off new custom sorority shirts
If you decide to upgrade your sorority shirts to one of our all-over print shirts, you can take advantage of our student discount.
Sign up for a student account and upload a copy of your student ID (or something else from your university that has an expiration date on it) and viola – you'll get a 20% discount on everything you buy.
Now that you have some ideas for your old and new sorority letter shirts, you can sign up for a student account and start basking in those sweet deals. Go ahead, click the link below!