When traditional fashion fuses with contemporary style, beautiful things can happen.
At Contrado, we love creating exciting clothing, which inspires our customers to design. One of our favorite pieces of personalized apparel, is the customized kimono. This adaptable and beautiful piece has been designed in-house. It combines influences from the classic kimono jacket, and mixes them with the versatility and simplicity of a lightweight cover-up. But what is a kimono and how can you wear it?
What is a kimono?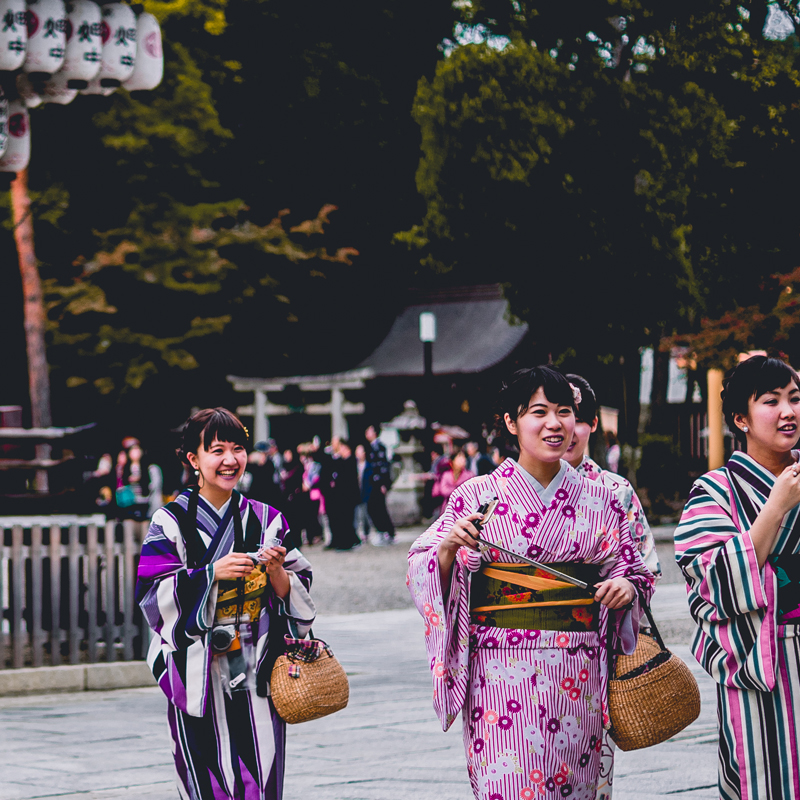 It might be one of the world's most iconic pieces of fashion, but what is a kimono? The classic kimono jacket is a traditional Japanese garment. When translated, the word kimono means; "something to wear." These full-length robes are instantly recognizable, thanks to their unique cut, beautiful designs, and captivating colors. Up until the mid 19th century, the kimono was worn by everyone in Japan. This began to change as suits, dresses, and other common western styles made their way into the country.
Kimonos can range from being super colorful and elaborate, to relatively plain and subtle. There are different styles of kimono for various occasions and seasons. Although less common these days, traditional kimonos are still widely worn on special occasions, such as weddings.
Parts of a kimono
There are several parts of a kimono, which is a testament to how wonderfully constructed they are:
Yuki – Sleeve length
Sodetsuke – Armhole seam
Miyatsukuchi – Opening below
Furi – Sleeve below armhole
Ushiromigoro – Rear main section
Fuki – Hem guard
Sodeguchi – Sleeve opening
Tomoeri – Overcollar
Uraeri – Inner collar
Sode – Sleeve
Tamoto – Sleeve pouch
Eri – Collar
Doura – Upper lining
Okumi – Front panel below the collar
Maemigoro – Front main section
Susomawashi – Lower lining
The Contrado Kimono has taken elements from the traditional design, and given them a modern, and wearable twist. Cut in the classic "T" shape, with wide, 3/4 length sleeves. This garment should fit loosely around the body with the collar able to be turned up or down. We incorporated the silk element, by making Silk Sensation on of the fabric options. Tie the belt to replicate the original design.
5 ways how to wear a kimono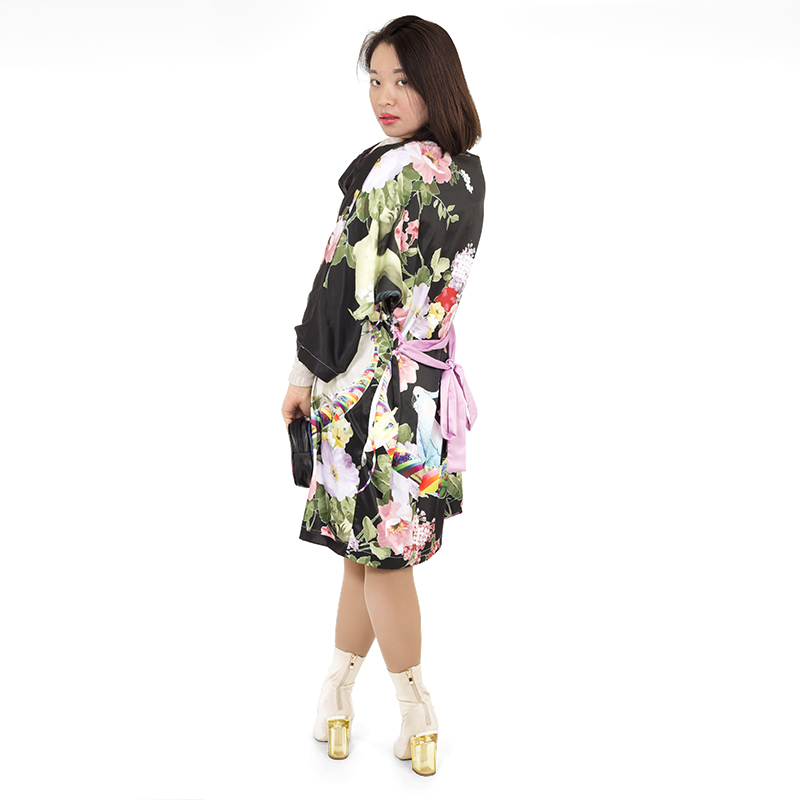 We wanted to take inspiration from this beautiful, and traditional piece, and put a spin on it, in addition to incorporating it into your everyday wardrobe. Just like a cardigan or a standard jacket, the Contrado Custom kimono can be dressed up or down. Thanks to its versatility, this kimono can be worn in a variety of ways. It is easy to wear and can instantly glam up an otherwise simple outfit.
Available in luxurious and alluring Silk Sensation, or cosy and elegant Plush Velvet, you can choose the perfect fabric for your needs. Lighter than standard jackets, more stylish than cardigans, and sexier than a dressing gown, this kimono will add extra depth, character and flair to your wardrobe.
Here are 5 of our favorite ways to wear a kimono.
Most people think that kimonos are specifically for spring and summer. However, with a little creativity, and some layering, there is no reason why you can't wear a kimono in the colder months.
We printed this kimono with a stunning design by one of our artists, Mentalembellisher. You can browse her Contrado store here (and even buy this exact kimono).
1. Keep it casual
A kimono can add a stylish, boho vibe to your outfit. The oversized and floaty design can add a whole new element to your look, with hardly any effort. Keep the rest of your look super simple, to let your kimono do all of the talking. We love pairing it with a pair of cute shorts and a simple tee, when the weather is warm enough, or boyfriend jeans, when you want to cover up a bit more. A pair of flat sneakers will finish the look off to perfection.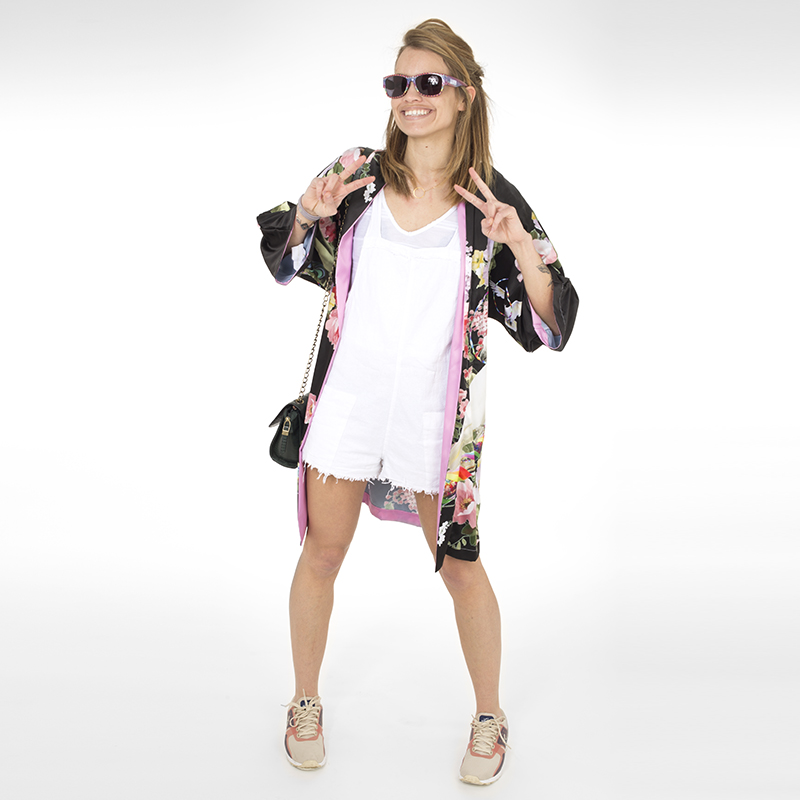 2. Dress it up
If you are headed to a special night out,possibly a dinner, a wedding, or a glam party, then a customized kimono is the perfect way to take your look from drab to fab! Slip on a body con, or slightly fitted dress. Neutral colors work best, if your kimono incorporates a lot of color and design. Keep it untied, to emphasize the beautiful drape of the robe. Keep the rest of the look subtle; some gorgeous heels, a simple clutch bag and a statement necklace is all that is needed to make this look work.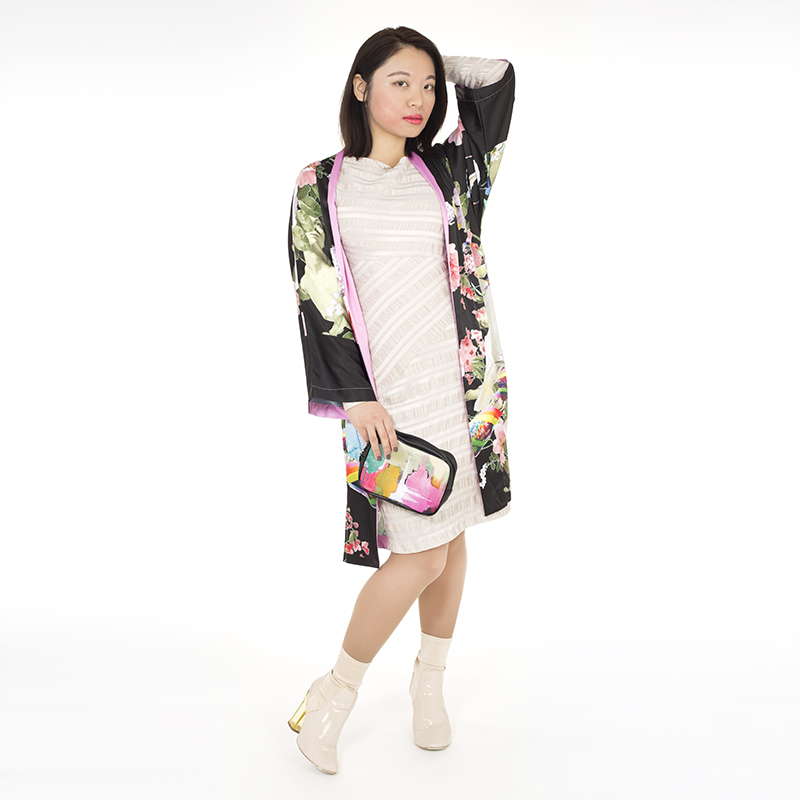 3. Sweet dreams
Make your bedtime routine even better, by incorporating a kimono into your pajamas. What is a kimono? It can be a piece of lingerie as well as a piece of clothing. Don't wait for a special occasion to wear your kimono robe in the bedroom. Wear it open over a pair of cozy pajama bottoms and a little t-shirt, for an adorable bedtime look. To spice things up a bit, maybe slip it on over a slinky nightie. Tie your robe loosely around your waist, to add an alluring touch, and don't forget your sleep mask, to ensure a restful night's sleep…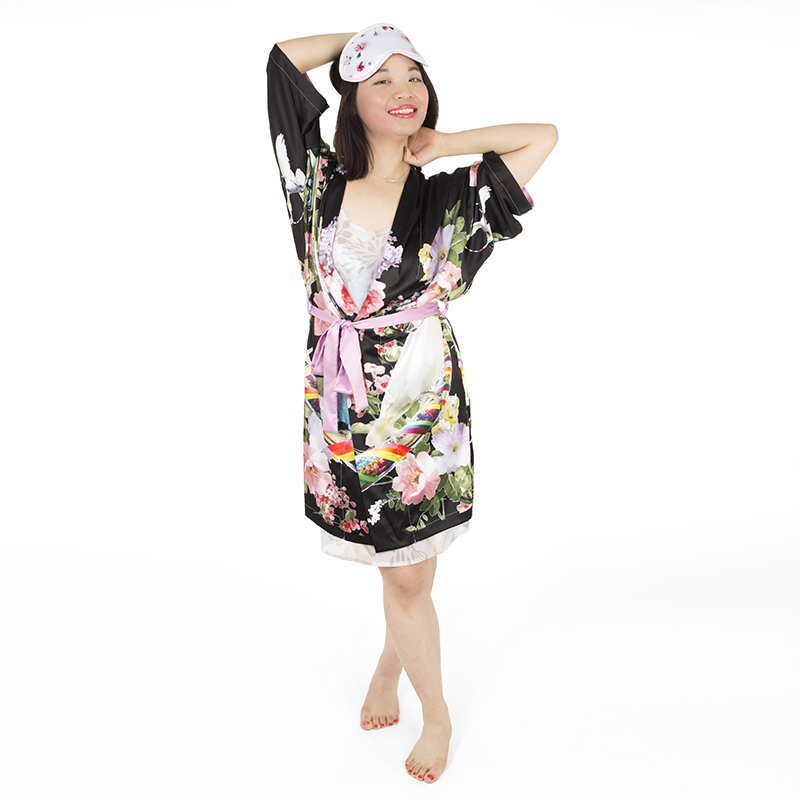 4. Rock chick
Some kimonos can look super feminine. However, a way to edge them out a bit is to create a rock chick inspired outfit. This look is great if you are headed out to a concert, bar, or pretty much anywhere really! Let your kimono do all the work by teaming it with simple separates. We especially like skinny black jeans with a plain black t-shirt, tucked in to show off your silhouette. Slip on a pair of killer heels, and statement accessories, such as a printed clutch and a chic necklace. Bold lips complete the look, as well as a diva's attitude.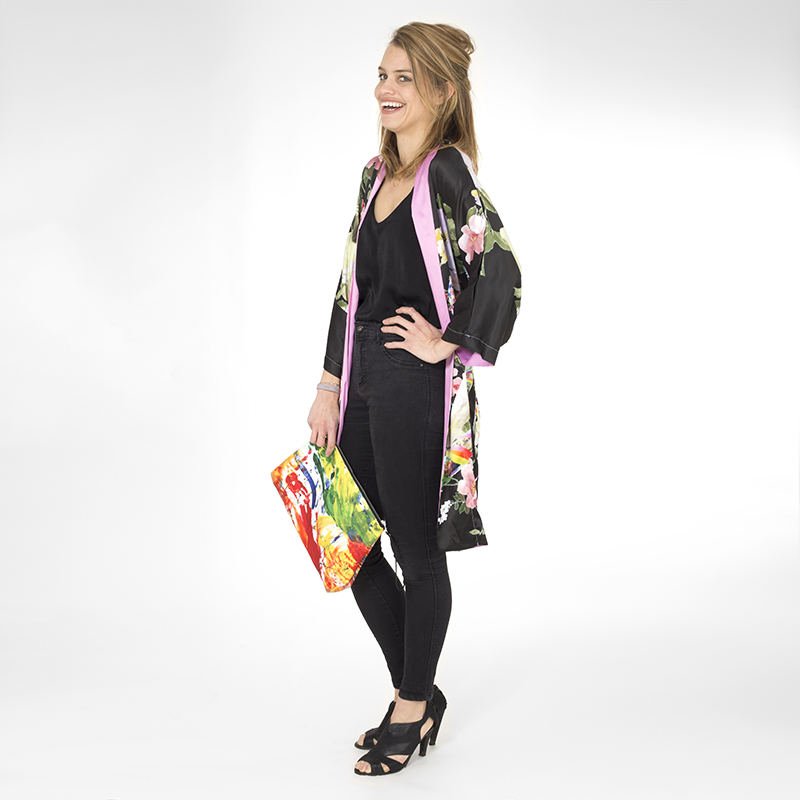 5. Make a splash
Kimonos really are versatile. As well as a lightweight jacket, cardigan, robe, and dressing gown, we think they work brilliantly as a swimsuit cover-up. If you want to add some cover by the pool; to add a little style to your swimsuit, to boost your confidence, or to give your skin a break from the sun, then try layering a kimono over the top. More contemporary than a sarong,and more stylish than a kaftan, a kimono will give your swimsuit extra fashion cred. For accessories, think oversized straw hat, a pair of open toe sandals, and some glamorous shades.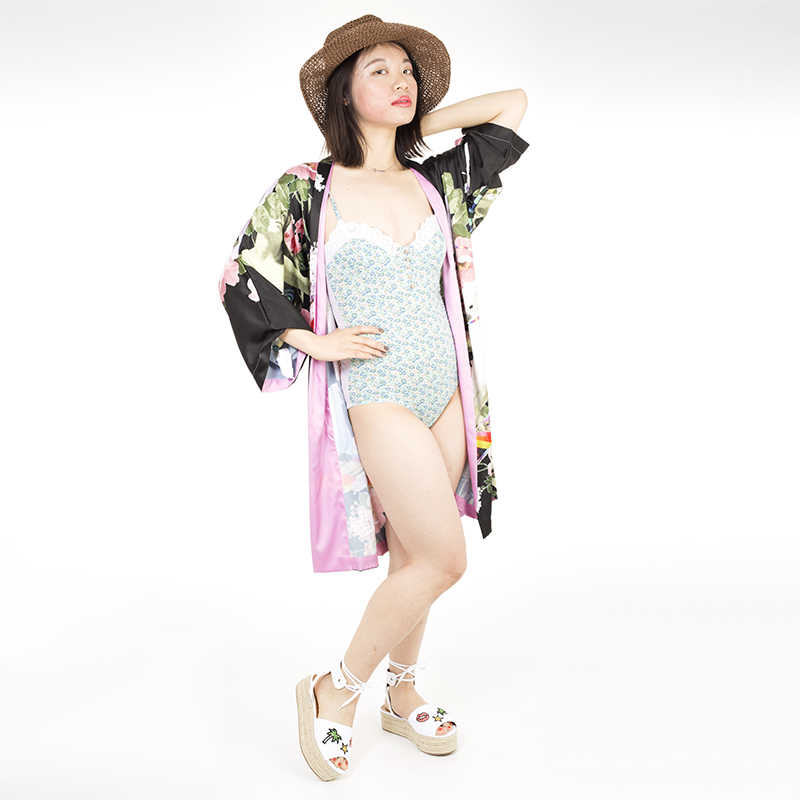 If you have been inspired by these looks, then why not have a go at designing your own customized kimono? With our online design system, you can make your dream kimono come to life!