As print-on-demand experts since 2002, we know a thing or two about selling custom products. We've watched firsthand as things evolved from ordering wholesale, to selling in online marketplaces, and finally, the ability to drop-ship custom products through your website – no physical stock required. This change marked a significant shift in world of eCommerce, revolutionising the way people sell online.
As a result, there are loads of new factors to take into consideration. Wholesalers might have been more concerned with the quality of their physical stock, whereas artists in a marketplace might have spent more time focusing on making their designs pop in a sea of thousands.
Dropshippers, however, have an entirely new set of concerns unique to their business model. They must consider the cost of their eCommerce platform and product samples. They must choose between using mockups and real images in their store. They have to sort out delivery and customer service while producing high-quality images and content. It's a lot to juggle.
That's why we've created the Periodic Table of Dropshipping, complete with every possible element so you don't forget a thing. Peruse the various costs, content, images/visuals, marketing, customer service, and website requirements so your dropshipping business is set up for success.
The Periodic Table of Dropshipping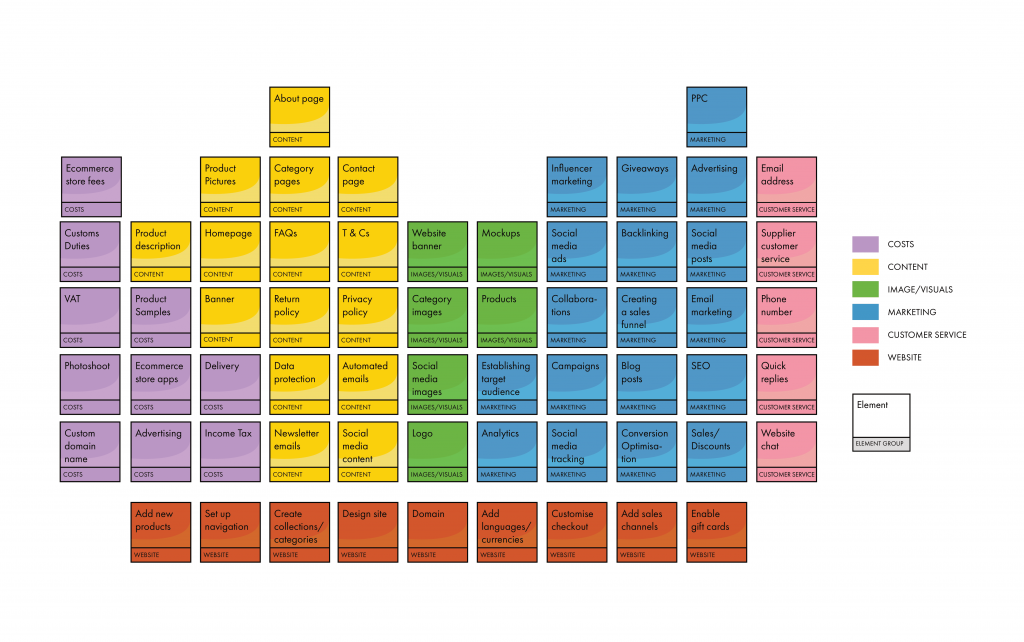 Let's Break It Down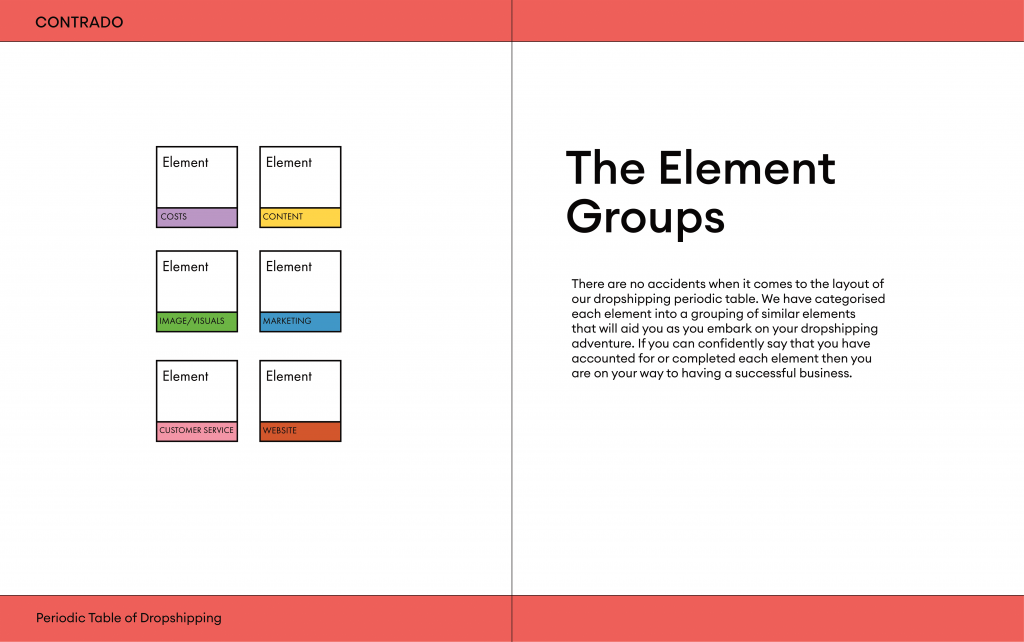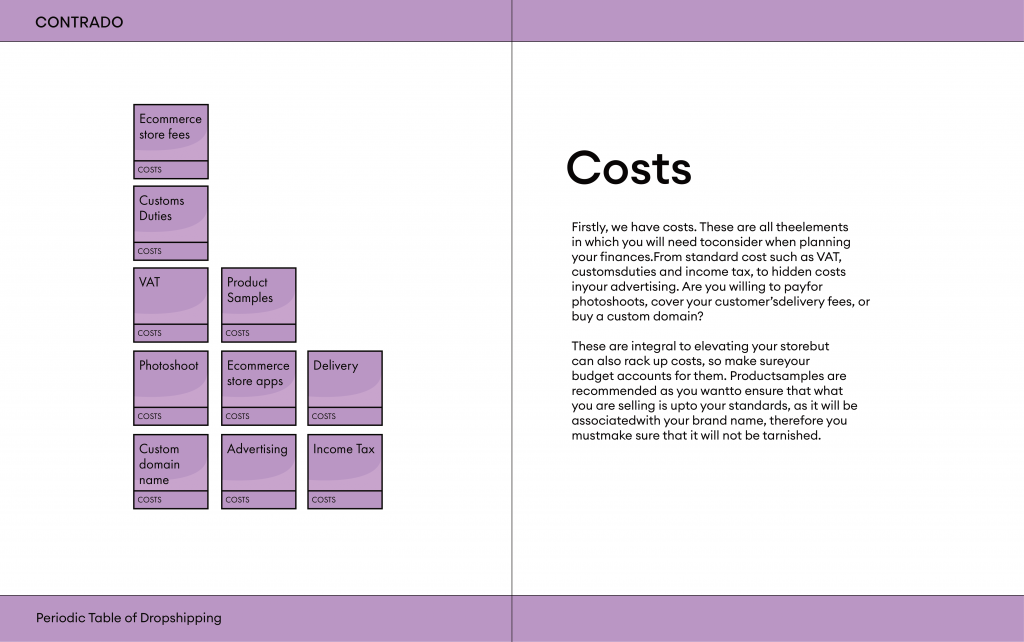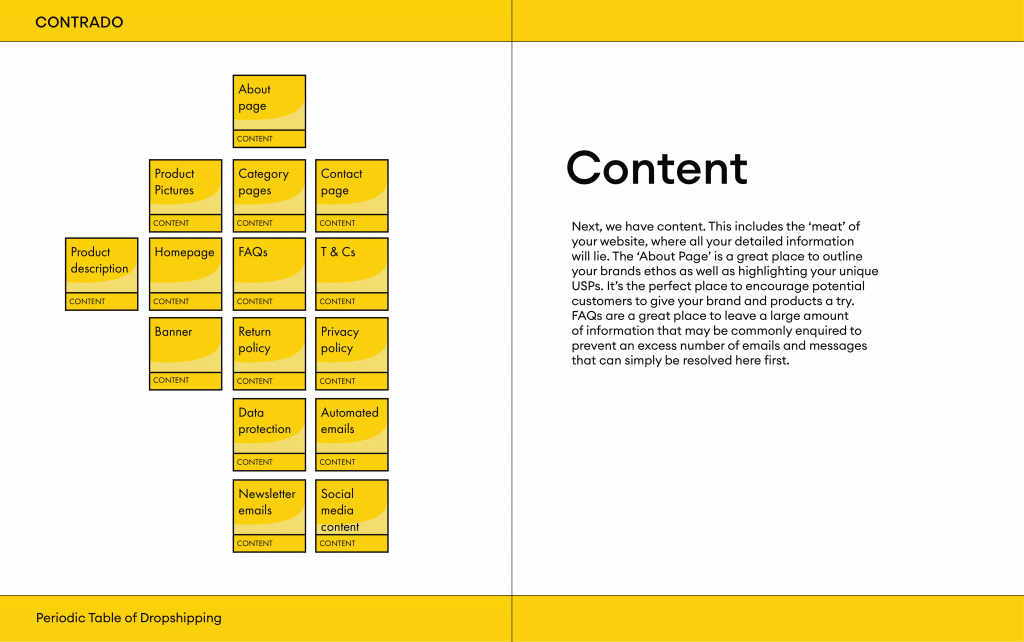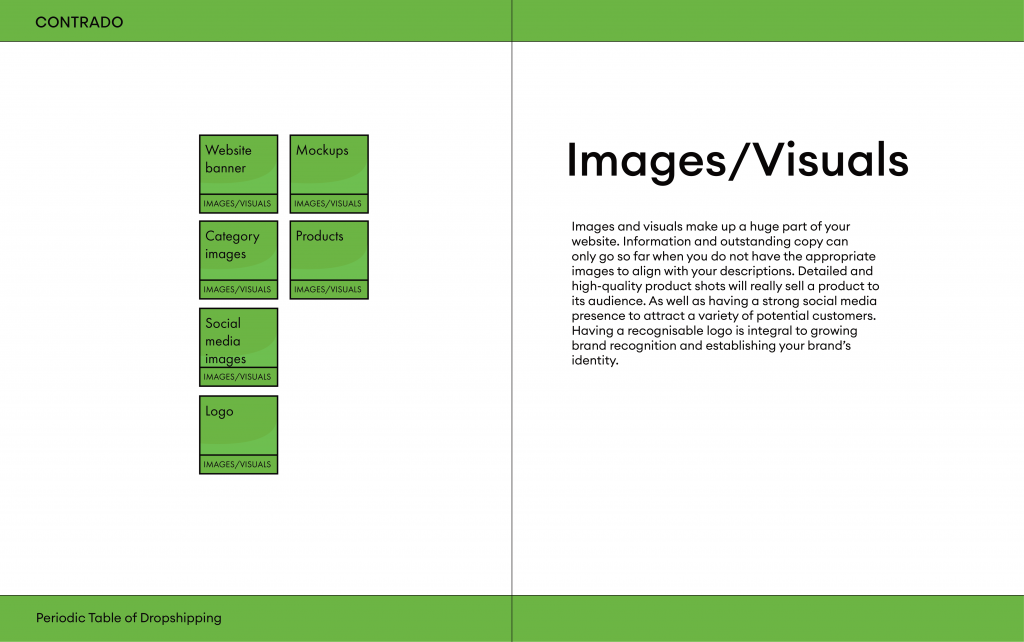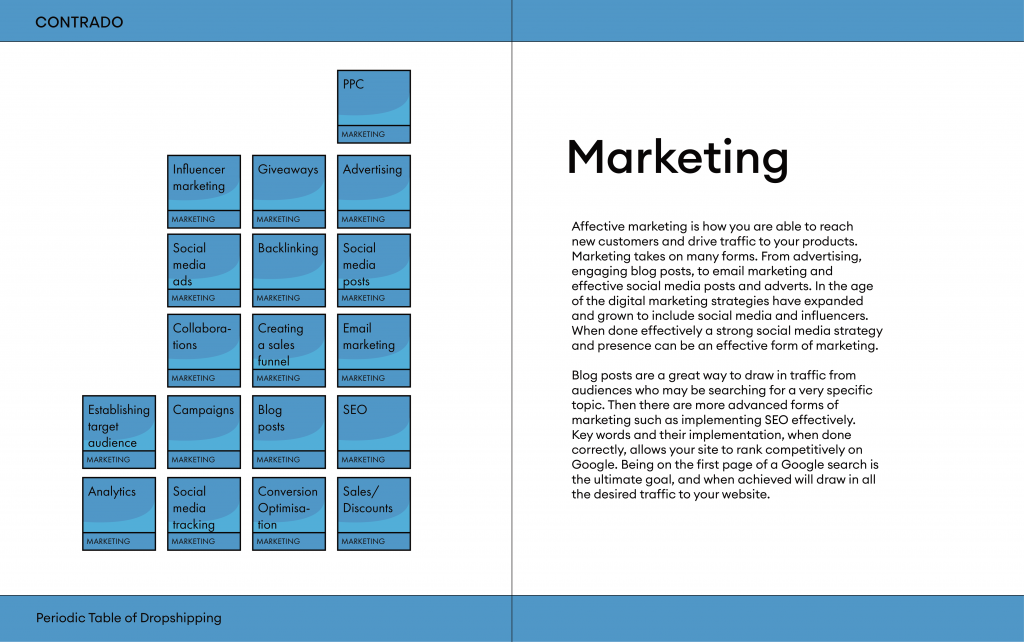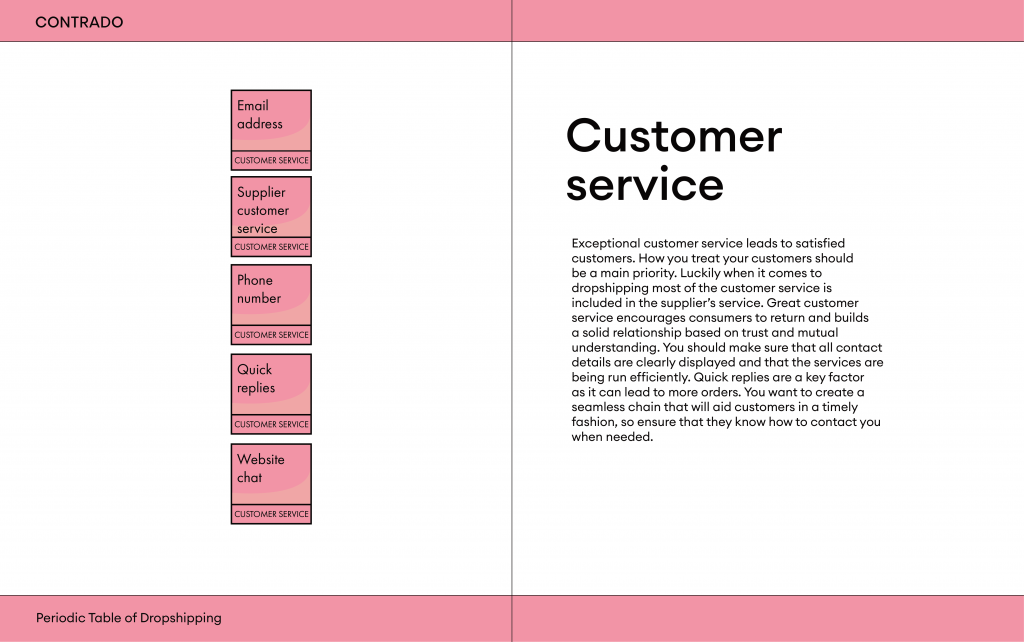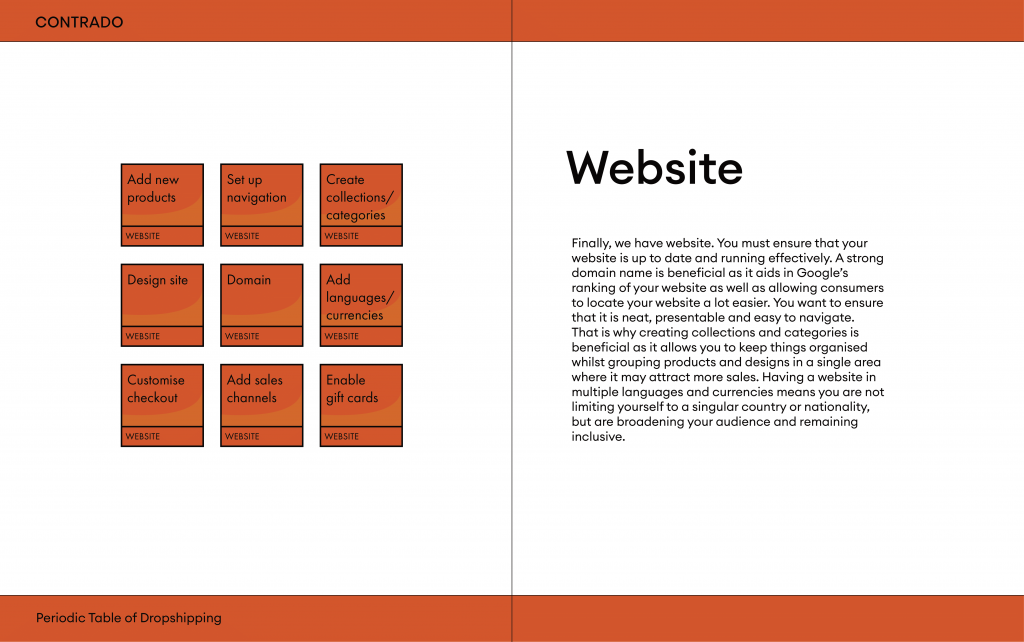 And there you have it! Each of these elements is vital to being a successful dropshipper. Some are easier to tackle than others, so we're here with you every step of the way. Now that you know everything there is to know, you can get started with your store and be on your way to success in no time.