So you've got some new designs in your sketchbook and maybe a collection of finished work that you're eager to start selling. Or, maybe you've already started promoting your work online but want to branch out. Either way, you've likely heard of both Contrado and Society6 by this point.
You'll want to know what the difference between both print on demand websites is, how to use them, how you'll get paid, and so on. And most importantly, which website is best for you? So let's get into it.
What each service offers
Let's start with the basics. Contrado and Society6 are both print on demand services. You can create a store (for free!) on either website and feature your designs on any of the products that are available.
Products
Both platforms have a nicely curated range of items including art prints, apparel, home décor, and more.
All of Society6's products are made to order, and they're most known for their tapestries and phone cases. The site features a wide variety of art from thousands of talented artists, which is great for browsing but may make competing for customers a bit more challenging.
Contrado offers more than 450 products for you to design. With a full apparel and accessories range including all-over print items from t-shirts to flounce dresses, a variety of genuine leather bags, and real silk pieces like scarves, your customers could drip from head to toe in your designs if they wanted to.
Jump into our range of home décor including bedding, rugs, and eco-friendly candles. And if you're looking for some more out-of-the-box items, you can print your designs on wooden puzzles, TSA-friendly suitcases, and pet accessories.
We offer full ranges of kitchenware, fabrics, stationery, tech accessories, and more. Phew, this is a mouthful…
All of Contrado's products are printed and handmade to order in a dedicated facility using eco-friendly practices to reduce waste. No third parties, no cheap labour, and no drain on the environment.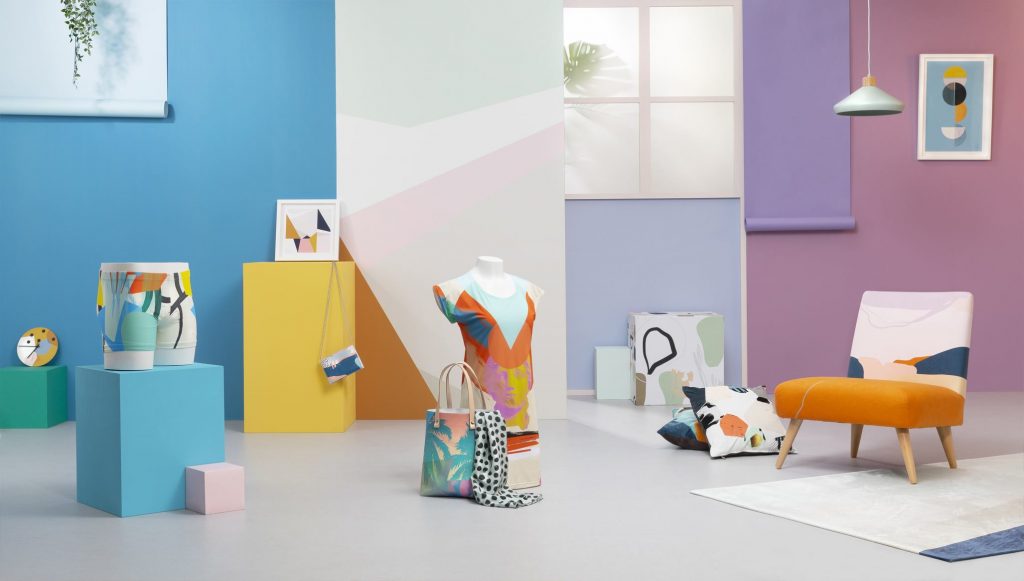 Production and Shipping
Society6 estimates its production times anywhere from 3-10 days depending on the product. With expedited shipping, the products should arrive at the customer's US address within 2-3 days after production.
Contrado has a 48-hour turnaround time for almost all products, and most orders will arrive to the customer's US address within 3-5 days. Everything done in-house means you get a speedy turnaround and quick delivery.
Setting up a store
On both platforms, you can set up a store, upload your existing designs, and choose products to have them printed and sold on. The process is relatively similar: you'll create an account, give some information about yourself and your store, upload your designs, and sell. It's a pretty straightforward process on both websites.
In your Society6 store, you can give each product a unique title based on your art. The rest of the page will automatically be filled with a product description for the product you designed.
On Contrado, you can give all the products in your store a unique title and description, and we'll help optimize your writing so that your products sell. You can also control product options, like whether you want your customers to be able to choose a certain size or material. To make your brand standout, you can choose to add a label on select apparel. This way you have total control over what's going on in your store.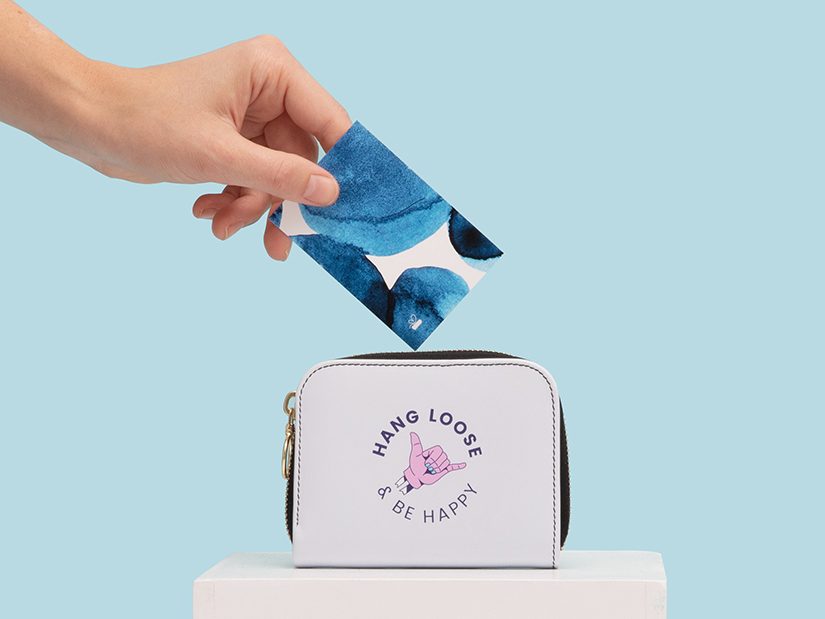 What You'll Earn
Now for the juicy part – let's talk money, baby! Here's how each platform breaks down your earnings.
With Society6, artists make 10% of a product's retail price, which means it's fairly easy to know exactly what you'll be earning across the board. On art prints, framed art prints, and canvas prints, you can add an additional markup on top of the retail price, so you can potentially earn a bit of extra moolah on these select products.
If you're a math person, the formula for your earnings looks like this:
Base Price x (Markup % x (1 – Discount %)) = Artist Share*
If you sell your design on a water bottle, which costs $45 on Society6, your total earnings for that sale will be about $4.50.
With Contrado, artists make at least 20% of the base price of each product. If your store is in good shape, you can earn up to 25% commission on each item. On top of this, you can add a markup to any product.
Using the same water bottle example, if you sell a water bottle with your design, which has a base price of $34 on Contrado, your estimated earnings will be approximately $7.20. If you choose to mark up your product to $45, which is the retail price of a water bottle on Society6, you'll make about $14.40.
Here's another example:
Let's say you sell a canvas art print on Society6, which is one of the products that you can mark up. The base price of an 18 x 13 inch canvas is about $99, but if you add an additional 10% markup, it will sell for about $108.90. If we plug this price into Society6's formula, you'll make about $19.80 total. These prices don't include your earnings if the product happens to be discounted for a sitewide sale.
You can create a similar sized 20 x 16 inch canvas on Contrado, which has a retail price of $63. If you add an additional 10% markup, the price goes up to $69 and you earn about $17.40. That's pretty good considering your customer paid $40 less than they did for your canvas on Society6.
If we mark that same canvas up to Society6's base price of $99, you'll make about $42 and some change.
So if you're not a numbers person (like me), then the bottom line is that even when your products retail for less on Contrado, you'll still make more money because you earn a larger percentage of the retail price, and you can add a markup to anything in your store.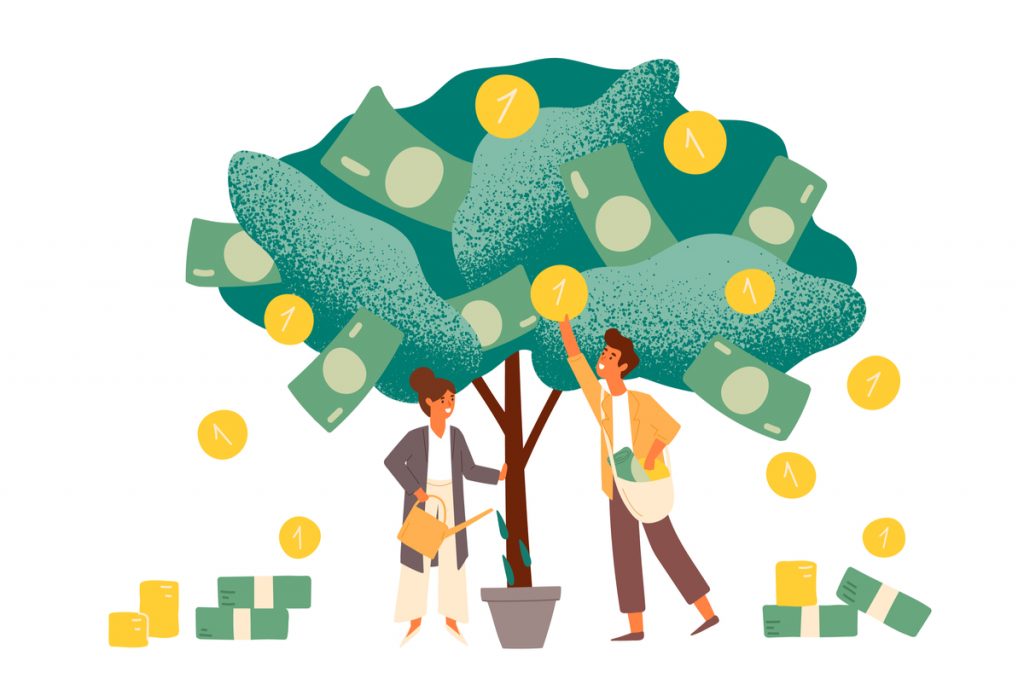 Getting Paid
Both companies use PayPal to dish out your earnings. Here's how it all goes down:
Society6 pays artists on a monthly cycle within the first three days of each month, after a transaction has passed its clearance period. Let's break that down: once a customer has purchased one of your lovely products on Society6, your commission from that sale is withheld for 30 days after the item is shipped. When the clearance period ends, you'll get paid in the next monthly pay cycle.
So if a customer buys a mug from your Society6 store and it's shipped out on April 10th, your clearance period will end on May 10th. That means you'll get paid within the first three days of June.
Contrado pays artists on a rolling basis. Once a customer (with great taste, of course) receives their shipment, your earnings are sent to your PayPal account within 2 weeks. Not too shabby. If a customer buys a mug from your Contrado store and receives their shipment on April 10th, you'll get paid by April 24th.
Other Ways to Sell
Society6 and Contrado both have wholesale programs as well; you can purchase your designed products at a discount price and sell them in-person. This is helpful if you want to set up a stall at a craft show or festival.
For wholesale, Society6 offers a flat-rate 20% discount with a $500 minimum.
Contrado's wholesale discounts are based on the number of products you purchase, with no minimum order runs. You can get one product at a 20% discount up to a 40% discount on 51+ products.
Contrado offers an additional selling option, which is to become a dropshipper through Shopify. This works best if you happen to already have a Shopify store. You can connect your Shopify store to Contrado and sell your designs from there.
Which one is best?
The platform you choose to sell your designs with is, of course, totally up to you. If you're looking for an unbeatable range of quality products with reliable commission to kickstart your brand, we think you'll love being a Contrado Creative.