There are two kinds of artists in this world. The people we heavily eyeroll at for labelling art as a hobby and those who accept art as a way of life. And if you're reading this, it's because you're in the latter group, eager to open an online boutique and generate income from your artwork. In this article, we'll take you through just six steps, and by the end of it, you'll know how to start an online boutique and stand out in the big artist-eat-artist world.
Know your market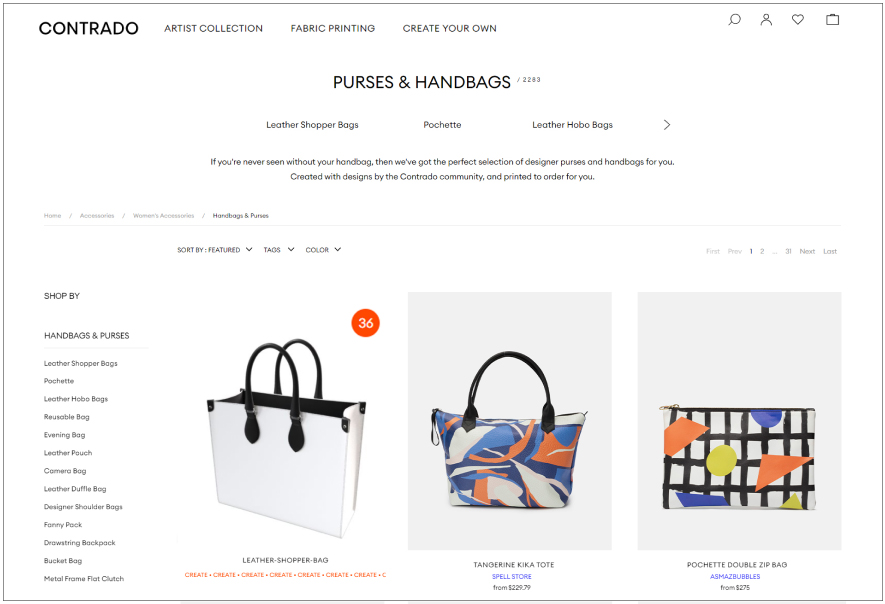 Whatever your artist's hands are itching to design – pretty printed handbags or the ravishing kind of dressing gowns and PJs you'd pilfer from a luxury hotel, taking the time to research the larger market is your first move. Start by exploring what makes your favorite online boutiques stand out. After drilling down on market gaps, maybe you'll launch an online clothing boutique because you see a need for clothing made for certain body types. On the other hand, if you see a new *chef's kiss* product in high-end online boutiques that's receiving a lot of love, there's likely a niche of consumers who will appreciate a more sustainable choice… say, from you.
Create what you love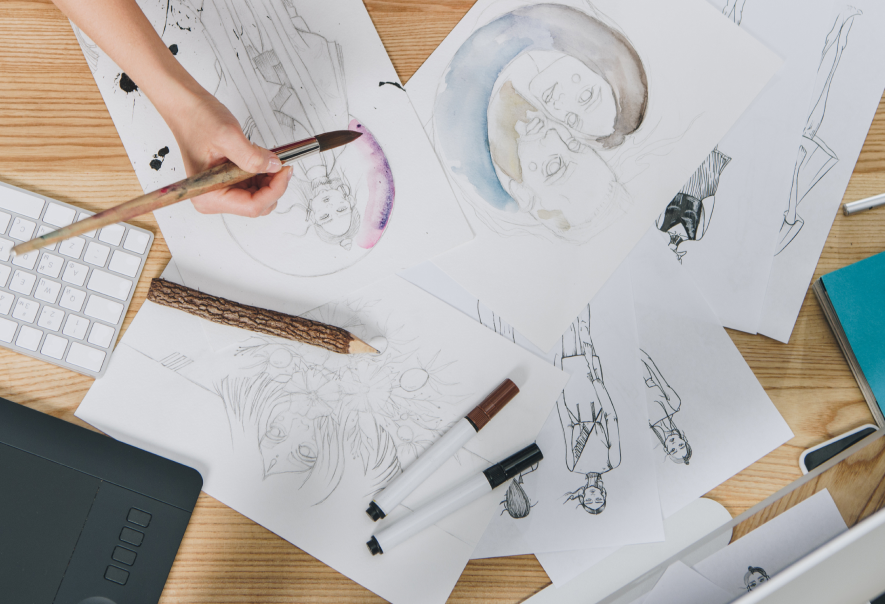 You position your online clothing boutique for success when you create products related to the things you care about in life. In a world of mass-manufactured this and that, people really cling to the feeling of shopping carefully handcrafted products from fashion boutiques with their own personal history. Maybe your wholesome inner child has had a still-going-strong fondness for cartoons ever since the post-2012 anime boom. You want to open a fashion boutique and design artisan loungewear for the young and young at heart printed with your own originally drawn characters.
Discover your brand vision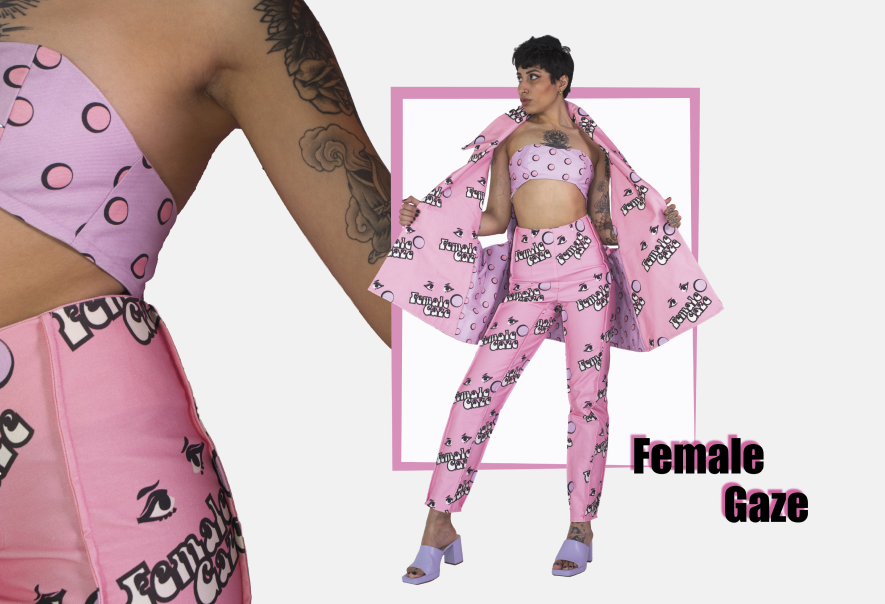 What will your boutique business value? Body positivity? Originality? People and the planet? Deep breath, now. You could start by creating a short boutique business plan to guide your journey. In it, you can consider your pricing strategy and the resources you need to launch a successful online boutique – like, do you want to do the handcrafting and order textiles from a supplier or work with a third party who'll do all the manufacturing? What's the right selling option for your boutique business (more on that here)? How do you see yourself connecting with customers in the long haul – selling designs to retail outlets like H&M, artist collaborations, or selling exclusively in your online boutique?
Prep your paintings for print-on-demand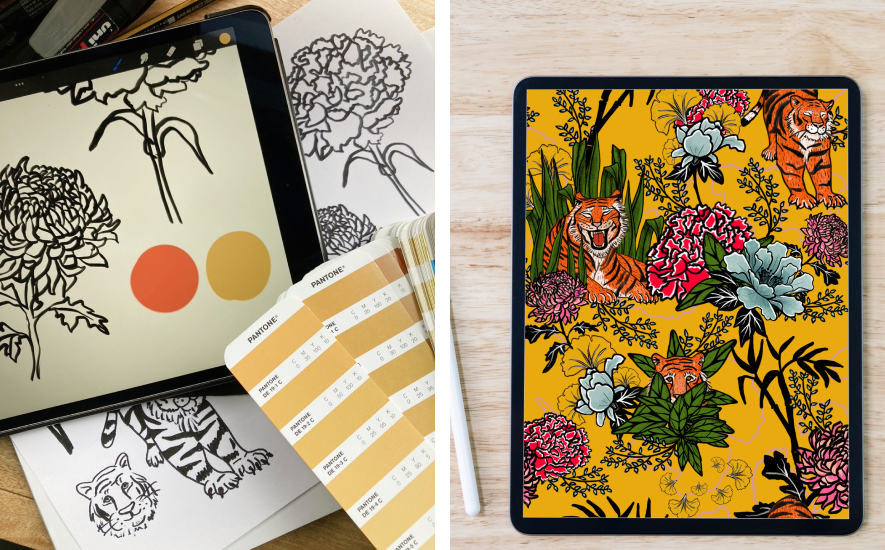 Use a scanner to digitize your art in the highest res or find a well-lit space and snap away with your DSLR or phone cam. Open the scanned file on Photoshop and edit and manipulate your creations into seamless patterns. Meanwhile, you've stocked up on the palest rosé and gathered every snack in the supermarket to kick back and design free-and-easy from the comfort of your home. You can simply upload them to a print-on-demand shop so they can print your artwork on accessories, apparel and more while also handling all the production, manufacturing, sales, shipping and returns… everything, basically.
Learning how to start a successful online boutique means finding the *cough cough* right supplier. You'll want the best-in-class products for your online boutique, so your prints have a good ol' long life in your customers' wardrobes and drawers. At Contrado, we offer the biggest range of products you can pair your art to without gritting your teeth over production costs and overheads. We even have a 3D product mock-up generator to preview your designs and a fast turnaround so you can truly focus your energy on creating new artwork for your boutique business.
Create your own branding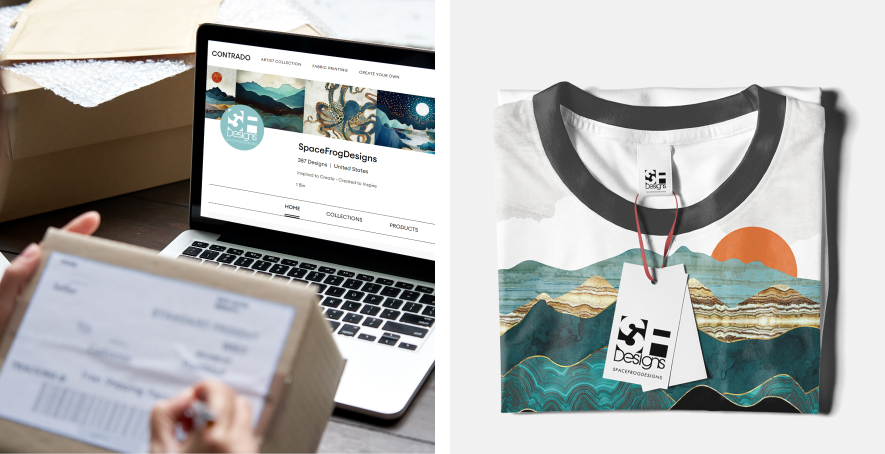 You've been a good kind of busy, creating a bona fide library of saleable designs and discovering the perfect products to print them on. You can now choose a logo, slogan (if you please) and boutique business name that captures the distinct personality of your brand. Something straightforward, memorable, and a touch playful, perhaps. You can connect to customers by sharing the captivating story of how things started out for your business on your online boutique's public profile and brand statement.
Open and market your online boutique
You can easily open a store with us for free and get full creative control over your online boutique business (follow the easy steps here). If you're using a website builder, instead, sync your new site with our free Contrado Shopify app and drop-ship products quickly, too.
Then, you can give your online clothing boutique the tender loving care of good brand awareness. There are so many ways to market your personality, skills and experience, namely email marketing or SEO, aka search engine marketing (organically or by paying for Google ads to help drive traffic to your online boutique that could lead to sales). Above all, social media is going to be your day-one best friend, be that TikTok, YouTube etc. Instagram, a hub for influencers, has become a real go-to for online boutiques. So whatever your method, get your boutique business out there, and enjoy it.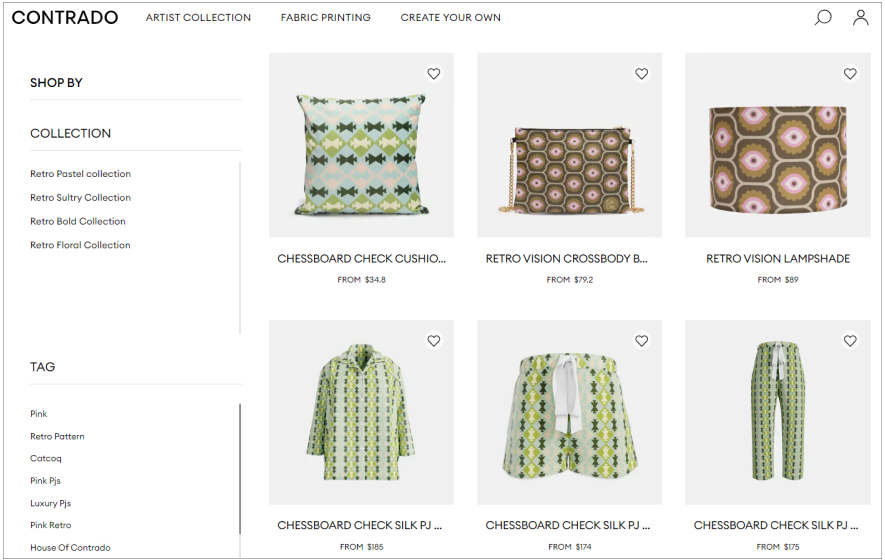 Now that you know how to start an online boutique, go ahead and shamelessly stalk some of the successful online boutiques we work with on our marketplace (like CatCoq's shop) for a little inspiration.