We're all well-read on the formula, 'natural fabrics = good,' but is crafting with eco-friendly fabrics seriously worth it for your brand?
In our London factory, we also supply synthetic fabrics and blends that are printed on-demand (and boast their fair share of benefits). Still, we're singing the praises of our natural fabrics today to help make your design process even more eco-conscious. Because while creating products in bulk using certain artificial fabrics can do a lot of good for your business, it can also hurt the environment if you're not mindful. So we've rounded up a few ways you can create a positive impact with natural materials.
The benefits of our natural fabric range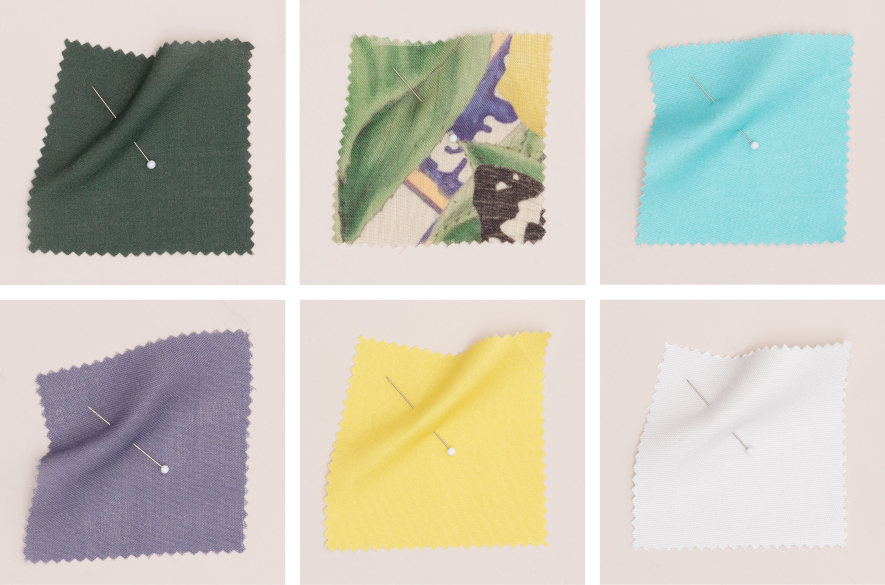 We're a big material supplier at Contrado (our not-so-subtle flex is that we're the largest in the UK), providing a host of textiles that are recycled, vegan, natural or organic. A few of the most sustainable fabrics are our cotton, Lino linen, silk, bamboo fabric and bull denim – ideal for fashion brands. Raw, natural materials like these are spun into threads, then woven or knitted into natural fabrics and yarns. Before their journey to any factory's door, plants like cotton produce soft, fluffy fibres and are grown and harvested all the time. While our sustainable clothing materials like Lino linen and pure silk are effortlessly feel-good on the body (a great plug for your customers), all our eco-friendly fabrics also have great caring qualities for the environment.
Unlike many synthetic fabrics, which are generally difficult to dispose of, natural fibres don't contribute to taller-than-ever waste mountains. They're also renewable, biodegradable, naturally hypoallergenic and carbon neutral. The Global Organic Textile Standard even approves eco-friendly clothing materials like our soft and sturdy organic cotton because they're farmed organically without pesticides or too much water.
Low-impact fabric printing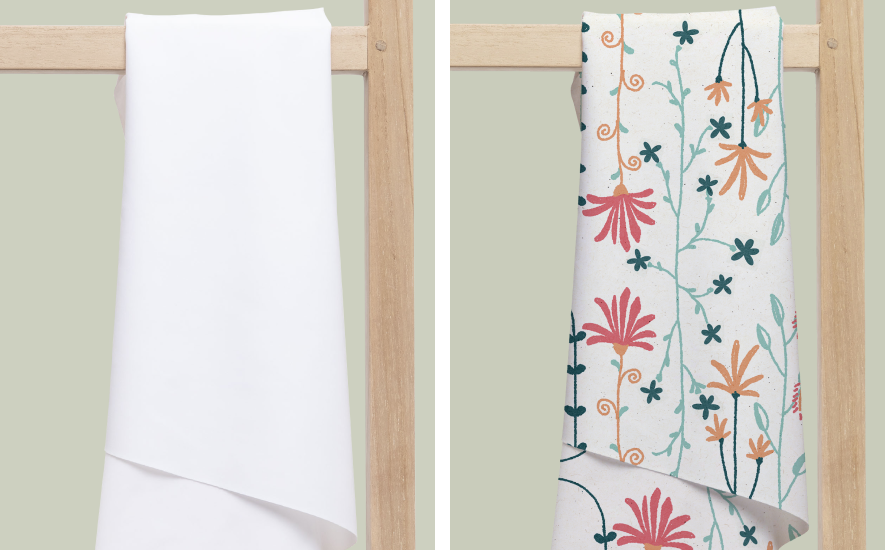 What's better than organic cotton? Natural dyed organic cotton! For our sustainable fabrics, we use two specialist processes to print your designs. One technique is pigment ink printing, a popular low-cost process that involves printing the pigment directly onto the fabric. The tiny colour particles fall and lock onto the fabric's surface to create a gorgeous lasting finish. Plus, the process is so fast that we can send your printed natural fabric out in literally 1-2 days. Meanwhile, sustainable fabrics like silk or linen are printed in an advanced process involving reactive dyes, water, a high-pressure steamer and heat. The reactive dyes permanently infuse the colours with the natural fabric fibres, creating a vibrant, colourfast print.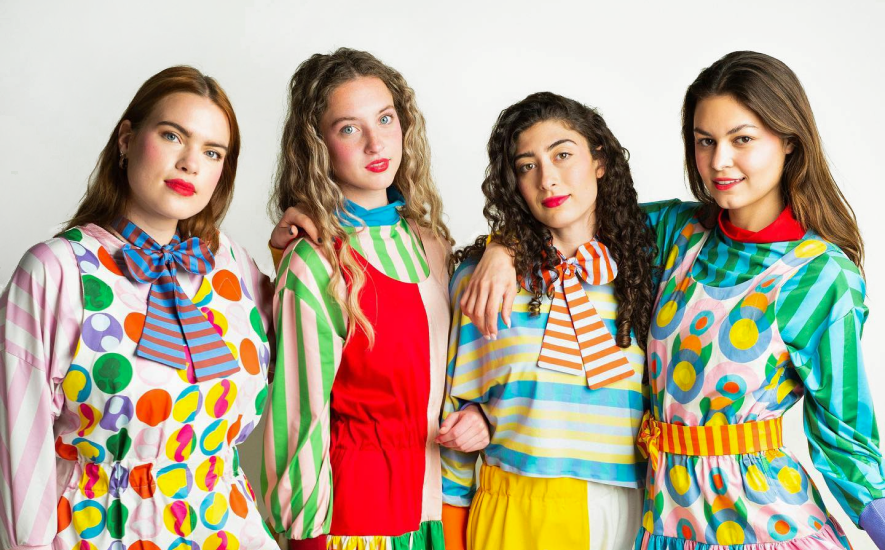 Say you want to design sustainable clothing materials for your store. You'll now be able to sell a picture of neon newness and bold power dressing to your customers, thanks to our specialist natural fabric printing.
Designing something meaningful for your brand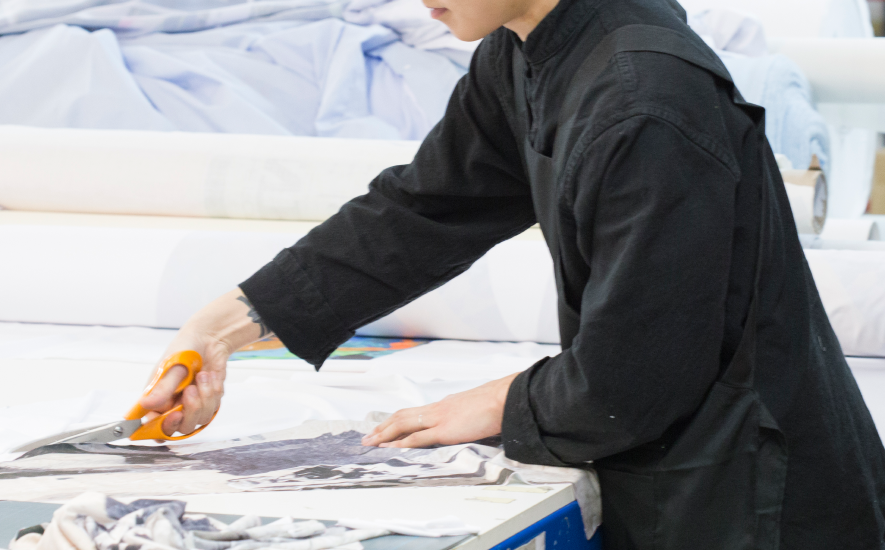 Using eco-friendly fabrics is more than caring about the environmental impact; it's a chance to form meaningful connections with customers. If you're a business providing fabrics to craftspeople and designers, express your support in crafting with sustainable fabrics. Too often, companies shoehorn a product-first approach that neglects the workers carefully printing, assembling, and sewing behind the scenes. But when you form a material-first approach to building your business, you genuinely take the time to understand how your products are made and learn sustainable fabrics behaviours and characteristics to market better. You can even teach people the importance of keeping things sustainable and smoothly answer questions like "will consumers feel they are making a positive impact by choosing this product?" on your website and brand statement.
We have big influences on designing sustainably in our marketplace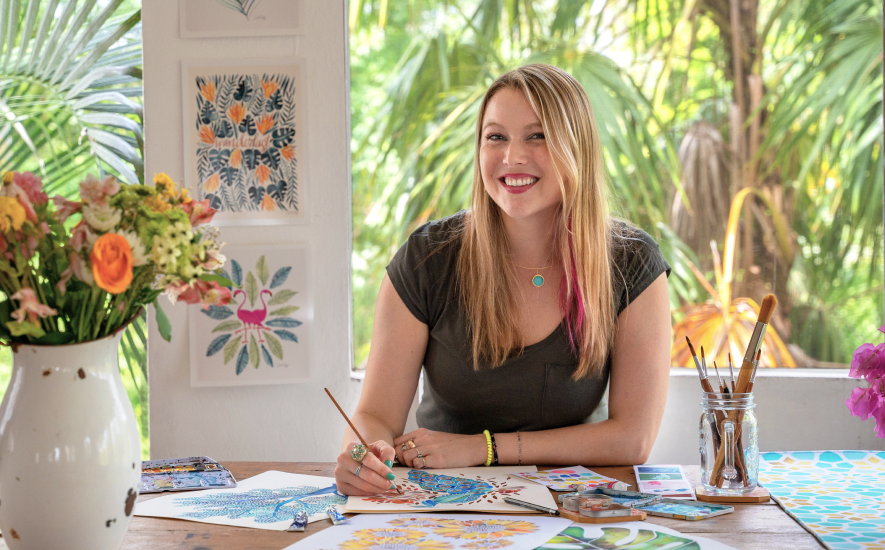 We collaborate with independent artists and designers all the time to create collections that are high-quality, original and sustainable. Take CatCoq, the talent behind our latest collection: she's an artist, international traveller, and teacher who devotes her time to creating sustainable art and helping fellow artists build their brands.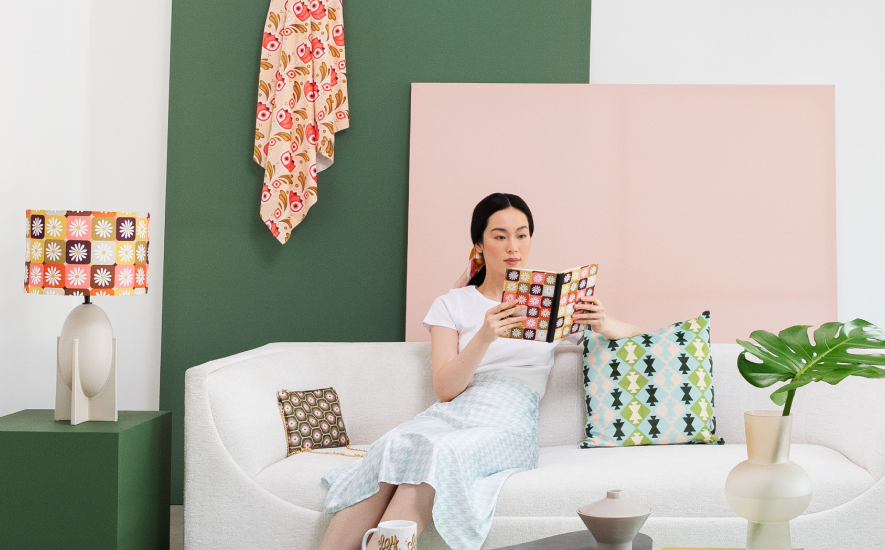 In our retro Golden Hour collaboration, each clothing piece was made with natural fabrics like 100% pure silk and cotton linen for an air of effortless summer breeziness. Also, the quirky giclée fine art prints in Cat's shop were all pigment-based and finished with FSC-certified wooden frames to promote the responsible management of the world's forests. In meaningful collaborations like these, we hope to inspire designers worldwide to push their eco-sensitivity by using sustainable fabrics wherever possible.
Growing more eco-conscious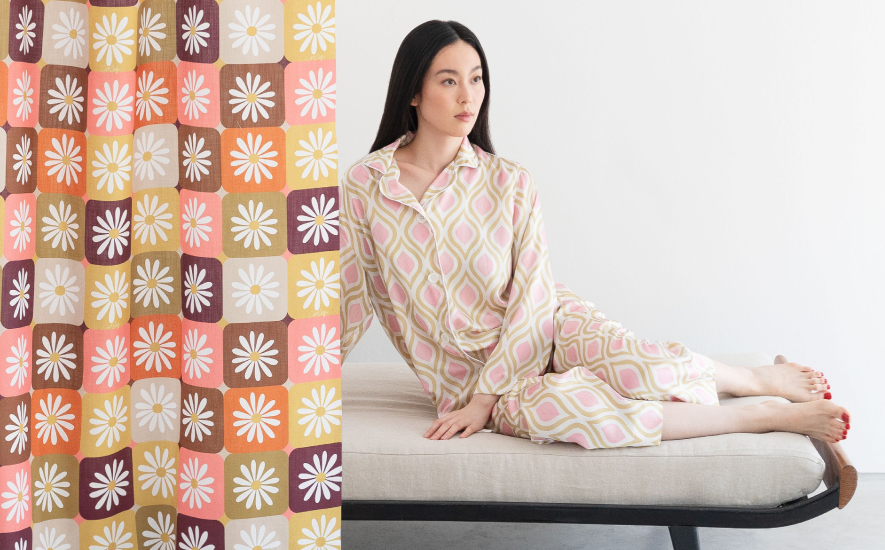 Using natural fabrics is one of the first steps to learning how to build a sustainable business – whether that takes shape as a 'going green' fashion store or upcycled homeware start-up. Of course, using our natural fabrics won't singlehandedly save the planet. But what it does do is offer a low-impact alternative to creating products for your business. You can experiment with the most sustainable fabrics in our collection, find new uses for waste materials with our recycled fabrics (tip: create your own artisan jewellery) or dropship with us so we can make products to order with zero waste for your customers.